Congress accuses BJP in Gujarat of supplying unusable polio vaccines, demand PM initiate probe
Congress accuses BJP in Gujarat of supplying unusable polio vaccines, demand PM initiate probe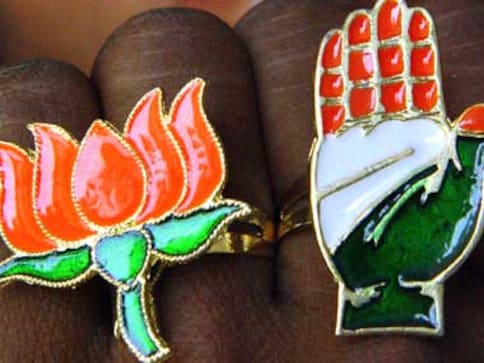 New Delhi: The Congress on Saturday accused the BJP government in Gujarat of administering expired and unusable polio vaccine to the children in state and said it is a criminal act of negligence, and demanded that prime minister Narendra Modi initiate an "inquiry" into it.
"A very shocking and worrisome report has come from Gujarat regarding child healthcare which depicts that the Bharatiya Janata Party (BJP) and their government has not learnt any lessons from the infant deaths in Gujarat and in Uttar Pradesh.
"The BJP government is playing with public healthcare in India," said Congress spokesperson Jaiveer Shergill.
"The report says that BJP government in Gujarat is administering an expired unusable polio vaccine to the children of Gujarat.
"This is an act of criminal negligence.When you administer an expired medicine, it is like administering poison. So, BJP government in the garb of polio vaccination is administering poison to the children of Gujarat," he said.
"I would urge the prime minister, chief minister Vijay Rupani, state administration, health officers, WHO and UNICEF to hold an inquiry into administering of expired vaccinations to the children. All those responsible for this should be booked," he added.
India
Modi noted that on the coming 15 August, India will enter its 75th year of Independence and highlighted that Amrit Mahotsav is being celebrated throughout the country to mark that year
India
Prime Minister Narendra Modi in his address to the nation on last Independence Day had announced that a new university would be established in Ladakh
India
The ''Mann Ki Baat'' programme is broadcast at 11 am on the last Sunday of each month through various channels of the All India Radio and Doordarshan