Comparing Indira Gandhi to Narendra Modi on grounds of authoritarianism is incorrect: Jairam Ramesh
Comparing Indira Gandhi to Narendra Modi on grounds of authoritarianism would be a 'completely mistaken analogy', Congress leader Jairam Ramesh said
New Delhi: Comparing Indira Gandhi to Prime Minister Narendra Modi on grounds of authoritarianism would be a "completely mistaken analogy" and difference between them lay in their respective ideological upbringing, Congress leader Jairam Ramesh said on Friday.
Ramesh said Modi is "not even an Atal Bihari Vajpayee or an L K Advani", who, according to him, were more 'Nehruvian' in their outlook.
The former environment minister, who was speaking on his book 'Indira Gandhi: A Life in Nature' at the Foreign Correspondents' Club of South Asia in News Delhi, also criticised the NDA government over environmental issues, saying it is more focused on ease of doing business than protecting nature.
Gandhi would have been "more careful" on such issues than Modi, he said.
He also hailed the former prime minister for the environmental policies she framed during her tenure.
"I know it is fashionable in the media to say that Indira Gandhi was an authoritarian, Modi is also authoritarian. I think it is a completely mistaken analogy.
"Indira Gandhi grew up in a democratic environment. The environment of the freedom movement, Rabindranath Tagore, Gandhi, Nehru and so on," he said.
Ramesh said Gandhi may have had shown "authoritarian instincts" in 1975, when Emergency was imposed. But, he added, it was lifted by 1977 as "Nehru's daughter prevailed over Sanjay Gandhi's mother".
"Modi, his entire ideological upbringing, his entire training, has been in a non-Nehruvian environment, his indoctrination has been of completely different manner. That is why Modi is not even a Vajpayee. Vajpayee, I would say in many ways, was a Nehruvian," he said.
Asked by a reporter what Gandhi might have told US President Donald Trump on his approach towards the Paris climate change agreement, Ramesh said "she would have probably ticked him off."
Criticising the Modi government, Ramesh said it is engaged in mere "rhetoric" on environmental issues, but its actions spoke differently.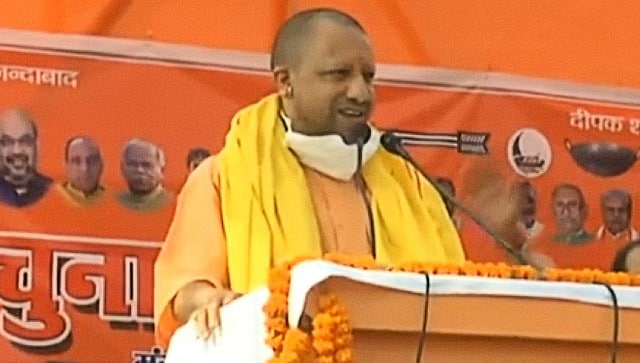 Politics
The BJP after forming government in Uttar Pradesh in 2017, has worked on Prime Minister Narendra Modi's mantra of 'Sabka Saath, Sabka Vikas', Adityanath said
India
The glaring gaps in security must not be seen as an isolated event. It reeks of a larger sinister plan to create unrest in Punjab and the rest of India
Politics
Unlike many political heavyweights in Punjab, Bhagwant Mann has a very strong connection with the ground