CM Mamata Banerjee's reply to show-cause notice is received, being examined: Election Commission
New Delhi: West Bengal Chief Minister Mamata Banerjee on Thursday responded to an Election Commission show-cause notice on prima facie violation of model code, days after the poll body rejected a response from the state Chief Secretary on her behalf.
"Reply to the EC notice has been received from Mamata Banerjee. It is under examination," a Commission official said in New Delhi, refusing to give further details.
Mamata was given time till Friday morning to respond to the show-cause notice after EC rejected the response from Chief Secretary Basudeb Banerjee.
In a strongly-worded letter to Mamata on Tuesday, the Election Commission had made it clear that the notice was issued to her in her capacity as Trinamool Congress head and not as the chief minister of West Bengal.
Rejecting the response sent by the Chief Secretary, the Commission, in a separate communication, pulled him up, saying it was not "appropriate" for the state government to respond to a show-cause notice related to violation of the model code of conduct (MCC).
In its letter to Mamata, EC said no response was received from her and that "the Commission, hereby, makes it clear that the aforesaid notice was issued to you for MCC violation related to you as Chairperson of the All India Trinamool Congress and not to the state government of West Bengal".
She was served with the notice last week for announcing at an election rally creation of a new district.
A defiant Mamata had responded to the EC missive at another election rally, saying that "on the first day of the Bengali new year, the EC has sent me a show-cause notice over things I had said. I will say it again, I will say it a thousand times."
India
If all traditions of propriety and administrative norms of propriety are sacrificed at the altar of legality, public administration will be seriously damaged
India
The next Lok Sabha polls could be announced sometime in March 2024, which could be held under Kumar's watch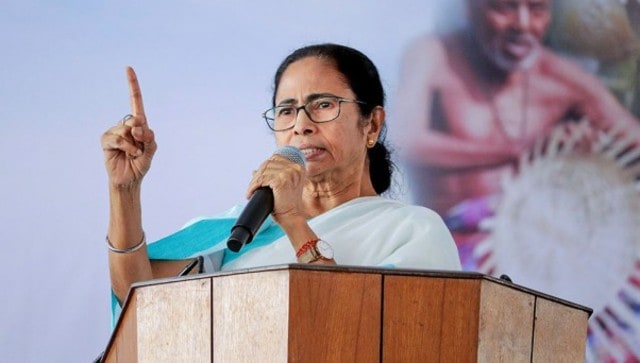 India
The chief minister said that repair works for 305 embankments out of the 329 damaged ones have been started