Cleaning up the Ganga, Yamuna: Why Modi must forget Sabarmati model
The Sabarmati riverfront may appeal as urban beautification to certain aesthetes but the river remains an ecological disaster. Modi needs to do much better to restore the Ganga and Yamuna.
Unlike most other politicians, Narendra Modi is a man of his words. One of his early initiatives as Prime Minister was to get cracking on the promise of cleaning up the Ganga. He set up a dedicated ministry with Uma Bharati in charge. And while at it, the Prime Minister assured that the Yamuna flowing through his new seat of power would also get its due.
Then, it started getting muddled. The Prime Minister met Delhi Lieutenant Governor Najeeb Jung last week and the Delhi government dispatched a team of secretaries to Gujarat to study, among other marvels, the Sabarmati riverfront project to work out a similar model to revive the Yamuna.
On Friday, five ministries – Water Resources, River Development and Ganga Rejuvenation; Road Transport, Highways and Shipping; Environment & Forests and Climate Change; Tourism; and Power – came together to find solutions for the Ganga. Unveiling the mega plan after the meeting, Uma Bharati paid her tribute to the Gujarat model, declaring, "If Sabarmati can be cleaned, all other rivers can also be made better."
But what is wrong with Ahmedabad's pride, the Sabarmati miracle? In short, everything. The Sabarmati springs to life in the Aravalli hills near Udaipur and reaches the Arabian Sea in the Gulf of Khambhat. In 1978, a dam built at Dharoi, 165 km upstream of Ahmedabad, locked much of its natural flow. In the next decade, heavy municipal and industrial pollution downstream made it one of India's most-threatened rivers. The famed riverfront project covers a mere 10.5-km segment of this 370-km-long river.
In that short stretch, concrete embankments have constricted the once 330-380 meter-wide river to just 275 meters. This gives an impression of more water flowing in the channel but has made Ahmedabad vulnerable to floods. The high embankments are touted to be capable of containing a surge of 300,000-odd cusecs, the kind that drowned much of the city in 2006. But the river's historical peak discharge can be as high as 400,000-550,000 cusecs, a volume the narrowed channels will not hold.
To give the river a cleaner look in this 10.5 km stretch, pollution has been pushed downstream. As it passes through Vatva, Sabarmati is a dead river laden with untreated effluents. To compensate for the restricted seasonal flow due, the state government is diverting water from the Narmada main canal to Sabarmati during the lean season. Let's not even get into the contentious issues of forced relocation of riverbank slums and the sale of riverfront land to private developers.
To better understand why Sabarmati remains an unmitigated ecological disaster, one must appreciate a river as part of a larger water course with its catchment, basin and floodplain. This is an evolutionary marvel that occurs over millions of years. Every monsoon, a river deposits the water it receives in its vast floodplain and the deep aquifers underneath. In the lean season, these reserves feed the river by giving back water and maintaining its base flow. Those who clamour for river-linking to use up all the water they believe is otherwise wasted by draining into the seas should know that rivers must carry enough water to fight saline ingress in their deltas and support agriculture and fisheries.
Rampant construction and extended embankments destroy floodplains. Building too many dams and barrages for hydroelectricity and irrigation denies minimum natural flow and fractures riverine ecosystems. Discharging municipal sewage, agricultural runoff and industrial effluents pollutes waters. These are the reasons why most of our rivers have become trickling, stinky drains that cannot support life anymore.
Urban efforts to revive rivers are often cosmetic. The most spectacular of them all, Seoul's Cheonggyecheon project, is no tribute to ecology and depends on borrowed water pumped through seven miles of pipes to keep the river flowing for just three miles. Sabarmati is no exception. Its borrowed waters run through a narrow canal encased in concrete for 10.5 km. But for all practical purposes, the Sabarmati, like other poisoned rivers of Gujarat such as Daman Ganga, Amlakhadi and Khari, remains very much the doomed river it became in the 1990s.
It is heartening that Israel and Denmark are keen to help India on the Ganga and Yamuna restoration projects. Israel is the global leader in water clean-up and conservation technology. The Danish success in transforming Copenhagen's once-polluted harbour is well known. Since 1995, the instances of sewer overflow have been reduced from 20-70 to 2-6 per year. Now the water is fit for bathing, fishing, and even cultivating mussels and oyster.
But no technology or innovation will compensate for skipping the basics. It may not be immediately possible to mobilize enough resources to treat waste water or universally enforce checks on discharge of untreated sewage and effluents into rivers. No degree of investment or vigil will anyway achieve much unless the river has enough water to dilute the impurities or sufficient room to play free on both flanks.
Even partially liberating our rivers will be a tough ask. Certainly tougher than constructing a gala riverfront in Delhi or dredging a canal broken by barrages every 100 km to ferry goods cheap, with a line of new temples on the concrete embankments testifying to the piety of the arrangement.
It will require removal of existing critical constructions and a ban on future encroachment on Yamuna's floodplains. It will also take decommissioning and demolition of ill-conceived hydel projects that have reduced the Ganga to a trickle and locked it up in tunnels in most of its upper stretches. Modi may look up the Elwha river restoration project for inspiration on dam removal. Maybe that is why the Prime Minister has the Power ministry on his Mission Ganga team.
Find latest and upcoming tech gadgets online on Tech2 Gadgets. Get technology news, gadgets reviews & ratings. Popular gadgets including laptop, tablet and mobile specifications, features, prices, comparison.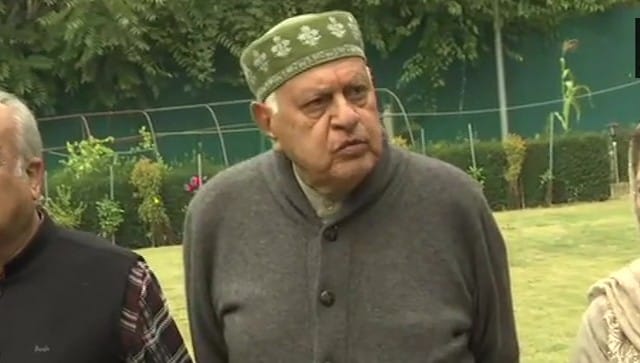 Politics
In a two-page letter to J-K Election Commissioner KK Sharma, Farooq Abdullah said providing security to a select few and literally interning the rest is a gross interference in democracy
India
Taking to Twitter, both leaders slammed the Central Government, claiming that the UT administration is blocking candidates opposed to the BJP from campaigning by using security as an excuse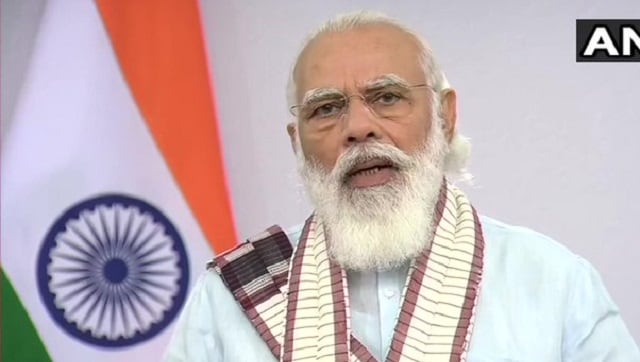 India
Addressing the concluding session of the 80th All India Presiding Officers Conference via video, the prime minister said that having elections at different places every month is hampering the development work in the country