Clean yet invisible: Prithviraj Chavan quits as CM, did anyone notice?
Prithviraj Chavan's inability to convince his own party MLAs remained his biggest drawback. His 'uneventful' tenure also saw the party decimated in 2014 elections.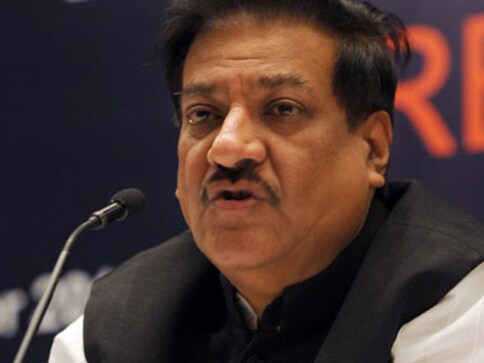 New Delhi: If one were to describe the tenure of Prithviraj Chavan as chief minister of Maharashtra in one word, 'uneventful' would fit the bill. Not many even noticed the chief minister of one of the most vibrant states resigning office. There has been no furious debate, not even a conspiracy theory to support his case after he quit yesterday. He loved to be low-key alright, but it appears he didn't matter much to anybody, not even to his partymen, forget allies. His case could well be symbolic of the Congress as it is today.
Chavan perhaps represents best the intrinsic nature of the Congress where loyalty commands far more value than merit. A product of a system that thrives on waiting for others to make the wrong move, rather than letting one play the role of a pro-active agent.
In 2010, when the Adarsh scam was hitting headlines across TV news channels, the Congress president was forced to look beyond the leadership of the incumbent Ashok Chavan who had successfully managed to run the coalition government with NCP and help the party come to power for a third time in a row in Maharashtra. While the likes of Narayan Rane and Vilasrao Deshmukh were said to be in the race for the top job, it was the other Chavan (Prithviraj) who was quietly presenting his case before the high command.
"His appointment as chief minister was done because they (high command) wanted someone who would be in total control of Delhi," says a senior leader. "Having someone like Rane at the helm could have led to him becoming more powerful in the state rather than the power remaining in Delhi," he added.
Chavan had the backing of both the party and the government as he had played the role of a loyal soldier to perfection as junior minister in the Prime Minister's Office (PMO) in UPA-I. But unlike Deshmukh or Ashok Chavan, he often attracted the ire of his party MLAs for being a 'novice' in Maharashtra politics. His insistence not to clear any files without proper scrutiny also led to strained relations with their erstwhile ally, the NCP.
"He hardly recognised any MLA when he came to Mantralaya in 2010. He behaved more like a bureaucrat than a chief minister," said a senior NCP leader. "Files kept piling up at the CM's office and he hardly took any decisions," he added.
But Chavan had a unique identity in political circles of Maharashtra as he was the only leading political personality in the state who did not have his faction or group of political supporters. He was perceived as someone who wanted to create his own legacy by taking on the established players when he refused to toe the line of the powerful builder lobby in the state.
"A Vilasrao Deshmukh or a Narayan Rane may have had certain issues that dogged their reputation, but when it came to real politik they were the party's best bets" said Tarit Prakash, Director at Voters Mood Research. "Chavan enjoyed a clean image, but his MLAs knew that would not be enough for them to win elections," he added.
Chavan had hit back at his critics when he pointed out that he had the fastest rate of clearing official files in Mantralaya. He was clearing almost 30 files a day when compared to Ashok Chavan's 29 and Deshmukh's 28 respectively. But the perception damage had been done, many a times the high command considered putting another person in charge of the crucial state. Leaders like Narayan Rane, Balasaheb Thorat and Radhakrishnan Vikhe Patil were often called to Delhi, but Chavan ensured that status quo was maintained.
For a chief minister who carried no baggage of supporters and MLAs in the state, he focused on supplementing rural household income, food storage and a roof for the homeless amongst other issues. But his inability to convince his own party MLAs remained his biggest drawback. An uneventful tenure that saw the party decimated to just two seats in 2014 general elections. He was a vassal rather than a king, who preferred to keep his reputation intact while his party pays the price.
First Cricket News
Sent in to bat, skipper Gaikwad continued his sensational run with a 126-ball 168, while Bawne made 110 off 89 balls as the duo shared a 207-run partnership to lift Maharashtra to 350 for seven.
India
The Central Railway (CR) said in a press release that a part of the pre-cast slab of the FoB connecting platform number 1 and 2 collapsed, but the other part of the bridge is intact
India
The said video created an argument between people on social media over the legality of the marriage. Turned out it was not due to which police followed an anonymous complaint to register an FIR against the groom