Clashes break out between CPM members and 'Bengal brigade' at committee meet
A major clash CPM members and the 'Bengal brigade' broke out at the three-day central committee meet, over the party's poll debacle. in West Bengal.
New Delhi:  A major clash between members of the Communist Party of India-Marxist (CPM) and the "Bengal brigade" broke out at the three-day central committee meet of the party here where veterans also exchanged heated words over the party's poll debacle in West Bengal.
At the meeting, Surjyakanta Mishra, former Leader of the Opposition in the state assembly, was charged with being "architect of the massive electoral defeat" for the party and "embarrassment" for his insisting for the alliance with the Congress.
Leaders from Kerala, Assam and Tripura favoured adopting resolutions under which the Bengal brigade "should own up their responsibility" for the alliance.
The issue figured prominently during the two-day meeting on Saturday and Sunday wherein the hardliner camp asked why the party's Bengal unit insisted on the alliance with Congress in total contravention of the party resolutions adopted earlier not to have any ties with the party at the state level.
In fact, a few top Kerala leaders, including Chief Minister Pinarayi Vijayan, said for the CPI-M, both the BJP and the Congress were "equal enemies".
At this, Mishra is learnt to have said that despite the humbling, the CPI-M could poll as high as 2.15 crore votes in Bengal and this was "much higher than any other state".
The remarks predictably provoked the leaders from Kerala and other states, including Assam.
At one point of time during Saturday's deliberations, even party general secretary Sitaram Yechury had to intervene and reprimand a few leaders who were insisting on "admission" of failure by the Bengal camp.
Mishra was at times supported by party leaders from West Bengal but others kept on insisting that unlike Bengal, no where else the party decided to oppose the well established and traditional party line of having no ties with the Congress.
"Comrade Prakash Karat and many others opposed the alliance with Congress. Leaders from Tripura and Kerala said this would send a wrong signal at the ground level; yet Bengal leaders led by Biman Bose and Mishra insisted on the understanding with the Congress. We have paid a big price," a party leader told IANS.
At least 60 members in the 91-member central committee are said to be against the "Bengal brigade" for having decided in favour of the informal alliance with the Congress.
Some members, especially from Kerala and Tripura, said in the meeting that Bengal team and especially leaders like Mishra and Bose could not justify the alliance with the Congress as "winning elections cannot be the sole objective" of the CPI-M
World
Organisers of the June 4 Museum said it closed after authorities investigated whether it had licenses to conduct public exhibitions.
Politics
The BJP has always made a big production of its shtick about the Congress' dynastic politics, but now it is welcoming a motley crew of dynasts into its ranks with no apparent sense of irony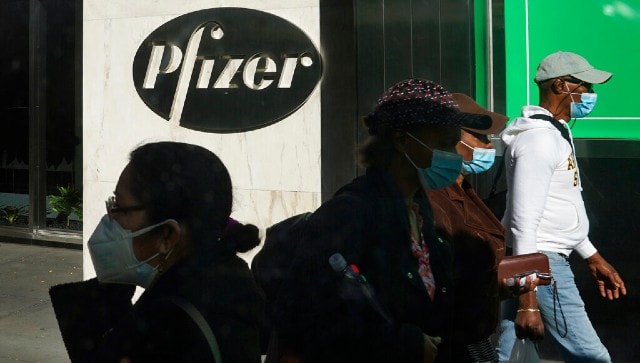 World
Inequities in supply have become more pronounced, and demand for shots in the US — where nearly 64% of adults have received at least one jab — has dropped