New Delhi: RSS on Saturday asked Congress to clarify 'conspiracy theories' that some BJP leaders were behind the Naxal attack in Chhattisgarh last week which left 27 people, including Congress functionaries, dead.
"The irresponsible behaviour of some Congressmen has stunned many...people are questioning the role of some state Congress leaders in 25 May incident. They are also asking about who was present in the rally and who was not, who came first, who came late and who survived and who got caught in the attack," RSS mouthpiece 'Organiser' said in its latest issue.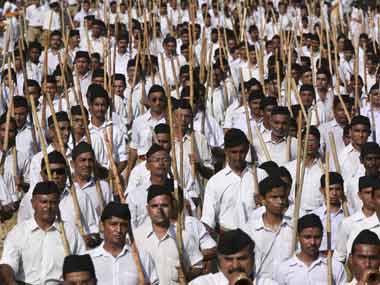 It said before blaming BJP, Congress high command must "set its own house in order".
"The Congress also has to answer as to why its local leaders have been hobnobbing with the Naxals to win the elections," it said.
On Friday, BJP had raised the same issue saying, "It is important that we know that on the Chhattisgarh attack, a lot of theories are floating on an issue like Naxals and their attack."
"The Congress rumour mills are fully busy about conspiracy theories...The conspiracy theories are coming out of Congress households," BJP spokesperson Nirmala Sitharaman had said here.
The Sangh also accused the Congress of focusing more on the political gains than on "solving the issue" of Naxalism.
It also slammed people who support Naxalites. "Funds and other logistic supports to these red sympathisers have to be cut off," the editorial said.
PTI
Updated Date: Jun 01, 2013 20:21 PM