Now, pick your Indian language for Civil Services interview
The UPSC has informed the Bombay High Court that candidates would be allowed to take the Civil Services interview in an Indian language.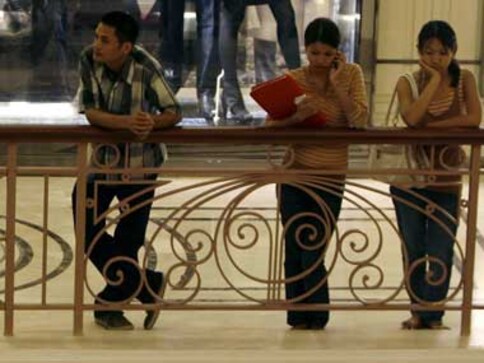 Mumbai: Making the tough Civil Services exam a little easier for students not comfortable in English, the Union Public Service Commission (UPSC) has informed the Bombay High Court that candidates, who opt for an Indian language medium (other than Hindi) for the written exam, can henceforth either choose the same Indian language, English or Hindi for the interview.
Similarly, even those candidates, who give the main exam in English, can now choose English, Hindi or any other Indian language for the interview, opted by them for the compulsory Indian language paper in the written part of the test, UPSC said, in an affidavit, recently.
The affidavit was submitted in response to a PIL filed by IAS aspirant Chittaranjan Kumar, challenging the existing rule that requires a candidate to give the interview in English, if he had appeared for the main examination in that language.
The candidates, who are, as per the present policy, exempted from the compulsory Indian language paper, will have to appear for the interview in English or Hindi only, the affidavit said, adding that these were the recommendations submitted by an expert committee, formed specially to look
into the issue.
The recommendations had been accepted by the UPSC and forwarded to the government with a request to send comments or observations. After hearing from the government, the UPSC would incorporate the necessary changes and implement them, the court was told.
Accordingly, Chief Justice Mohit Shah and Justice G S Godbole disposed of the petition. Kumar, who appeared for the written part of the 2008 civil services examination in English, wanted to give the interview in Hindi.
Earlier, the High Court had approved the committee of experts appointed by the UPSC to review the impugned rule and file a report by 23 June.
The PIL argued that if the existing rule is changed, the candidates appearing for Civil Services Examination shall get an opportunity to speak in their own language in which they feel comfortable at the time of interview and thus score more marks in the oral test.
This way, students from the grassroot level will grab more seats by securing higher rank and break the tradition of elites getting into the civil service, the PIL argued.
The PIL contended that impugned rule was pro-rich and anti-poor. It said the interviewers should judge a candidate on the basis of his or her personality and not on the basis of speaking English.
The existing rule violates fundamental rights under the constitution and is also against public policy of the nation, the PIL argued.
PTI
India
While hearing the matter, Justice Vinay Joshi noted that teachers can reprimand students but not in a language that could shatter their tender minds
India
In a recent order, Justice Anuja Prabhudessai has granted bail to a man, who was arrested following a police complaint filed by a14-year-old boy's father