Christian MPs hold unprecedented meet to discuss attacks: Here's why Modi should care
With the attacks on Christians seeing a rise, Christian MPs have decided to form a joint front in Parliament. It is not clear if the decision was of the MPs alone, or had the blessing of the cardinals.
Hitherto, Christian organisations, or the clergy of that faith often have never really taken a side when it comes to politics, only asking voters to "choose good parties" or "good candidates" who would keep the secular fabric of the country intact.
They had, it would seem, kept the church away from politics.
Things could be undergoing a sea change however, with Christian MPs across party lines, meeting in the office of the Catholic Bishops Conference of India in the company of their faith leaders, Ivan Dias and Baselios Cheemas, two of the four Indian cardinals. The MPs have decided to form a joint front, according to The Times of India today. It is not clear if the decision was the MPs alone, or had the blessing of the cardinals.
The MPs included Rajya Sabha MP and its deputy chairman PJ Kurien, apart from several other parties. "The participants were of the view that attacks on Christians had increased since the Narendra Modi government took over and the community needed to get proactive in voicing its concerns and protecting its interests (Emphasis added). One of the MPs is learnt to have said, 'Christians have been in the news over the last few months only for negative reasons. We need to change the narrative.'"
Though 19 attended, the parliament has some 25 Christians as members from a plethora of parties and some like Derek O'Brien are quite vociferous over any issue they take up. They have ample time on news television channel too to amplify their points of view. Now they intend to meet once every three months to take stock of the situation. And obviously, the hardline right, often in the form of saffron cloth-wearing sadhus and sadhvis, have been providing ample provocation.
Such a coming together has never been seen before in an almost an institutional fashion of forming a forum, not even when Graham Staines, an Australian missionary and his two sons were burnt alive in Keonjhar of Odisha in 1999.
They were asleep when the arson took place and later, a Bajrang Dal activist was found to be guilty. The community had voiced their fears, while revulsion and international condemnation came India's way. But even that incident did not prompt MPs did not gather in this manner.
O'Brien has been quoted as saying that, "All the MPs and the community leaders are very concerned at the attacks that are happening across the country. In West Bengal, all Christian MPs and MLAs regularly meet community leaders at different levels to address the concerns of Christians in the state and now we want to replicate the same model in Delhi."
There you are – in a country already more or less polarised on Hindus vs. Muslims lines this congregating of political leaders, even cutting across party lines, has been forced on them. Now, an agenda paper with signatures of MPs will go to all Christians across denominations to bring them on a common platform. Hard to fault, because Hindus have their Vishwa Hindu Parishad and an assortment of RSS fronts, and the Muslims their own political parties, All India Majlees Ittehadul Musalmeen.
This coming together, not just politically – they could well have met in one of the rooms or in parliament's Central Hall - but the level of dismay and anger, will likely build a sense of insecurity, as voiced by Julio Rebeiro.
Rebiero was a man who provided security to an entire beleaguered state – Punjab first under a terror grip, and Gujarat, which in 1985 was a communal cauldron. That says a lot.
If you noticed, the spokespersons of the community who come on news television continue to be guarded in their views about Narendra Modi's "uneqvivoal condemntation of religious violence anf pledge to crack down on hate-mongers.
They say they "believe him" because he is the Prime Minister". They also hope to see some action which has never come in the entire past one month. In his speech on the President's Address he had reiterated it, but it has remained words. The trust deficit is building up.
Find latest and upcoming tech gadgets online on Tech2 Gadgets. Get technology news, gadgets reviews & ratings. Popular gadgets including laptop, tablet and mobile specifications, features, prices, comparison.
India
In an interview to Rahul Joshi, the Union home minister also said that India "will not bow down to anyone" and that it has the support of most countries
Politics
Targeting the RJD, the BJP president said those who rose to power drawing upon the legacy of Jayaprakash Narayan have ended up joining hands with the very Congress party he opposed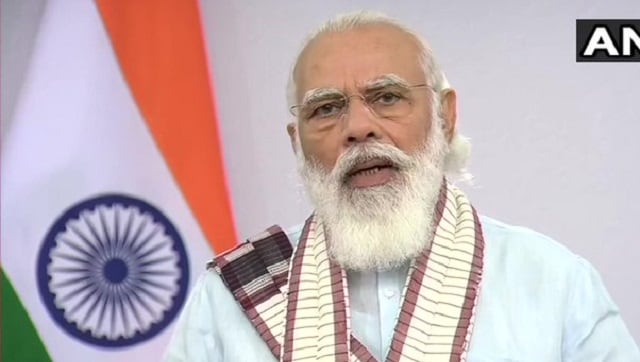 India
Acknowledging that the country has come a long way in the fight against the pandemic since the 'Janata Curfew' in March, Modi said that India has been more successful in saving the lives of its citizens than more prosperous countries.