China increases activities in Nepal as Maoist govt takes over
China's interference has become more apparent in Nepal after the elections held on November 20 and the formation of a government led by Maoist President Pushpa Kamal Dahal 'Prachanda'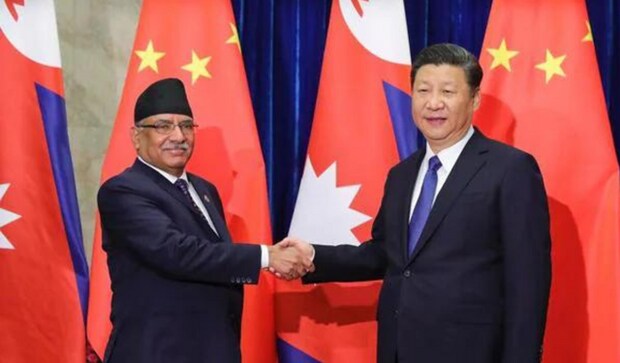 Kathmandu: After the formation of the government of Maoist President Pushpa Kamal Dahal 'Prachanda' on December 26, 2022, in Nepal, China's interference in the internal issues of the Himalayan nation has increased.
China's interference has become more apparent in Nepal after the elections held on November 20 and the formation of a government led by Maoist President Pushpa Kamal Dahal 'Prachanda', reports Eperdafas. This suggests that Nepal may be in favour of increasing China's influence in South Asia.
On the 130th birth anniversary of Prachanda's ideological father Mao Zedong, Dahal was sworn in as the Prime Minister of Nepal.
Nepal held its general election on 20 November 2022, in which Dahal's Maoist Center established itself as the third largest party by winning 32 seats in the 275-member House of Representatives. The Chinese Embassy in Kathmandu was the first to congratulate Dahal on his appointment as Prime Minister.
On December 26, Chinese Foreign Ministry spokesman Mao Ning said that as a traditional friend and neighbor of Nepal, China attaches great importance to its relations with Nepal.
"We look forward to working closely with the new Nepali government to enhance friendly exchanges and cooperation, and carry forward high-quality Belt and Road cooperation. May our Strategic Cooperative Partnership, characterized by an enduring friendship for growth and prosperity, be given new momentum and bring greater benefits to both our peoples," he told the media.
After the establishment of the Dahal government, various activities have been done by China in Nepal. A Chinese expert team arrived in Nepal on December 27, 2022 to conduct a detailed study of the Kathmandu-Kerung Railway. The Kerung-Kathmandu railway is one of the nine development projects under China's BRI in Nepal.
Even though the Dahal-led Communist government in Kathmandu is upbeat and optimistic about Beijing's support for economic prosperity, experts and senior economists in Kathmandu express concern about the BRI. They are concerned that the implementation of large-scale projects could lead Nepal to a Sri Lanka-like debt trap, which could undermine its sovereignty in the long run.
China occupies 36 hectares of Nepal's land
Recently, the media reported that China's salami-slice strategy on Nepal's northern border has resulted in China occupying 36 hectares of Nepal's land at 10 locations along the northern border.
According to the survey document released by the Ministry of Agriculture, China has occupied 36 hectares of Nepal's land at 10 places on the northern border. Similarly, a study by the Ministry of Home Affairs has concluded that it is necessary to include border issues in Nepal's state policy.
Read all the Latest News, Trending News, Cricket News, Bollywood News,
India News and Entertainment News here. Follow us on Facebook, Twitter and Instagram.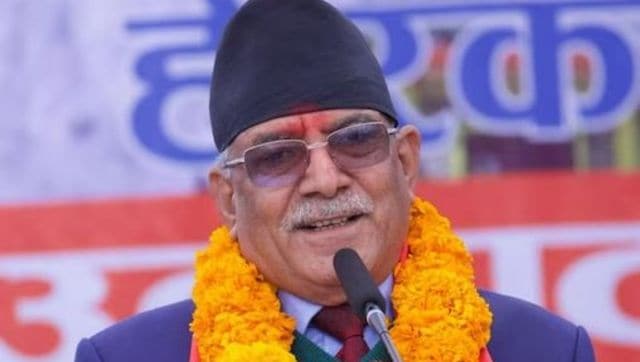 World
Prime Minister Dahal had secured 172 votes in the 275-member House of Representatives
World
Prachanda on Sunday exuded confidence that he will comfortably win a vote of confidence in the House of Representatives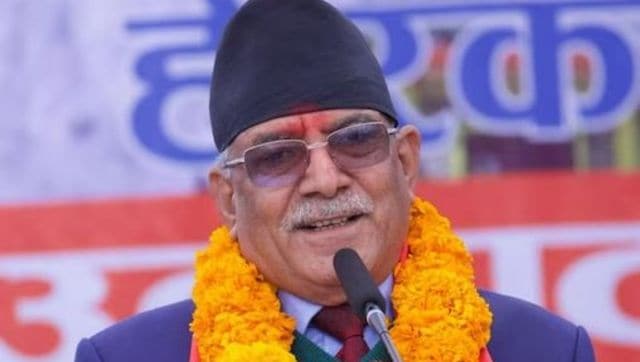 World
Nepal Prime Minister Pushpa Kamal Dahal got a vote of confidence for the second time in 70 days, this time with a different set of coalition partners