Chidambaram admits UPA did wrongdoings in 10 years: But who doesn't make them, asks former FM
Speaking at an event in Tamil Nadu's Tuticorin district, Chidambaram said that wrongdoing happened in the UPA regime, Republic TV reported.
Days after former finance minister P Chidambaram and his son Karti's homes were raided by the Central Bureau of Investigation, the senior Congress leader reportedly told media that the United Progressive Alliance (UPA) regime did commit wrong doings.
Speaking at an event in Tamil Nadu's Tuticorin district, Chidambaram said that wrongdoing happened in the UPA regime, Republic TV reported. "During the 10 years of the UPA government, we have done many good things. At the same time, I will not say that no wrongdoing happened. There is only one place where mistakes don't happen – the place we finally reach," Chidambaram was quoted saying by the channel.
Chidambaram made the statement in front of the Congress cadre on Sunday. The senior Congress leader, however, was quick to add that many positive things happened when Congress was ruling the country. "Many positive things happened during the 10 years of Congress rule," he said.
Responding to Chidambaram's statements, BJP leader Suryah told Republic TV that former finance minister's statements reeked of fear. "All these statements being made by Chidarambam are out of panic and fear. This admission of wrongdoing is shocking," The Financial Express quoted Suryah as saying. Suryah further added that such an admission by a senior leader was alarming.
"It is alarming that he admitted to wrongdoing in the UPA regime in such a casual tone," he said.
The veteran politician is under the CBI scanner for allegedly receiving money from INX Media which is owned by Indrani Mukherjea and Peter Mukerjea to scuttle a tax probe.
CBI sleuths fanned out across 14 locations including the Chidambarams' properties in Chennai, Mumbai, Delhi and Gurgaon on 16 May. The investigating agency had filed an FIR against Karti, Indrani and Peter Mukerjea on charges of criminal conspiracy, cheating, receiving illegal gratification, influencing public servants and criminal misconduct.
The agency did not rule out investigating the alleged role of Chidambaram. It was alleged that Karti received money from INX Media for using his influence to manipulate a tax probe against it in a case of violation of Foreign Investment Promotion Board (FIPB) conditions to receive investment from Mauritius.
Later, in a statement, Karti said he "has never interceded on anybody's behalf to the Government of India". "This is a completely bogus and fabricated charge. I am being harassed politically. I will face this politically," Karti said. Chidambaram had issued a strong statement in response to the raids saying that the government was using the CBI and other agencies to target his son.
FIPB approval was granted in "hundreds of cases", the senior Congress leader said. "The government, using the CBI and other agencies, is targeting my son and his friends... The government's aim is to silence my voice and stop me from writing, as it has tried to do in the cases of leaders of opposition parties, journalists, columnists, NGOs and civil society organisations," he said.
He asserted that he would continue to speak in public and write for publications.
With inputs from agencies
Find latest and upcoming tech gadgets online on Tech2 Gadgets. Get technology news, gadgets reviews & ratings. Popular gadgets including laptop, tablet and mobile specifications, features, prices, comparison.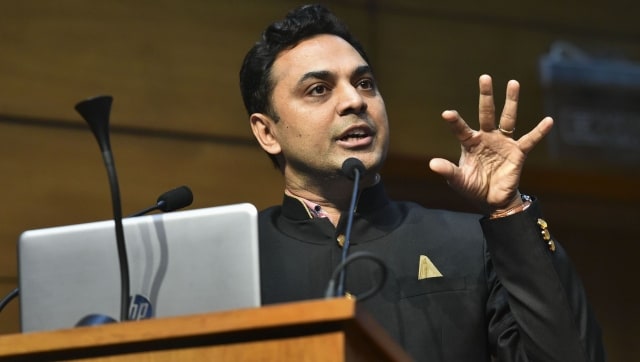 Business
India identified the nature of the coronavirus crisis and treated it differently from other economic crises of the past, he noted while addressing a virtual conference organised by industry body CII
Politics
However, Union Minister of State V Muraleedharan and the state Congress slammed the Left front government, alleging it was a "political plot" to divert attention from corruption charges ahead of the local body elections next month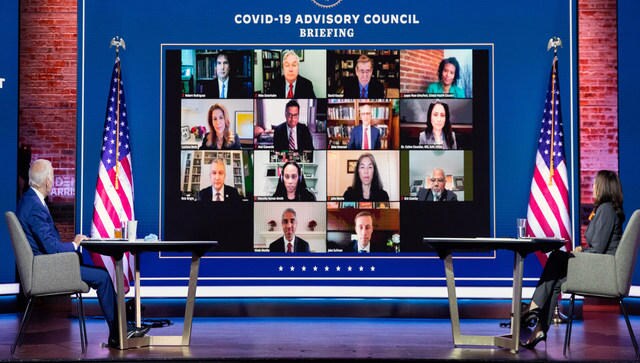 World
Dr Gounder, an infectious disease specialist at Bellevue Hospital Center, is one of the 13-member team of scientists and doctors who will advise Biden on controlling the coronavirus