Chhattisgarh Assembly: Speaker suspends 29 Congress MLAs for questioning firm with ties to Nirav Modi
Opposition Congress created an uproar in Chhattisgarh Legislative Assembly alleging that the state government has invited an associate company of Nirav Modi, an accused in Punjab National Bank scam, for investment in the state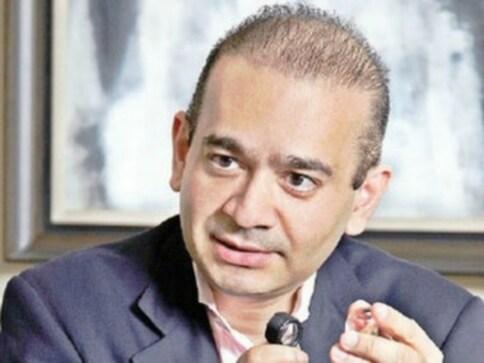 Raipur: Opposition Congress created an uproar in Chhattisgarh Legislative Assembly on Monday alleging that the state government has invited an associate company of Nirav Modi, an accused in Punjab National Bank scam, for investment in the state.
The Congress members also demanded the resignation of Chief Minister Raman Singh on the issue. As many as 29 Congress MLAs were suspended after they trooped into the Well of the House seeking a discussion on the issue.
Soon after the Question Hour, senior Congress MLAs, including party chief Bhupesh Baghel, Satyanarayan Sharma and Dhanendra Sahu, alleged that the chief minister and his officials, during a visit to Australia last month, had invited Australian mining major Rio Tinto for mining exploration in the state.
"Rio Tinto is an associate company of Nirav Modi's conglomerate and although the company had left the diamond project in Chhatarpur district of Madhya Pradesh midway in the past, it was invited for investment in the state," they claimed.
Congress members further accused the ruling BJP of looting the state in the name of investments in the industrial sector and sought a discussion on it by moving an adjournment motion notice.
Speaker Gaurishankar Agrawal rejected their demand saying the nature of the motion is superficial and it cannot be accepted.
The speaker said the adjournment motion should be on a fresh issue, which needs immediate attention of the government, following which Congress members started shouting slogans.
Due to the pandemonium, the House was adjourned for five minutes.
When the proceedings resumed, Baghel again sought a discussion on the topic accusing the government of trying to loot the natural resources of the state in the name of investments.
"The chief minister should answer why he had invited a company which had a bad track record. The CM should resign," Baghel said.
As the speaker took up the listed business for the day despite slogan-shouting by the Congress MLAs, agitated members rushed to the Well of the House and were automatically suspended as per the assembly rules.
Congress legislators sat on the floor of the Well and continued to raise slogans.
Announcing the suspension, the speaker named the Congress members and asked them to go out of the House, following which they moved out.
Later, while talking to reporters on the Assembly premises, chief minister Raman Singh said Congress has been levelling "baseless and hypothetical charges" as they don't have any other issue left to raise in the House.
Politics
Singh's advisor said the chief minister will not meet Sidhu till he publicly apologises for 'derogatory social media attacks'
Politics
Rawat also informed Singh that three to four working presidents of the chief minister's choice would also be appointed along with Sidhu, sources said
India
After meeting ministers, MLAs and office-bearers at the party office in Jaipur, Maken said all of them have unanimously left the decision of the cabinet reshuffle on the party high command.