Chhattisgarh Assembly polls: 1,291 candidates to fight it out for 90 seats; triangular contest adds dimension to state politics
Of the 90 Assembly constituencies in Chhattisgarh, polling will be held for 18 in the first phase of the elections on 12 November, while voting for the remaining 72 is scheduled for 20 November.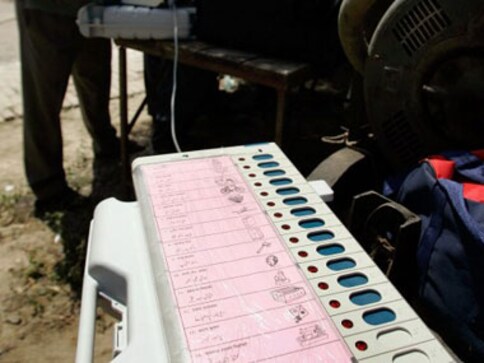 As many as 1,291 candidates will fight it out for 90 seats in the upcoming Chhattisgarh Assembly elections. Besides the Bharatiya Janata (BJP) and the Congress, smaller regional parties have also thrown their hat into the ring.
In the two-phase elections, voting for 18 seats spread across eight Naxal-affected districts will be held on 12 November. Polling for the remaining 72 seats is scheduled for 20 November. The votes will be cunresults will be on 11 December.
This time, it's a triangular contest between the BJP, Congress and the new coalition between the Mayawati-led Bahujan Samaj Party (BSP), former chief minister Ajit Jogi's Janata Congress Chhattisgarh (JCC) and the Communist Party of India (CPI). This alliance has added another dimension to the electoral politics of Chhattisgarh, which has always been dominated by the ruling BJP and the Opposition Congress.
After much back and forth about who will get tickets and who won't, as well as much debate about whether incumbent representatives of constituencies should be fielded or new faces must be brought into the fray, all contesting parties have submitted their final lists, and the deadline to file nominations (2 November) has passed.
Here is the complete list of candidates field by the BJP:
These are the Congress candidates contesting the Chhattisgarh polls:
Here is the final list of candidates — released by the state electoral officer — from all parties contesting the 18 constituencies in the fray in the first phase of the elections:
This is the final list of candidates in the fray for the 72 constituencies that will go to the polls in the second phase of the Chhattisgarh elections:
Ajit Jogi's JCC is contesting 55 of the 90 seats in the Assembly, the BSP is contesting 33 seats and the CPI, two seats — Sukma and Dantewada. Ajit Jogi is contesting from Marwahi, his wife Renu Jogi from Kota and his daughter-in-law Richa Jogi is a BSP nominee from Akaltara.
Follow news updates on the Chhattisgarh Assembly Election 2018 here
also read
India
The Centre promulgated an ordinance last week to create a National Capital Civil Service Authority for the transfer of and disciplinary proceedings against Group-A officers from the DANICS cadre.
India
Congress has taken a different route than other opposition parties like Janata Dal (United) and Trinamool Congress, whose leaders met Kejriwal to extend their support to the Delhi government
India
With a big vote share, the Congress party won the Karnataka Assembly elections 2023 and routed the ruling BJP from power