Chhattisgarh Assembly elections: Raman Singh targets fourth straight win but Ajit Jogi may prove actual kingmaker
Elections in Chhattisgarh have traditionally been a two-horse race between the Congress and BJP, and it's likely to remain so this time as well
Chhattisgarh, the 26th state of India, came into being on 1 November, 2000, when 16 eastern and southern districts of parent state Madhya Pradesh were partitioned under the Madhya Pradesh Reorganisation Act, 2000.
The state came into being following accusations that the region, despite providing the then Madhya Pradesh with income and natural resources, was neglected by Bhopal. As this India Today article from 2001 points out, energy sharing topped the list of disputes between the two states, given that Chhattisgarh was a power-surplus region – generating 35.66 percent of the undivided state's power but consuming only 23.86 percent – while Madhya Pradesh continued to reel under power shortage.
The aim was also to provide the native speakers of Chhattisgarhi language their own independent state, and to ensure the region's large Scheduled Caste and Scheduled Tribes population are represented adequately. Nearly one-third of the state's population are Scheduled Tribes while a further 11.6 percent are Scheduled Castes.
But statehood, it appears, has done little to improve the lives of the state's poorest people. A report by the Rangarajan Panel had found that nearly half of Chhattisgarh's population – 47.9 percent of its people – were below the poverty line, the highest among all Indian states, and significantly more than parent state Madhya Pradesh, for which the corresponding figure was 44.3 percent.
Chhattisgarh faces myriad challenges, some of which are detailed below—
Naxalism
Other than poverty, it would appear that Naxalism is the biggest issue impacting the state. After a period of lull, the Maoist ultras have intensified attacks on security forces, with an attack on CRPF jawans in the state's Sukma district that accounted for 25 lives highlighting the perilous nature of the operation.
The Financial Express article cited above mentions how Chhattisgarh remains a death trap for security personnel, who have faced a series of encounters and deadly ambushes over the years. Previous incidents of attacks carried out against security personnel and subsequent investigation reports have often revealed that these acts were "pre-planned" and executed with deadly accuracy.
And in what could be a sign of the situation worsening, the report further added, the Naxals were armed with AK-47s and even a rocket launcher. This in addition to the knowledge of the geography and topography they possess, which gives them an edge.
A report on India Today said construction of infrastructure is the prime concern for the state administration, which is trying to ensure that connectivity improves. The Naxals too, perhaps realising what the construction of newer roads could mean for the situation on the ground, have increased attacks on the under-construction roads to disrupt the activity.
As per government records, more than 10 incidents of gunfire and nearly 20 incidents of IED explosions have occurred in areas where roads are being constructed in Chhattisgarh's Naxal-infested regions.
Corruption
Though the BJP has been in power in Chhattisgarh for three straight terms, the government of Raman Singh has remained untarnished by any major scams for the majority of that period. It was only in the last three years that some scams have raised their head against the government.
Way back in 2007, the state government had allegedly struck a deal with Italian helicopter company AgustaWestland, for the purchase of Agusta 109 Power-E helicopter, as alleged by Swaraj Abhiyan. The social activism group led by former Aam Aadmi Party leader Prashant Bhushan questioned the state government's role in awarding the tender to the Italian company, and claimed Raman Singh's son Abhishek was a possible beneficiary in the deal.
As reported by The Indian Express, Bhushan found "at least" 10 other firms which could have qualified and sold the choppers at a cheaper rate. But the state government still paid over 30 percent commission to a dealer, through a tendering process that led to a single vendor situation. They alleged that barely six months after all the payments were made, two companies with Abhishek Singh as director sprung up in British Virgin Islands (BVI), a renowned tax haven.
And that wasn't the only scam in which Raman Singh found his name involved. The chief minister is also allegedly involved in the Rs 1,50,000 crore Public Distribution System (PDS) scam. As reported by DNA in July 2015, the Congress leveled allegations that commissions were paid by millers to ensure adulteration of rice meant for distribution under PDS.
The alleged scam came to light in 2014 when the Anti-Corruption Bureau (ACB) conducted raids across the state and seized cash and documents showing coded diary entries of massive pay-offs to officials and politicians.
However, in an affidavit filed in the Chhattisgarh High Court on 30 August, 2016, the Raman Singh government trashed the charges, saying, "It is wrong to disparage the state government's policy of distribution of subsidised food grains... based on conjectures, surmises, politically motivated allegations and extrapolations, and to calculate an imaginary loss to the public exchequer due to an alleged PDS 'scam'. This has been deliberately done by the petitioner to denigrate the state government, its agencies and functionaries, and to mislead the honourable high court into believing that there is indeed a PDS 'scam' as alleged."
Political history
Chhattisgarh has only had two chief ministers in its history, and only Raman Singh has had a full five-year tenure (of which he has had three). Ajit Jogi of the Congress was the state's first ever chief minister, but he was in power for only three years from 2000 to 2003.
In the 2003 Assembly election, the BJP led by Raman Singh, stormed to power by winning 50 out of the state's 90 seats. The Jogi-led Congress could claim only 37. The party has since never been able to mount a comeback. In subsequent elections in 2008 and 2013, the BJP has held on to its grip on power, winning 50 and 49 seats respectively.
However, while the BJP may be reveling in a hat-trick of victories in Chhattisgarh, a closer look at the manner of victories would paint a slightly different picture. As pointed out by a report on Hindustan Times, the voteshare gained by BJP and Congress in both 2008 and 2013 had been near identical. In 2008, Congress claimed 40.16 percent of all votes cast in Chhattisgarh, while the BJP managed less than two percent more, at 41.96 percent. Five years later in 2013, the gap was even narrower. The BJP claimed 41.06 and Congress got 40.29 percent of votes tallied.
Even Independent candidates and other parties like BSP, which claimed two seats in both elections, polled a significant proportion of votes, at 17.88 percent and 18.65 percent in 2008 and 2013 respectively.
So in terms of popular vote share, the results are nail-bitingly close, and there is certainly enough of a difference there to make the BJP feel confident.
Key players in the fray
Elections in Chhattisgarh have traditionally been a two-horse race between the Congress and BJP, and it's likely to remain so this time as well. The term of the current Assembly is due to expire in December 2018, and while 11 months is a long time in politics, and much may still change between now and December, the Assembly election is likely to be a battle between the incumbent BJP government of Raman Singh and the Congress.
Former chief minister Ajit Jogi, who quit the Congress to float his own party, the Janata Congress, back in June 2016, is likely to be the third wheel, and may prove to be kingmaker.
At the time of quitting the Congress, Jogi had said he was forced to form the new outfit as the state Congress was incapable of taking on the Raman Singh government. "It appears that the main Opposition Congress is working like a supporter of the ruling BJP instead of fighting against its misrule. The state needs a strong Opposition. My supporters and well-wishers want me to take a decision to free this State from the corrupt governance," Jogi said.
Jogi has considerable influence over the Satnami SC community and tribals who comprise nearly 50 percent population of the state's population, and he may damage the prospects of both BJP and Congress. If he succeeds in garnering support of SC voters, it could harm the BJP, which is currently holding 9 out of 10 SC reserved seats in the Assembly.
Jogi, a seasoned politician, knows the minds of Chhattisgarh's electorate well. As senior journalist Anal Prakash Shukla told Firstpost earlier, "Ajit Jogi floating a new party will positively affect the Congress votebank. It will cause damage, as Jogi has a strong arithmetical understanding of the 90 constituencies in the state and a strong hold among a large section of sub-castes and OBCs. He's known as a master manipulator. Moreover, with his son Amit by his side, he has built a strong team of young voters. A section of sitting Congress MLAs is in a dilemma, whether to side with Jogi or not, but some of the ex-MLAs will definitely join Jogi's new outfit."
At the very least, the BJP has 15 years of trouble-free governance to cite. It also has the relatively clean image of Raman Singh as chief minister on its side. There is also a strong RSS cadre in the state, which it inherited from the parent state of Madhya Pradesh, another state that the saffron party has won for four straight terms. Jogi has his electoral machinations and caste arithmetic on its side. It's the Congress that may yet prove to be laggards in the central state.
As mentioned by DNA earlier, Jogi can still manage to draw crowds in the thousands, something none of the current Congress leaders seem capable of. "On the traditional test of drawing crowds, Jogi remains ahead of the Congress leaders Bhupesh Baghel and T S Singhdeo. On any given day there are scores of people thronging Jogi's house unlike those of the Congress leaders," it said. And if that's a test of popularity, it is not good news for the Congress.
Can it reverse this trend in time for December's elections?
With inputs from agencies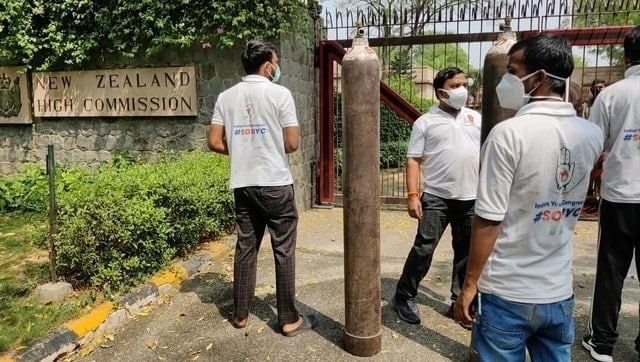 World
Despite the social media fiasco, the high commission did accept the oxygen cylinders from IYC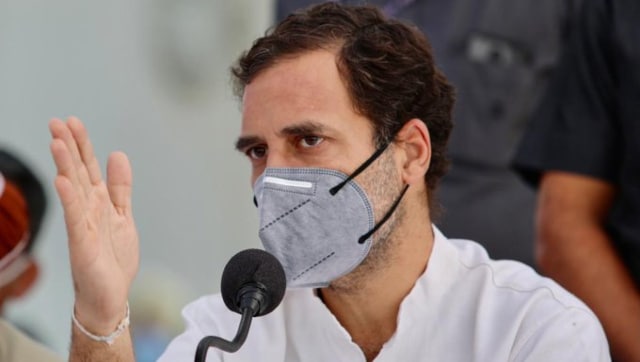 India
The Congress leader said that a lockdown is now the only option because of the 'complete lack of strategy' on the part of the Central government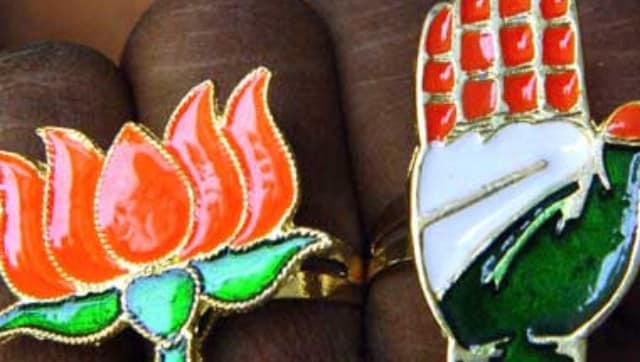 Politics
The significance of the region can be understood from the fact that it accounts for 25 Lok Sabha seats, more than half of which come from Assam alone