Chhattisgarh Assembly Election 2018: 71.93% polling, faulty EVMs and missing names from voter lists mark phase two
The second and final phase of the Chhattisgarh Assembly election 2018 on Tuesday saw a voter turnout of 58.47 percent till 4 pm, amid EVMs malfunctioning and missing names from voters' lists.
The second and final phase of the Chhattisgarh Assembly election 2018 on Tuesday saw a voter turnout of 71.93 percent, amid EVMs malfunctioning and missing names from voters' lists.
Polling began on a slow note in several constituencies because of the technical snag, but it picked up pace later. Jashpur saw 51.2 percent polling, Kunkuri recorded 50.1 percent, Pathalgaon 50.8 percent, Kurud 49 percent and Bharatpur-Sonhat, 47.82 percent.
However, the sole polling booths in the villages of Chatrang, Pal Kevra and Ghuidih in Baikunthpur constituency saw zero voter participation, with people boycotting the polls citing lack of development in the region.
Although the allotted polling time was 8 am to 5 pm, voting was held between 7 am and 3 pm at two polling booths — Amamora (booth no 72) and Modh (booth no 76) in the Bindranavgarh constituency of Gariaband district) — due to the threat posed by Naxals, an official told PTI.
Congress claims BJP behind faulty EVMs
Many instances of EVM malfunctioning or faulty voting machines were reported from at least 10 constituencies across Chhattisgarh, which led to a delay in voting. Congress workers accused the ruling BJP of purposely disrupting the polling process by tampering with the EVMs.
Senior party leader PL Punia also lodged a complaint with the Election Commission against "certain individuals" for indulging in "insidious attempts" to "infiltrate and influence" the outcome of the Chhattisgarh Assembly election.
In Raipur's Boriakala, around 1,100 names were missing from the voter list. Booth no 243 had 99 names missing, while at booth no 244 had 1,061 names missing. Officials said their votes had been shifted to other booths, but the voters were not aware of where to go to exercise their franchise.
Around 1.5 lakh security personnel were deployed across Chhattisgarh to ensure peaceful polling. The second phase of the election was held in 19 districts, including the Naxal-affected districts of Gariaband, Dhamtari, Mahasamund, Kabirdham, Jashpur and Balrampur.
As many as 19,336 polling booths were set up for the second phase, of which 444 were in sensitive locations. Of the 72 seats in the fray, 17 are reserved for candidates from Scheduled Tribes and nine for those from Scheduled Castes.
Special pink booths were also set-up in Jaspur for women, and the booths were managed by woman-only staff. Even during the first phase of the Chhattisgarh elections, these special pink booths had been set up to get more women to come out and exercise their voting right.
The first phase of the polls on 12 November, held in 18 seats across eight Naxal-affected districts, had recorded a voter turnout of 76.28 percent. The votes will be counted on 11 December.
With inputs from 101Reporters and PTI
Find latest and upcoming tech gadgets online on Tech2 Gadgets. Get technology news, gadgets reviews & ratings. Popular gadgets including laptop, tablet and mobile specifications, features, prices, comparison.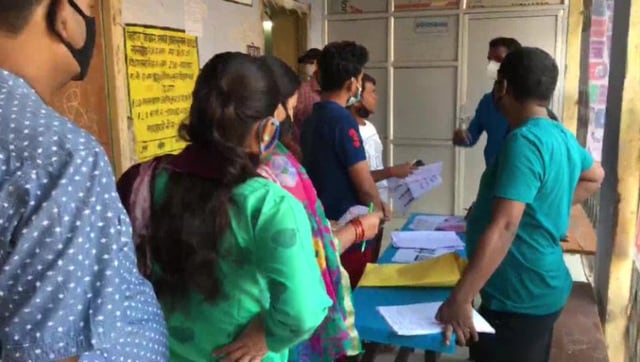 Politics
As many as 33 of the constituencies going to polls in the first phase have been declared as 'sensitive or hypersensitive' constituencies, the poll panel said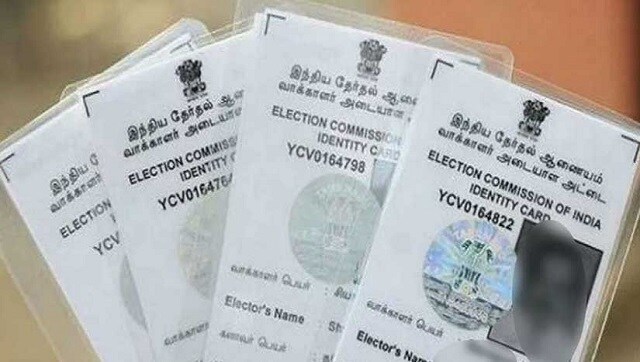 India
A bench headed by Justice AM Khanwilkar asked the EC to take an "appropriate decision" with regard to political rallies as per law and COVID-19 guidelines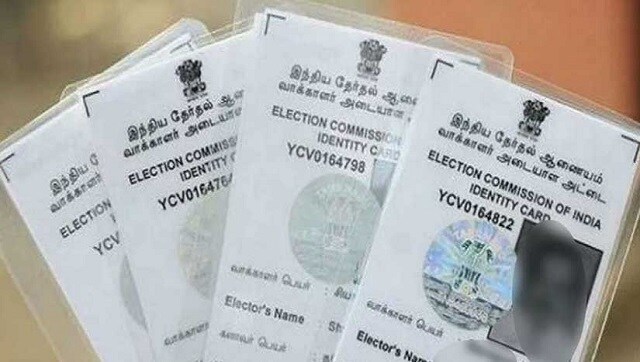 India
Ex-CECs VS Sampath, OP Rawat, SY Quraishi said though it is challenging, but EC could take "demonstrative action" as postponing polls in a few constituencies and banning rallies "to show that it means business"