Chandy vs Swaraj: There's a good reason why Kerala CM is picking fights with BJP, not the Left
Chandy's United Democratic Front (UDF) is hoping that BJP's punching above weight in the southern state may help it to scrape through in a triangular contest
Kerala Chief Minister Oomen Chandy doesn't resemble the Amitabh Bachchan of 1970s but he is surely the angriest man in Indian politics these days. When not asking for an apology from Prime Minister Narendra Modi, he is kicking up a storm with External Affairs minister Sushma Swaraj.
Perhaps it is because of the election season since the state goes to polls on Monday but the latest controversy has erupted over an issue which should never have been the subject of a public spar. There is something nauseating over politicians fighting among themselves to claim credit for evacuating Indian citizens trapped in strife-torn regions abroad.
What makes Chandy's case worse is that he is picking fights when facts are not on his side. On the Kerala-Somalia issue, for instance, Firstpost pointed out yesterday how Modi wasn't the first one to compare the condition of tribals in Kerala's Attapaddy region with sub-Saharan Africa. Policy and governance publication EPW had earlier made such an assessment quoting verifiable data. Former Kerala CM VS Achuthanandan, too, had made a similar comparison in 2013.
On the subject of 29 Indians who flew down to Indian shores from battle-scarred Libya, too, the Kerala CM is on a sticky wicket. But before I delve into why Chandy is picking up frequent fights, it would be pertinent to explain the vote share equation in poll-bound Kerala.
The situation in Kerala is not unlike that of West Bengal where the rise of BJP as a key player in some places has upset the equations of a bilateral fight. Though the Left Democratic Front (LDF) is largely expected to return to power, Chandy's United Democratic Front (UDF) is hoping that BJP's punching above weight in the southern state may help it to scrape through in a triangular contest.
Towards that end, the UDF must do two things. One, it must search for a pan-Kerala issue to tide over local disgruntlements of anti-incumbency and two, it must project BJP as its main adversary to avoid fracturing of Muslim votes. This, in fact, also led CPIM general secretary Sitaram Yechury to comment that the Congress and RSS are stitching up a fixed match in Kerala to keep the Left out.
This is the reason why Chandy has appeared to be so 'hurt' by Modi's comparison and is now focusing on the Libya evacuation controversy to keep the focus firmly on BJP.
Since coming to power, the NDA government has pulled off a number of rescue missions with some amount of success. Last year, India evacuated 6,688 people from Yemen by air and sea routes. The number included 4,741 Indian citizens and 1,947 nationals of 48 countries under 'Operation Rahaat'.
First, let's get one thing straight. Politicians do not rescue people. Foreign office obviously plays a key role but it is diplomats, posted in the troubled zones, who go through the rough and tumble to secure exit.
A report in Firstpost mentions how an Indian ambassador to Libya flew into Tripoli from Djerba in Tunisia, where the Indian mission in Libya relocated last year amid the brutal civil war, met the Libyan foreign ministry's chief of protocol, and over prolonged talks convinced the government to issue exit visas to the 29 Indians.
"Our embassy has constantly followed up the matter with the hospital as well as with the Ministry of Health of Libya... Our ambassador personally flew down to Tripoli on 28 April and met with the Chief of Protocol on 2 May to resolve the matter," External Affairs Ministry spokesperson Vikas Swarup was quoted, as saying.
"Thanks to the embassy's intervention that their salaries were paid and their exit visas were issued and they were able to safely return to India today," he said.
Even as this was going on, Chandy chose to react to a comment made by Modi on Wednesday during an election rally in Kochi that Centre has rescued families stuck in Libya.
"Our government has saved six families and evacuated 29 people. It gives me immense pleasure and happiness to tell you that they are coming back and will be united with their families soon."
Not willing to let Modi walk away with the credit for the mission, Chandy jumped in on Thursday, claiming that Kerala government bore the cost of bringing them back.
"Sushma Swaraj paid for the earlier evacuations. This time we have paid for their travel," Chandy told NDTV. "Ask those who have come back, they will tell you the truth."
This enraged External Affairs minister Swaraj enough to fire off a series of angry tweets from her hospital bed in AIIMS where she is recuperating from an illness.
Mr.Chandy - We evacuated thousands of Indians from Kerala from Iraq, Libya and Yemen. Who paid for them ?

— Sushma Swaraj (@SushmaSwaraj) May 12, 2016
Mr.Chandy - You said 'Kerala paid for 29 Indians evacuated from Libya.'

— Sushma Swaraj (@SushmaSwaraj) May 12, 2016
Mr.Chandy - You started this debate - as to Who paid ? Not me. We always did this because this is our pious duty towards our citizens.

— Sushma Swaraj (@SushmaSwaraj) May 12, 2016
Under fire, Chandy then said that the state government will now reimburse the amount.
"The state government had tried to buy them the air tickets but we could not owing to foreign exchange issues. We did not want to delay their return, so we asked them to pay up for the air tickets. We will now fully reimburse their airfare," he told the media in Kochi.
The ugly spat has further lowered public discourse during this polling season and soon may nosedive below the Arabian sea.
Politics
Rahul Gandhi could benefit from a change in his thinking by focusing on facts and he only needs to remember that his terminator in Amethi happens to be a woman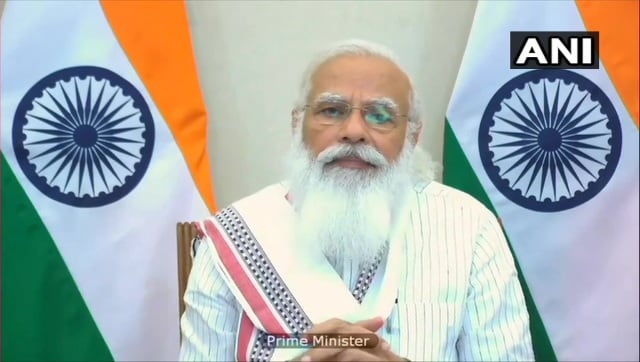 World
External Affairs Minister S Jaishankar will travel to Dushanbe for the SCO meetings that are expected to extensively deliberate on the Afghan crisis and its internal as well as external implications, people familiar with the matter said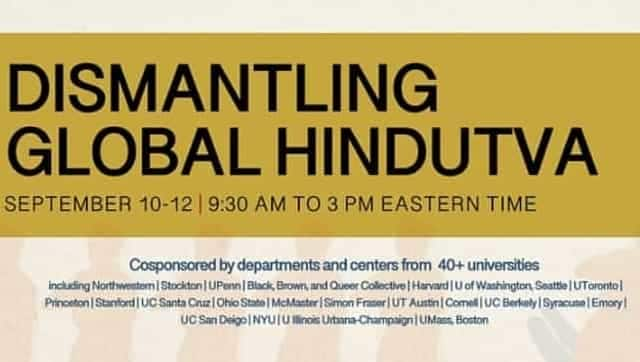 India
From being called "dotheads" and "cow piss drinkers" to being force-fed beef under the garb of a joke or by "mistake", on-campus traumatic episodes are aplenty