Chandrababu Naidu makes BJP look bad over special status row, but gambit may only pay off if Andhra buys sob story
WITh TDP's exit from the NDA govt over special status for Andhra Pradesh, Chandrababu Naidu has not only made BJP look bad, he also ensured that YSR Congress cannot think of allying with BJP now
When he walked in to announce his exit from the NDA government, Chandrababu Naidu's tone was calm, bordering on fatigue. This was not surprising because he had put his vocal chords to good use all through Wednesday. Naidu spoke for two and a half hours during the motion of thanks to the Governor's address, delving deep into the pain of bifurcation, how it hurt Andhra Pradesh, the promises made in the Andhra Pradesh Reorganisation Act and how even after four years, very little has been delivered.
The Andhra Pradesh chief minister listed out just about every project, down to the last storm water drain project in Vijayawada, to say how Andhra Pradesh had been deceived twice over — first by Congress in 2014 with the bifurcation of the state and now by BJP.
On Thursday, the Telugu Desam Party representatives in the Union government — Ashok Gajapathi Raju and YS Chowdhary — will submit their resignation to the prime minister. Ideally, Naidu would have liked to inform Prime Minister Narendra Modi about the decision personally before his ministers met him. But the prime minister was unavailable when Naidu called him.
Timing the departure was not easy. The TDP procrastinated ever since the Union Budget 2018 completely ignored Andhra Pradesh. It was then that Naidu for the first time made his displeasure public and started the process of consultations to divorce BJP.
Naidu's style of doing realpolitik is to never do anything in a hurry. In 1995, when he staged the coup to overthrow NT Rama Rao, it came on the back of several days of secret meetings with his camp followers. Likewise in 1998, when he had to take the decision on whether or not to support the Vajpayee-led NDA, he took over a week to do so. This manner of doing politics is with an eye to keep the window of dialogue open, to use the pressure to force the other side to climb down and to make it appear as a well thought-out decision arrived at after consulting everyone.
On Wednesday, when Naidu started speaking, it did not seem like it will be the endgame. Naidu's tone during his speech in the Assembly was one of hurt and beseeching, of someone left in the lurch.
"Rahul Gandhi is saying they will give Special Category Status to Andhra Pradesh if they come to power. Why are you not responding to the needs of your alliance partner?" said Naidu of BJP.
It was a performance targeted at the domestic audience in Andhra Pradesh, to tell the voters that if not for the BJP, he would have achieved all that he promised four years ago.
Finance minister Arun Jaitley's rebuttal in the evening, however, precipitated matters. His position that "sentiments do not decide the quantum of funds" was seen as a snub.
Jaitley was emphatic there was no question of giving Andhra Pradesh special category status. Andhra was hurt because it was a promise made on the floor of the House during the debate on the state's division by then prime minister Manmohan Singh. In fact, BJP, in its enthusiasm to come to power in 2014, declared that it will extend the special status to a decade instead of the five years that Congress promised.
Jaitley's categorical assertion that funds have been given and that the Centre was committed to funding specific projects in the ratio of 90:10 did not go down well with TDP. Nara Lokesh, Naidu's son and Andhra's IT minister justified the exit saying TDP had waited and believed in false promises enough. In effect, TDP was accusing BJP of lying and deception.
The common man in Andhra is not any the wiser from this war of words and statistics. While Delhi says it has done most of what it was expected to do, Andhra says nothing has been done. Clearly, one of them is not speaking the truth.
Where does Naidu go from here? He is still a member of NDA even though a patch-up with the BJP is out of the question. At least not before 2019.
The reason this entire drama was played out because the gameplan is to make a villain out of BJP. What the TDP chief has succeeded in doing also is to ensure he and not YSR Congress chief, Jaganmohan Reddy comes out looking like the protector of Andhra interests. Jagan had said his MPs will resign if Special Category Status is not announced by 6 April.
Besides, Naidu has also ensured that YSR Congress cannot think of allying with BJP now. This is significant because Naidu gained from the Modi vote that existed in 2014, especially in the urban centres.
Will the people of Andhra Pradesh buy Naidu's sob story of how Telugu pride was not respected by New Delhi? The jury is out on that one given that Naidu enjoyed the fruits of power in Delhi for four years. Now, how well does Naidu manage to explain his sob story will determine his electoral success.
But for now, it is advantage Naidu.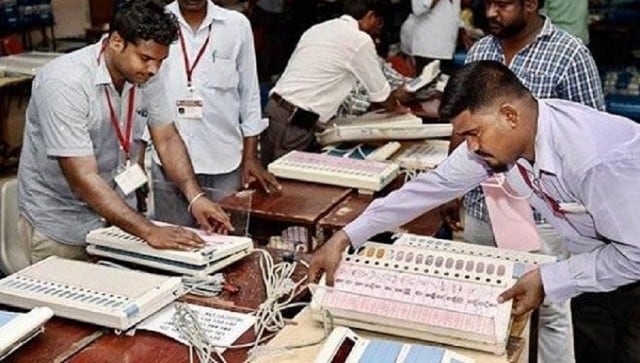 Politics
The total electorate in the state includes 1,32,83,724 male voters, 1,41,62,025 female voters and 290 transgenders, according to Election Commission figures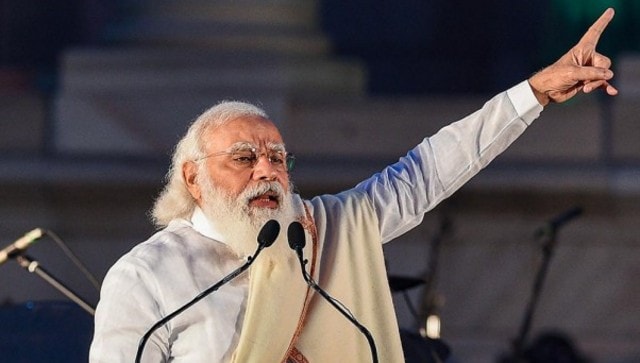 World
Though there has been visible slowing down of exports, the decision to stick to sharing life-saving vaccines with the poorest nations of the world, despite political pressure at home, speaks of a conviction in India's self-image as a responsible power
India
Ramana was part of a bench that ruled that suspension of internet in Jammu and Kashmir should be reviewed immediately