Centre's handling of COVID-19 has put India in 'abyss of GDP reduction', says Rahul Gandhi
India's COVID-19 caseload has gone past 46 lakh, while 36,24,196 people have recuperated so far taking the national recovery rate to 77.77 percent
New Delhi: Taking a dig at the government, Congress leader Rahul Gandhi on Saturday said its "well planned fight" against coronavirus has put India in an "abyss" of GDP reduction of 24 percent, 12 crore job losses, 15.5 lakh crore additional stressed loans and globally highest daily COVID-19 cases and deaths.
The Congress has accused the Modi government of not handling the COVID-19 pandemic effectively.
The government has dismissed all such claims in the past.
Rahul tweeted —
Modi Govt's 'well-planned fight' against Covid has put India in an abyss of:

1. Historic GDP reduction of 24%
2. 12 crore jobs lost
3. 15.5 lac crores additional stressed loans
4. Globally highest daily Covid cases & deaths.

But for GOI & media 'sab changa si'.

— Rahul Gandhi (@RahulGandhi) September 12, 2020
India's COVID-19 caseload has gone past 46 lakh, while 36,24,196 people have recuperated so far taking the national recovery rate to 77.77 percent on Saturday, according to Union health ministry data.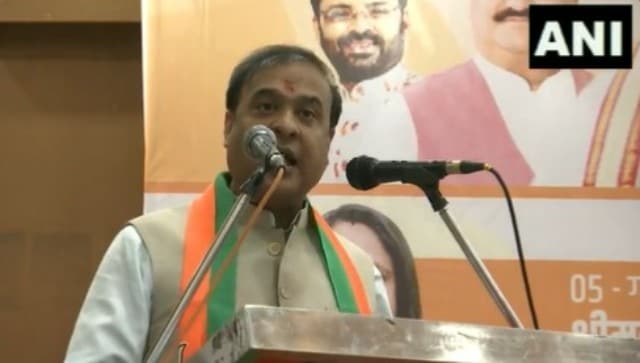 Politics
Himanta Biswa Sarma also hit out at the Congress leader's Bharat Jodo Yatra and said, "Rahul Gandhi is visiting places where there are no elections
Politics
"You Idiot. What is your standing to speak on Savarkar, who was lodged in jail and went through so much pain?" he said while addressing a rally in Maharashtra on Sunday.
Politics
Congress may slide to third position on around 50 assembly seats, predominantly in southern and eastern regions, signifying another low in upcoming Gujarat Assembly election 2022