Centre considering 100% FDI in news media, says Javadekar
Currently, FDI is allowed only up to 26 percent in news and current affairs media, while 100 percent FDI is allowed in non-news media
Mumbai: Union Information and Broadcasting Minister Prakash Javadekar today said his ministry is seeking inputs from various stakeholders on whether to allow 100 percent FDI in news media.
"The Centre is currently busy collecting views of various stakeholders in connection with the issue of allowing 100 percent FDI in news media," Javadekar told reporters here.
"We want to take the views of all the stakeholders before we take a final decision if we should give a go-ahead for the 100 percent FDI in news media. We are not in a hurry to go for the same," he added.
Currently, FDI is allowed only up to 26 percent in news and current affairs media, while 100 percent FDI is allowed in non-news media like a trade publication and general entertainment channel (GEC).
On the issue of paid news, Javadekar said a meeting of council of ministers will be held shortly to discuss the matter.
The issue of paid news is of two kinds, Javadekar said adding, "While the first one is related to the elections, the other one was directly connected to the privately-owned business newspapers."
"The issue is if the corporate houses have their stakes in business newspapers and in case they publish news relating to their own ventures in those newspapers then should they declare them as private treaties?" he asked.
The final meeting of the committee that was set up to look into the issue of paid news will be held tomorrow. "I am a member of the committee which will be meeting for the last time tomorrow," he said.
Prime Minister Narendra Modi has asked the ministers to frame their priority lists for the first 100 days. "We are currently busy preparing reports in this connection," Javadekar added.
Javadekar, who also holds the environment portfolio, said, "India's role in climate change will be put strongly and we will include NGOs in this task."
PTI
Find latest and upcoming tech gadgets online on Tech2 Gadgets. Get technology news, gadgets reviews & ratings. Popular gadgets including laptop, tablet and mobile specifications, features, prices, comparison.
India
Paswan has been seeking to win over BJP by praising its top brass, however, he has been critical of party ally and JD(U) chief Nitish Kumar over the state govt's policies
India
The project seeks to support six states — Himachal Pradesh, Rajasthan, Maharashtra, Madhya Pradesh, Kerala and Odisha — in strengthening the school education system as per the new National Education Policy 2020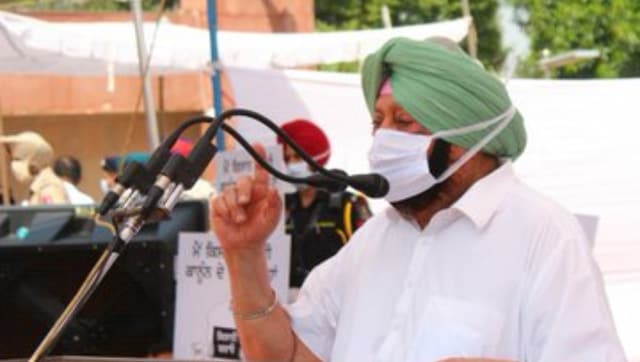 India
Punjab chief minister claimed that the Adityanath govt had delayed action in the Hathras rape case, which is "why Rahul Gandhi had to rush to Hathras, to secure justice for the victim's family"