Centre asks states to offer power to industries at fixed rates
Goyal said as per information reported by the states to Central Electricity Authority (CEA), energy shortage at all-India level was reduced to 2.1 percent
New Delhi: The Centre on Thursday asked all states to offer power to industries at a fixed rate for a fixed period to attract investments.
Power Minister Piyush Goyal said in Lok Sabha that the country was producing sufficient power and hence efforts should be made by state governments to attract industries by offering uninterrupted power.
"Industries need uninterrupted power. If we can guarantee power, investment will come for industries. Therefore, I would like to request all members to persuade their respective state governments to offer regular power to industries for a fixed rate like Rs 4, Rs 4.5 or Rs 5 per unit for 10 or 15 years," he said during question hour.
Goyal said as per information reported by the states to Central Electricity Authority (CEA), energy shortage at all-India level was reduced to 2.1 percent during 2015-16 which is the lowest in last two decades. During the current year of 2016-17 (April 2016 to June 2016), energy shortage has further reduced to 0.9 percent, he said.
The Minister said the Centre has taken a number of steps to provide electricity to every household in the country in next three years.
The power supply position is monitored by CEA and it has been observed that demand-supply gap exists in the states and UTs despite availability of adequate power in the country.
The reasons for this demand-supply gap are sub-transmission and distribution constraints, high aggregate technical and commercial losses and poor financial condition of state distribution utilities because of which they cannot procure required power from the market, he said. Goyal said during the 12th Plan (2012-17), capacity addition of about 86,565 MW from conventional sources and about 19,500 MW from renewable sources have been achieved till 30 June this year.
During the 12th Plan, 89,813 circuit km of transmission lines and 2,66,033 Mega Volt Amp (MVA) of transformation capacity have been completed till 30 June, he said.
Find latest and upcoming tech gadgets online on Tech2 Gadgets. Get technology news, gadgets reviews & ratings. Popular gadgets including laptop, tablet and mobile specifications, features, prices, comparison.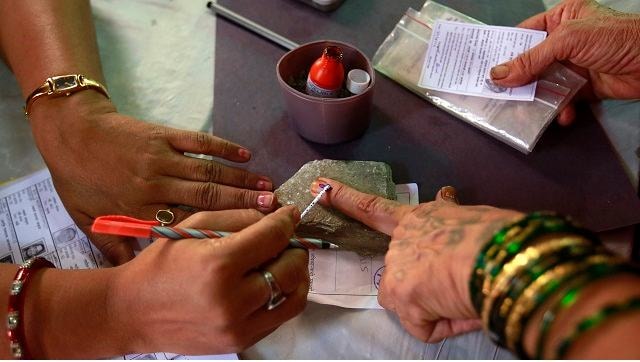 India
The hike was recommended keeping in mind the difficulties candidates may face while holding rallies amid the restrictions imposed due to the coronavirus
India
Once completed, the tunnel, projected as Asia's longest, would reduce the travel time from 3 hours to 15 minutes with avalanche-free travel on the Srinagar-Leh section of NH1
India
Bankipur, the seat Luv is contesting, falls in the Patna Sahib Lok Sabha segment, where his father and ex-Union minister Shatrughan Sinha was defeated in the 2019 general election