CEC OP Rawat to visit Meghalaya ahead of elections to review poll-preparedness in state
Chief Election Commissioner OP Rawat will be visiting Meghalaya to review the poll-preparedness of the state, the top electoral official of the northeastern state said
Shillong: Chief Election Commissioner OP Rawat will be visiting Meghalaya on Thursday to review the poll-preparedness of the state, the top electoral official of the northeastern state said on Tuesday.
During his two-day visit, Rawat will inspect the election machineries and meet state chief secretary Y Tsering and police chief SB Singh, chief electoral officer (CEO) FR Kharkongor told journalists.
The CEC will be accompanied by election commissioners Sunil Arora and Ashok Lavasa.
The Central Election Commission has asked Tsering to hold a meeting with his counterparts in Assam to ensure that law and order is maintained on both sides of the inter-state border on the polling day, the election department chief said.
Currently, there are 172 polling stations in areas adjoining the 884-km-long Assam-Meghalaya border.
The polling officials will have to pass through Assam to reach several polling booths of Meghalaya, Kharkongor said.
Of the 3,083 polling stations in the state, 67 will be manned by women, the CEO said, adding that every constituency will be having at least one such booth.
The home department has identified 633 polling stations as vulnerable, 315 as critical and 75 as both vulnerable and critical, he said.
"The BSF has been asked to intensify patrolling along the 443-km India-Bangladesh border in the wake of the assembly polls," Kharkongor said, adding that he does not expect any poll-related disturbances in the state.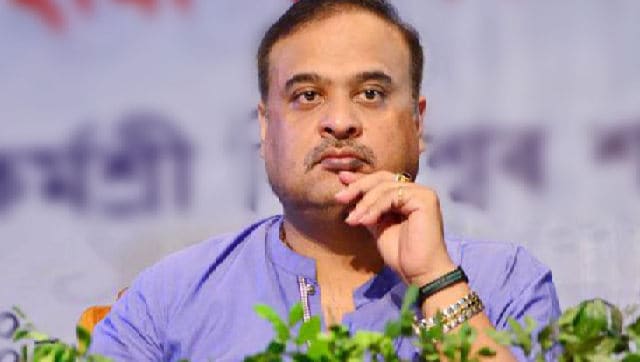 India
At least six persons were killed and 60 others, including an SP, injured in a bloody clash along the Assam-Mizoram border on Monday
India
The MP from Mangaldoi in Assam also cited a video purportedly showing Mizo people celebrating after the incident on Monday
India
The decision has been taken after it was found that 5 percent of the new positive cases in the state in the last few days were among fully vaccinated people, an official said