FIR filed against Karti Chidambaram: What you need to know about the charges against ex-minister's son
CBI on Tuesday raided multiple premises linked to Chidambaram and his son Karti.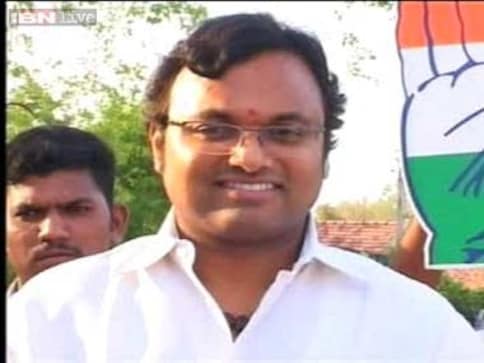 The Indian National Congress seems to have a family problem.
A Congress leader who admitted that this problem does, in fact, exist in the party is none other than Karti Chidambaram, son of former finance minister P Chidambaram.
PTI had reported that according to Karti, political parties, including the Congress, have become "family private limited" companies.
Nothing could be more ironic than Karti talking about issues of nepotism and corruption due to power abused by family members of a politician.
As if the Dhingra Commission concluding that Robert Vadra — son-in-law of Congress president Sonia Gandhi — made illegal profits of Rs 50.5 crore from a land deal did not damage the image of the Grand Old Party enough, the CBI on Tuesday raided multiple premises linked to Chidambaram and his son Karti.
The raids are in connection with a case regarding Foreign Investment Promotion Board (FIPB) clearance given to a company. This is a case in which a police complaint had named Karti as an accused, NDTV reported.
The allegation against Karti in this case is that his company Advantage Strategic Consulting Private Limited facilitated clearances to INX Media in 2008 for kickbacks.
India Today in a detailed report also explained that investigation had revealed that Karti had received kickbacks from INX Media when FIPB approval papers for the company were pending with his father, who was finance minister at that time. The report said that on 22 September, 2008, Karti's company got Rs 35 lakh from INX Media.
Of course, Karti's father has defended his son and alleged that the government is controlling the CBI and ordering these raids because they do not want him to write against the government.
But this is not the first time Karti Chidambaram has faced similar allegations. In a way, these charges against Karti have damaged the image of his father Chidambaram and the party the same way the allegations against Vadra and his ridiculous 'Are you serious?' retort hurt Congress.
Last month, the Enforcement Directorate (ED) had issued a show-cause notice to Karti and his firm Advance Strategic Consulting Private Limited for alleged violations of the Foreign Exchange Management Act (FEMA) laws to the tune of Rs 45 crore.
Chidambaram Sr again had to face tough questions at that time and again gave similar answers of the allegations being baseless. The former finance minister had said that the companies served a notice had claimed that Karti was never their shareholder or director, according to The Times of India.
The father-son duo is also facing probes in the Aircel-Maxis case in which Karti allegedly made a killing through his company. The whole story of the Aircel-Maxis case pertains to the forced selling of Aircel in 2006 by its owner entrepreneur C Sivasankaran, allegedly under pressure from former Union telecom minister Dayanidhi Maran. To return the favour, Maxis invested around Rs 47 crore in the Sun Group, owned by Dayanidhi Maran's brother, Kalanidhi Maran.
Karti allegedly facilitated the whole transaction through his firm Advantage Consulting.
FIR filed in the INX Media case by Firstpost on Scribd
With inputs from PTI
Find latest and upcoming tech gadgets online on Tech2 Gadgets. Get technology news, gadgets reviews & ratings. Popular gadgets including laptop, tablet and mobile specifications, features, prices, comparison.
Politics
The BJP leader said the state is a victim of the Mamata Banerjee-led Trinamool Congress government and is 'yearning for a change'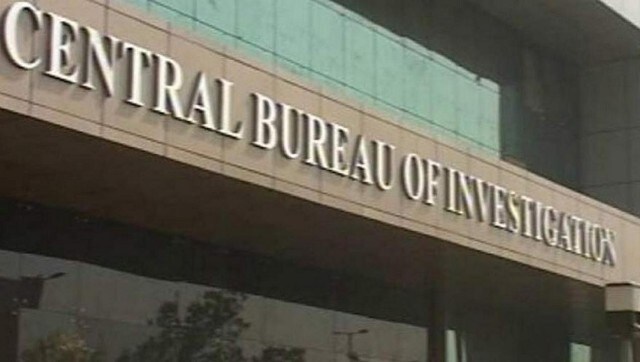 India
The CBI booked deputy superintendents of police RK Rishi and RK Sangwan, Inspector Kapil Dhankad, and Steno Samir Kumar Singh. It also searched the premises of Rishi, who is posted at the CBI Academy, Ghaziabad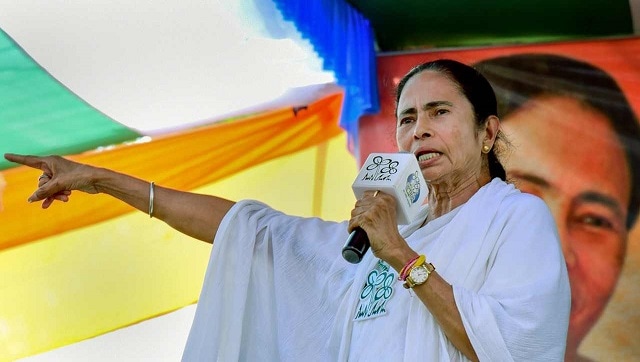 Politics
The CM is signalling to her supporters that she will punish Adhikari's betrayal herself. She is telling them that she is not the dejected and flustered Mamata that her rivals are trying to project.