CBI note shows PM, Chidu had 43 days to stop Raja - but didn't
What explains the inaction of the PM and P Chidambaram? Between the time LoIs were issued and licences signed, they had 43 days to stop A Raja. But they didn't.
Dates are turning out to be crucial to nailing the guilty in the 2G scam. On Wednesday, Firstpost published a letter from then Finance Minister P Chidambaram dated 15 January 2008 to the prime minister asking him to bury the past on spectrum charges and go for auctions in future.
This letter came exactly five days after then Communications Minister Andimuthu Raja, now in jail, had showered 122 letters of intent (LoIs) on telecom hopefuls, many of them undeserving. Some 43 days later, on 27 February 2008, Raja signed his first licence agreement.
Between these three dates (and many more) lies the story of a command failure at the level of the prime pinister and his finance chief who did not enforce what they believed in: selling spectrum by auctions to get a better price.
Among other things, Chidambaram's 15 January 'Note on Spectrum Charges' implies that both he and Manmohan Singh knew what Raja was up to, and they had consented to his method of offering spectrum in 2008 and 2001 prices.
What confirms their complicity in Raja's folly (or malafide action) is the fact that they could have stopped it anytime, even after the LoIs were issued.
Raja issued his LoIs on 10 January. But the first licence agreement was not signed till 27 February 2008. Chidambaram wrote his letter asking for auctions in future on 15 January. Between Chidambaram's note and the first licence, which was signed with a Videocon company (Datacom Solutions Pvt Ltd), there was a 43-day hiatus in which both the PM and the finance minister could have moved to stop wrongdoing.
But they didn't— even though they knew Raja had only issued LoIs, and these could be cancelled at any stage before the signing of the licence agreement.
This clearly leads one to the conclusion that they either agreed with Raja on the spectrum pricing or were unwilling to stop him from going ahead with his plans, costing the exchequer huge revenue losses.
The Central Bureau of Investigation (CBI) has prepared an extensive note on this and has submitted it to the Supreme Court.
Apart from the 15 January note, there are other internal communications between Raja, Manmohan Singh and finance ministry which reveal that all three were aware that spectrum would be sold on the flawed (and arbitrary) first-come-first-served basis.
Under telecom laws, the LoI in itself doesn't guarantee a wireless licence. A company, after getting the LoI, has to follow the following procedure:
•Ensure compliance with LoI conditions within 15 days from its date of issue
•Pay the one-time entry fee which includes the "free" start-up spectrum
•Submit a performance bank guarantee and a financial bank guarantee
• Sign the Unified Access Service Licence Agreement
It is only after these four steps are completed that a potential licensee becomes eligible to apply for a wireless licence. Even after this, there are four more steps.
•Scrutiny of applications based on the criteria contained in the guidelines
• Creation of a final priority list of eligible applicants
•Application for a wireless license
• Allocation of spectrum on a first-come-first served (FCFS) basis
Chidambaram and Manmohan Singh remained silent throughout this process and the former instead suggested that there was need for the auctioning of additional spectrum.
In its progress report to the Supreme Court, the CBI has submitted a note titled "List of new UAS licences issued after the introduction of UAS licensing regime''. This note clearly reflects how much time Manmohan Singh and Chidambaram had to stop Raja. Applications for 2G spectrum were filed way back between June 2006 and September 2007. LoIs were issued on 10 January 2008. And the first licence agreement was signed 42 days later.
The CBI, however, is applying this 'note'  to fix Raja, his predecessor Dayanidhi Maran and several telecom companies, including Swan, Unitech and Loop. But it has shied away from using the same note to investigate the role of Chidambaram.
Swan, whose director Shahid Balwa is in jail, had signed its first licence agreement with Raja on 28 February 2008. The CBI note reveals that Raja signed licence agreements as late as 7 August 2008 with Allianz Infratech (P) Ltd on the basis of the January LoI.
The big question is why did the PM and Chidambaram choose to keep quiet? What held them back?
You can view the CBI note below:
Find latest and upcoming tech gadgets online on Tech2 Gadgets. Get technology news, gadgets reviews & ratings. Popular gadgets including laptop, tablet and mobile specifications, features, prices, comparison.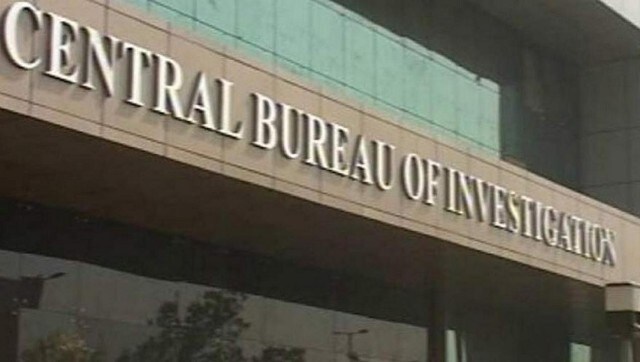 India
Delhi-based Amira Pure Foods Pvt Ltd and its top executives are accused of cheating a consortium of a dozen banks led by Canara Bank
India
On 4 March, Sengar, his brother, and five others were convicted for the death of the Unnao victim's father in judicial custody by a trial court, which sentenced them to 10 years in prison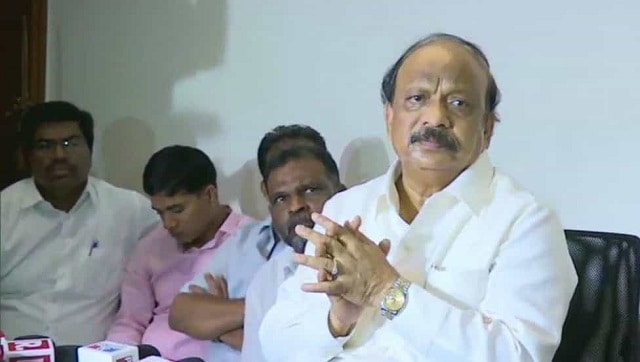 India
The multi-crore ponzi scheme run by Karnataka-based IMA group allegedly duped over one lakh people to the tune of Rs 4,000 crore, promising higher returns using "Islamic ways of investment"