Cauvery verdict: Tamil Nadu CM K Palaniswamy says reduction in quantum of water to state 'disappointing'
Chief Minister K Palaniswamy said Supreme Court verdict reducing quantum of Cauvery water to be released for Tamil Nadu to 177.25 tmcft was disappointing
Chennai: Chief Minister K Palaniswamy on Friday said the Supreme Court verdict reducing the quantum of Cauvery water to be released for Tamil Nadu to 177.25 tmcft was "disappointing".
Palaniswamy, under attack from the DMK for allegedly not handling the matter in the apex court properly, however said: "Several advantageous features for Tamil Nadu find place in the verdict."
The Supreme Court directing the Centre to evolve an action plan within 6 weeks to implement the final award of the Cauvery tribunal was a "big victory", he said.
Tamil Nadu will urge the Centre to implement the action plan within a time frame, he added.
The apex court also recognised the Cauvery tribunal's endorsement of 24.708 lakh acres in Tamil Nadu's Cauvery basin for irrigation, he said.
Also, the top court confirmed that Tamil Nadu should be given water for 15 years as per the Cauvery tribunal's final award.
Slamming the DMK for claiming that Tamil Nadu's rights were given up by the ruling dispensation, he said, "The DMK is trying to create such an impression."
"The truth is the DMK had given up Tamil Nadu's rights during its regime" and the Karunanidhi-led party did not stop the construction of a dam by Karnataka in 1974, he said.
Observing no state can claim "exclusive ownership" of inter-state river water, the Supreme Court on Friday hiked Karnataka's share of Cauvery water by 14.75 tmcft and reduced Tamil Nadu's quantum by an equal amount in its verdict to resolve the decades-old dispute.
In what was being described as a balanced verdict, Tamil Nadu was, however, compensated by the court which allowed extraction of 10 tmcft ground water from the river basin.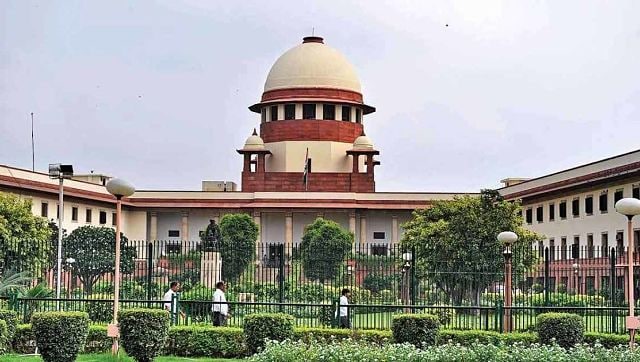 India
The former judge, in the letter, said, I find it embarrassing to continue as a member of the Tribunal and the Claimant can't alone be asked to pay a fee decided by the Tribunal
India
Chennai MeT department has given a red alert to all coastal districts till tomorrow and an orange alert to the adjacent districts
India
The Centre said all other construction activities being carried out by CPWD in Delhi and NCR were stopped in compliance with the order of the Commission for Air Quality Management