Cauvery Dispute: Siddaramaiah asks Jayalalithaa to ensure safety of Kannadigas during TN shutdown
Siddaramaiah urged Jayalalithaa to issue an advisory to the media in TN to report responsibly on incidents connected with the Cauvery agitation.
Bengaluru: Hours after the Supreme Court rap on Thursday over the Cauvery river water sharing issue, Karnataka Chief Minister Siddaramaiah urged his Tamil Nadu counterpart J. Jayalalithaa to protect Kannadigas and their property in her state during the proposed shutdown on Friday.
"I request you to take steps to ensure that no untoward incident occurs and lives and property of Kannada-speaking people in Tamil Nadu are protected during the so-called bandh (shutdown) on Friday," Siddaramaiah said in his letter to Jayalalithaa on Thursday, the second in this week.
The Supreme Court had during the day pulled up the two warring states for their failure to prevent violence over the sharing of river water.
Noting that escalation of animosity would be detrimental to both the states, Siddaramaiah urged Jayalalithaa to issue an advisory to the media in Tamil Nadu to report responsibly on incidents connected with the Cauvery agitation, as done by his government.
The Karnataka government on Wednesday issued an advisory to the state media to report responsibly on the incidents following protests against the release of 12,000 cusecs of water daily to Tamil Nadu till 20 September.
"I have instructed my Additional Chief Secretary, Home Secretary and Director General of Police to be in touch with authorities in Tamil Nadu. I request you to advise your officers to be in touch with their counterparts in Karnataka," the letter added.
Organisations of farmers and traders have called for a daylong shutdown across Tamil Nadu on Friday to protest against the violence targeting Tamils in Karnataka on Monday after the apex court order.
Opposition parties, including the DMK, the MDMK, the PMK and the Congress have extended their support to the dawn-to-dusk shutdown in Tamil Nadu.
Observing that no benefit could accrue to anyone through shutdowns and agitations, Siddaramaiah said the water-sharing issue was being adjudicated by courts and looked into by the Cauvery Supervisory Committee, appointed by the top court.
Expressing concern over the attacks on Kannadigas in Tamil Nadu, including Chennai, early this week, the Karnataka Chief Minister wrote the first letter to Jayalalithaa on Monday.
In response, Jayalalithaa wrote back to him on Tuesday, dubbing the violence in Karnataka and its state capital Bengaluru against Tamils and their property "alarming" and urged him to take stringent action against the culprits.
"Let me assure you that my government is committed to protect the lives and properties of all residents of Karnataka, regardless of their religion or language," Siddaramaiah said in response to Jayalalithaa's letter.
Recalling his 12 September letter in which he had mentioned that attacks on Kannadigas in Tamil Nadu would incite passions and threaten peace in Karnataka, Siddaramaiah said violence had erupted on the same night despite precautionary measures.
"The violent situation was, however, brought under control within hours and about 330 people, including rioters, were arrested by Tuesday. I have also issued strict instructions to our police to ensure that such incidents are not repeated," he added.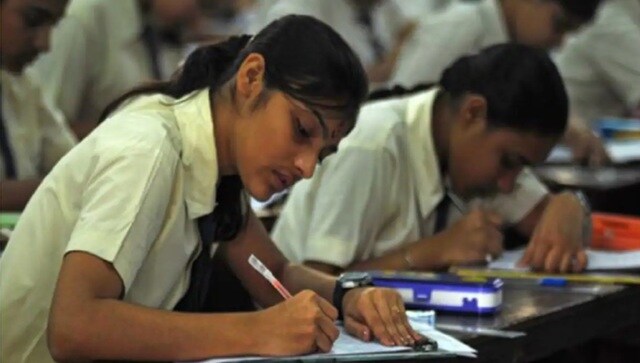 India
The standard of medical education is in no way diluted or affected merely by dispensing with the common entrance examination, the preamble of the Bill to override NEET said
India
The chief minister has vowed to continue his struggle till NEET was rescinded and added that he would reach out to his counterparts in other states for the same
Entertainment
Vijay Sethupathi currently has 25+ films in his kitty, including Laabam that released in theatres last week, Tughlaq Darbar that released on Netflix India this past weekend, and Annabelle Sethupathi, that will release this Friday (17 September) on Disney+ Hotstar Multiplex.