Cash-for-votes: Sudheendra Kulkarni and four others granted bail
The Delhi High court today granted bail to five accused in the 2002-cash-for-votes scam including Sudheendra Kulkarni
The Delhi High court today granted bail to five accused in the 2002-cash-for-votes scam. Former BJP MPs Fagan Singh Kulaste, Mahavir Singh Bhagora, middleman Suhail Hindustani, former aide of Amar Singh Sanjeev Saxena, and Sudheendra Kulkarni were granted bail. BJP MP Ashok Argal was granted anticipatory bail in the scam. The Delhi police did not oppose the bail pleas.
Following the announcement of bail, BJP leader Sushma Swaraj tweeted saying, "I am happy S/shri Faggan Singh Kulaste, Mahavir Bhagora and Sudheendra Kulkarni have been directed to be released on bail."
The BJP has alleged that individuals claiming to be from the Congress party paid BJP MPs crores of rupees to abstain from voting before a trust vote in parliament on 22 July 2008. Sudheendra Kulkarni, a former aide of senior BJP leader LK Advani, is accused of having masterminded the scam. On the day of crucial vote, MPs walked into the parliament with wads of notes. Kulkarni has claimed that this was part of a sting operation to expose the UPA government.
The Delhi Police has claimed that the money was allegedly paid to the BJP MPs by former Samajwadi Party MP Amar Singh. Singh was arrested on charges of criminal conspiracy in the case but was granted bail on medical grounds. Singh has denied all charges against him.
The BJP has protested against the arrest of Kulkarni and the BJP MPs, saying whistleblowers were being targeted by the government for exposing the UPA.
Agencies
Watch Video

Fwire
The police made the submission in its status report to the court of metropolitan magistrate.
Fwire
Senior BJP leader LK Advani's former aide Sudheendra Kulkarni, summoned by a Delhi court for his alleged role in the 2008 cash-for-vote scam, today failed to appear before it and pleaded that he be exempted from personal appearance for the day.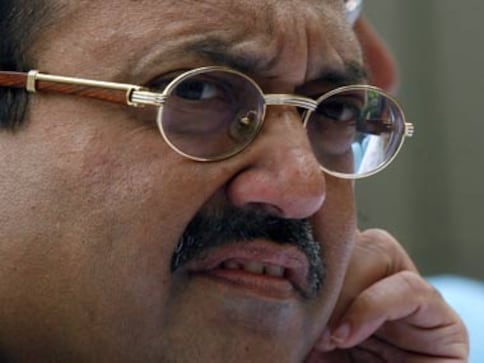 Politics
BJP leader L K Advani's former close aide Sudheendra Kulkarni and two former party MPs - Mahavir Bhagora and Faggan Singh Kulaste - are still in jail in the same case.