Cash-for-votes: Amar Singh to appear in court today
Amar Singh and the others accused will have to appear before the court on Tuesday and seek bail. If the court rejects their applications, then they could all go to jail.
Former Samajwadi leader Amar Singh, who has been chargesheeted in the cash-for-vote scam ,  has a date with a Delhi court on Tuesday after being summoned several times.
Evidence suggests that eleven calls were made to Amar Singh's residence from his close aide Sanjeev Saxena, who has been arrested  on bribery charges in connection with the 2008 parliamentary trust vote. Saxena had claimed that Amar Singh gave him the money to bribe some MPs to abstain during the trust vote in 2008. The chargesheet submitted in the Delhi court names Singh and five others. It also states that Saxena carried Rs 1 crore on 21 July, the morning  before the trust vote to the house of BJP MP Ashok Argal and then made the calls to confirm the delivery of cash.
According to the chargesheet, the Gypsy used by Sanjeev Saxena to deliver the money was registered under a company owned by Amar Singh.
Though the money trail is still be to established, police say the circumstantial evidence suggests that the bribe money was sent by Amar Singh.
Three BJP members—Ashok Argal and former MPs Faggan Singh Khulaste and Mahavir Bhagora— have also been chargesheeted for  soliciting Amar Singh and accepting the bribe money.
Watch video: Evidence gathered suggests that Amar Singh had sent out the bribe money in the cash-for-votes scam.
Politics
Shah hinted that voting for Samajwadi Party and Bahujan Samaj Party will give rise to mafias in the state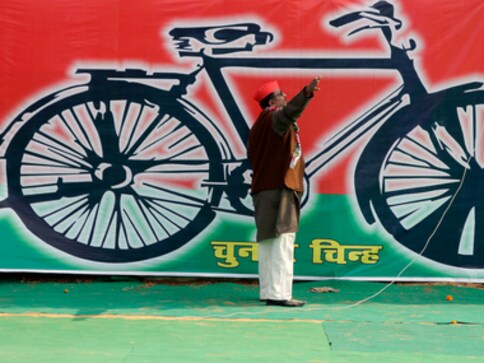 Politics
Reacting to the plea, BJP spokesperson Rakesh Tripathi termed it as desperation on the part of SP chief Akhilesh Yadav, who he claimed was staring at a possible electoral defeat
Politics
The list also includes incumbent MLA Hariom Yadav, a relative of Samajwadi Party patriarch Mulayam Singh Yadav