Congress was client, claims Cambridge Analytica whistle-blower Christopher Wylie; Rahul exposed, says BJP
Christopher Wylie was deposing in front of the British Parliament when he named the Congress party saying he believes they employed the firm for some regional elections in India.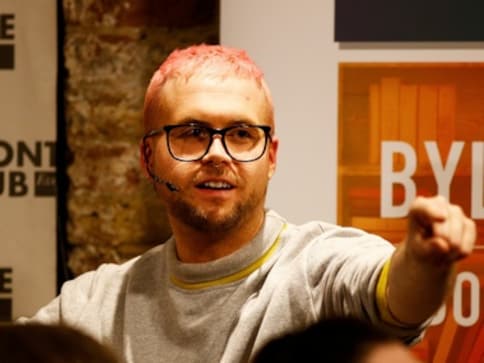 In a fresh twist to the Facebook data leak controversy that has Congress and BJP lock horns since the past week, Cambridge Analytica director and whistle-blower in the case Christopher Wylie has said that Congress party had employed the controversial firm for certain "regional projects".
Wylie was deposing in front of the House of Commons Digital, Culture, Media and Sport Committee of the British Parliament when he named the Congress party saying he believes they employed the firm for some regional elections in India.
"When you look at Facebook's biggest market, India is the top in terms of numbers of users. Obviously, that's a country which is rife with political discord and opportunities for destabilisation," said Labour MP Paul Farrelly, member of the parliamentary committee, during his questioning.
"They (Cambridge Analytica) worked extensively in India. They have an office in India," Wylie responded.
"I believe their client was Congress, but I know that they have done all kinds of projects. I don't remember a national project but I know regionally. India's so big that one state can be as big as Britain. But they do have offices there, they do have staff there," the 28-year-old added, on being probed further.
He offered to provide the committee "documentation" on India, which was welcomed by Farrelly, who said India was a country that did not need any added "tensions".
However, it wasn't clear at the time whether Wylie meant that Congress was Cambridge Analytica's only client in India or if other parties and individuals have also employed the controversial data-mining firm.
During his evidence, Wylie also said that his predecessor, Dan Muresan, Head of Elections at SCL Group, had also been working in India before he died in Kenya under mysterious circumstances. He claimed to have heard stories that Muresan, a Romanian national, may have been poisoned in a hotel room while in the African country.
Paul-Olivier Dehaye, co-founder of PersonalData.IO, a service that helps individuals regain control over their personal data, also giving evidence to the committee, added that he had heard reports that Muresan was being paid by an Indian billionaire who wanted Congress to lose elections.
"So he was pretending to work for one party but actually paid underhand by someone else," said Dehaye. He added that it would be for Indian and Kenyan journalists to get together to investigate the matter further.
Wylie has accused his former employer, Cambridge Analytica, of gathering the details of 50 million users on Facebook through a personality quiz in 2014. He alleges that because 270,000 people took the quiz, the data of some 50 million users, mainly in the US, was harvested without their explicit consent via their friend networks.
Wylie claims the data was sold to Cambridge Analytica, which then used it to psychologically profile people and deliver material in favour of Donald Trump during the 2016 US presidential elections. He also criticised Cambridge Analytica for running campaigns in "struggling democracies", which he called "an example of what modern-day colonialism looks like".
"You have a wealthy company from a developed nation going into an economy or democracy that's still struggling to get its feet on the ground – and taking advantage of that to profit from that," he told MPs. Cambridge Analytica denies any of the data acquired was used as part of the services it provided to the Trump campaign.
Meanwhile, the BJP was quick to latch on to the revelations and said that Wylie's statement has exposed Rahul Gandhi. "The whistle-blower has publicly confirmed that the Congress was indeed their client. Rahul Gandhi had been trying to divert attention. Today, he stands exposed. The Congress and Rahul Gandhi must apologise to the nation," Union minister Ravi Shankar Prasad told reporters on Tuesday night.
This vindicates what the BJP had been been saying from day one, he said.
"Cambridge Analytica is in the dock for data theft and trying to manipulate voters using unlawful means. Congress party needs to apologise to the nation for data theft and trying to manipulate voters. Rahul Gandhi needs to apologise to the nation for trying to subvert India's election process using the Brahmastra of Cambridge Analytica," he said.
Prasad also dismissed the Congress' allegation that the BJP had used the firm's services, calling it a "pack of lies".
The heat of the controversy first reached India on 21 March when Prasad held a presser to accuse Congress of employing the London-based firm. He cited media reports to say that the Congress party was in talks with the firm to influence the 2019 Lok Sabha elections.
"Will Congress party depend upon data manipulation and theft to win votes? Mr. Rahul Gandhi should explain the role of Cambridge Analytica in his social media profile," he had asked.
According to reports, Cambridge Analytica's CEO Alexander Nix had been in talks with several Opposition parties in India to design an electoral strategy for the United Progressive Alliance (UPA) in the upcoming Lok Sabha Elections.
Another report claimed that the company was in talks with both Congress as well as BJP through its India partner Oveleno Business Intelligence Private Limited. Interestingly, OBI's CEO is Amitesh Tyagi, son of Janata Dal (United) leader KC Tyagi, who has previously worked with individual candidates in the Uttar Pradesh elections in 2017 and with JD(U)-BJP to manage booth-level demographic data.  Tyagi's company, however, denies its involvement in any social media work yet. Both BJP and JD(U) have also denied the charges.
The Congress party has, meanwhile, denied all such charges vehemently and counter-attacked by pointing to Prime Minister Narendra Modi's app, NaMo app, which it said had leaked user data to a US firm.
Hi! My name is Narendra Modi. I am India's Prime Minister. When you sign up for my official App, I give all your data to my friends in American companies.

Ps. Thanks mainstream media, you're doing a great job of burying this critical story, as always.https://t.co/IZYzkuH1ZH

— Rahul Gandhi (@RahulGandhi) March 25, 2018
Earlier, Elliot Alderson, a French vigilante hacker had alleged that personal data, including email IDs, photos, gender and names of the users of Modi's mobile app were being sent to a third party domain without their consent.
In an undercover report last week, Cambridge Analytica executives had been caught boasting that they, along with parent company Strategic Communications Laboratories, had worked in more than 200 elections around the world, including India, Nigeria, Kenya, the Czech Republic and Argentina. The recordings were made during a series of meetings at London hotels between November 2017 and January 2018.
With inputs from agencies
also read
Politics
After a thumping victory over the BJP in Karnataka, Congress faces its first challenge: Who will be the chief minister? The party high command is meeting in Delhi as both state chief DK Shivakumar and veteran leader Siddaramaiah are eyeing the top job
World
Meta has started laying off people in its third round of mass layoffs, and fired about 5000 people early this morning. Reports from last week suggested that 6000 people or were to be laid off, so expect more people to get axed by the end of this week
Opinion
With certain electoral acceptance and renewed strategy, the BJP can hold onto the baton of power again in 2024. The local factors and the national-regional coalition is different in every state, and the BJP must work out on this