Cambridge Analytica row: BJP govt manufacturer of fake news, biggest data thieves, says Randeep Surjewala
BJP govt is a manufacturer of fake news and an epitome of post-truth. Their nexus with Cambridge Analytica has been exposed, Randeep Surjewala said.
Responding to the BJP's accusations that the Congress misused the services of data mining company Cambridge Analytica, which has been in the news for allegedly manipulating Facebook and mining personal data without authorisation, the Grand Old Party's spokesperson Randeep Singh Surjewala launched a counter-assault against the saffron party on Thursday.
He said that there are no links between the Congress and the analytics company and added that the BJP's accusations were a way for them to deflect the truth. He said that the Narendra Modi-led dispensation themselves had used the 'stolen data to manipulate elections'.
"The BJP government has now become a manufacturer of fake news and an epitome of post-truth. The BJP-JD(U)-Cambridge Analytica nexus has now been exposed," Surjewala said.
"Hitler had an associate called Goebbels, Modiji has an associate called Ravi Shankar Prasad. BJP government are the biggest data thieves," Surjewala added, as per ANI.
Alleging clear links between the IT ministry and the analytics firm, he challenged Prasad to register an FIR against the Indian arm of the firm.
"Smriti Irani is following Cambridge analytics' on Twitter and Arvind Gupta, CEO of MyGov, has been praising the firm," he alleged.
Citing three news articles which were published between October and November 2017, some of which had claimed the services of Cambridge Analytica as 'Congres party's Brahmastra' against BJP and Prime Minister Narendra Modi, Prasad had alleged that Congress has "used and misused" the services of the company to win the elections.
"There are many suspicious signs available that show that they (Congress) used and misused the services of the company. Congress was involved with Cambridge Analytica in the Gujarat elections," Prasad had alleged.
Surjewala dismissed the claims and the articles as fabricated while calling Prasad 'minister of lies'. He said that the Modi government was running from accountability. "They are not letting Parliament work because they don't want to answer tough questions," he said.
Questioning from where the data leak happened, he also questioned the 'bonhomie between Modi and Facebook CEO Mark Zuckerberg'.
On Thursday, launching a direct attack on Rahul Gandhi in a press conference, Prasad had questioned why the Congress president failed to clarify his party's links with Cambridge Analytics when the articles first appeared last year. "When they are caught, they are saying we have no connections with the company," he said.
Prasad also said that Congress' conspicuous silence on the issue — for four-five months — has raised some serious questions about its leadership's (Rahul's) "ability to govern the country".
The BJP spokesperson had also raised the same issues on Wednesday as well asking Gandhi to explain Cambridge Analytica's role in his social media profile. "Will Congress party depend upon data manipulation and theft to win votes?" he had asked.
Cambridge Analytica is in the eye of a fresh data leak controversy, as reports emerged that the firm had access to millions of Facebook users' personal data, which is used to identify the personalities of American voters and influence their behaviour to help US president Donald Trump win elections.
According to reports, the company's CEO Alexander Nix had been in talks with several Opposition parties in India to design an electoral strategy for the United Progressive Alliance (UPA) in the upcoming Lok Sabha Elections.
Another report claimed that the company was in talks with both Congress as well as BJP through its India partner Oveleno Business Intelligence Private Limited. Interestingly, OBI's CEO is Amitesh Tyagi, son of Janata Dal (United) leader KC Tyagi, who has previously worked with individual candidates in the Uttar Pradesh elections in 2017 and with JD(U)-BJP to manage booth-level demographic data.  The company, however, denies its involvement in any social media work yet.
Polling for the new state Assembly had taken place in two phases on 9 and 14 December, and the results were declared on 18 December. Though BJP had retained power winning 99 seats in the state Assembly election, Congress had surprised everyone by winning 73 seats in Modi's home state.
But despite neck-to-neck campaigning by senior BJP leaders, including the prime minister and a few pre-poll sops, BJP failed to achieve its target of winning 150 seats in the 183-member Assembly.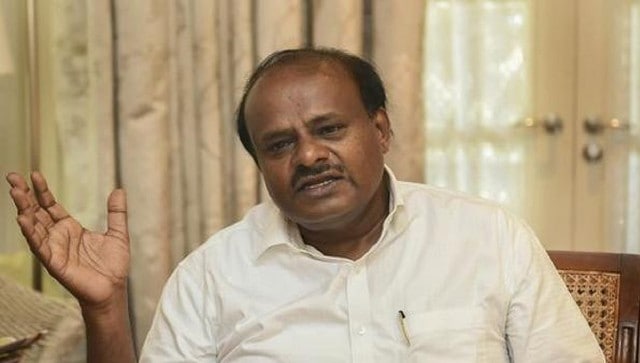 Politics
In his address at his party's 'Chintan Shivir'in Udaipur, Rahul had claimed that regional parties cannot fight the BJP and the RSS as they lack ideology
India
Addressing a tribal rally in Dahod, Gujarat, Congress leader Rahul Gandhi said that the BJP-led government in the state had deprived tribals of their rights
Tech
In a statement, Meta said, 'By making advertiser targeting criteria available for analysis and reporting on ads run about social issues, elections and politics, we hope to help people better understand the practices used to reach potential voters on our technologies'