Call for 'Congress-Mukt Bharat' is far-fetched: Historian Aditya Mukherjee speaks to Firstpost
Thinking that the cause of Congress' decline is Rahul Gandhi alone is foolish. The Congress party needs to be a party of movement rather than ruling.
Congress party off late has witnessed an exodus of some of its regional satraps, who have left the grand old party of India to either join other parties or form a new one. In the recently held assembly elections in five states, Congress won only in one.
Is Congress fading into oblivion? "Narendra Modi's dream of making India 'Congress-Mukt' is far-fetched. But, if the Congress has to revive, survive and get back to its glorious past, it ought to be a party of movement rather than ruling," asserted Aditya Mukherjee, author, historian and professor of Contemporary Indian History, Centre for Historical Studies.
Known as an authority on Congress history, he speaks at length on various issues related to the party's present and future in this interview with Debobrat Ghose of Firstpost.
Excerpts:
Q: On one hand, the Congress party is losing one state after another, on the other, the regional satraps are raising red flag against the Congress high command and leaving the party either to join other parties or float a new one and target the space that was occupied by Congress. Does this mean an end of the grand old party of India?
A: It's true that Congress party has got defeated in many states. But Congress due to its ideological Centre-Left position can't end just like that. Narendra Modi's call for a Congress-Mukt Bharat is a far-fetched dream. Indian state is not a Hindu state. Its civil society and government apparatus are not governed by Hindutva. So, it's not round the corner. In the recent past, those who have left Congress are more like 'rats abandoning a sinking ship.' Some of them who left were bought by the BJP. However, the situation is alarming and Congress needs to genuinely introspect and re-invent itself truly fast.
Q: If it is so, when do you think in Independent India's history was the right time for the Congress to have re-invented itself, instead of waiting until now for the calamity to fall? Shouldn't it have adapted itself to the needs of a changing, new, Independent young India?
A: A lot of discourse has taken place on this subject in the public domain and the media, and it has been a reaction to BJP's propaganda. It'll be absurd to say that Congress didn't revive after Independence. Nehruvian effort to modernize and industrialize a newly-Independent India within the parameters of democracy in true sense was the first experiment of its kind in the world. No country, including the US and the then USSR, had done that.
In 1991, Congress re-invented and took India on the path of economic liberalisation and globalisation. Later, Sonia Gandhi as party president again re-invented the party and the Congress entered the era of coalition politics. But, now it has to again re-invent and revive. A paradigm change is needed in its policy and role.
Q: Do you think the seeds of the party's gradual decline were sown when it changed from a broad-based party to a family party?
A: No, not the way it has been made to believe. Since, 1991 no family member of Nehru-Gandhi family ruled this country. First it was PV Narasimha Rao as prime minister for five years (1991-96) and then Dr Manmohan Singh for 10 years (2004-14). Neither Jawaharlal Nehru became the PM due to family nor was Indira Gandhi chosen by her father for the post. It was only Rajiv Gandhi who was chosen by the Congress to be the PM, only after his mother's assassination. It was only during Indira Gandhi that the party as an organisation got destroyed. She centralised the power in her hands, which was again to safeguard herself, as many party leaders wanted to throw her out. But, this shift has caused a long-term damage to the party.
There are other factors that led to party's decline. Congress failed to project its success. MNREGA, Right to food, Right to work, RTI, etc—all these were pro-people programmes. MNREGA was a success only due to rapid economic growth initiated by the Congress. Another problem with the Congress is that one wing of the party doesn't praise the other wing. All these have weakened the party.
Q: Many splinters tore off from the Congress fold even in the past. Had they stayed on, such as members of the Indian National Congress (Urs), Nationalistic Congress Party (NCP) or Trinamool Congress (TMC), would the fate of the party have been different?
A: It's not with Congress alone. It happened with other parties as well. In fact during national movement, socialist and communist leaders like Jayaprakash Narayan, Harkishan Singh Surjeet, EMS Namboodiripad, etc were originally in Congress. Their leaving the Congress weakened the party. Like when Mamata Banerjee left and formed TMC, it had an adverse impact on Congress. But, as I said, at present those who are leaving Congress are more like 'rats abandoning a sinking ship.'
Q: It's been more than a decade since Rahul Gandhi has been stated to be the next Congress president, eventually by default meaning that he would be the next PM too in case Congress ever comes back to power at the Centre. Do you think this factor along with his personality – who's seen more as a product of dynastic politics and less a go-getter, have miffed many regional heavy-weight leaders and contributed to Congress' decline?
A: Change in waiting can't be for 10 long years! If Rahul Gandhi has to be the party president, it should happen at the earliest, but the Congress is unable to decide on it.
As far as change in leadership is concerned, there has always been the issue between the old Turks (or guards) and the younger ones. Some senior leaders may be upset. As far Rahul's image is concerned (that of Pappu), it's completely a creation of rumour mills, RSS and a section of media. This same set of people, through propaganda turned Manmohan Singh, the once blue-eyed boy of corporate India, who was also hailed as a global leader, into a villain and dumped him. Congress shouldn't allow this to happen. But, Rahul also has to assert himself. When the Congress took big steps or decisions in the form of movement, no follow up happened. It's because the party's organisation is in a very bad shape.
Q: What do you think should be done for the Congress to salvage itself from the cliff of ultimate decline?
A: Thinking that the cause of Congress' decline is Rahul Gandhi alone is foolish. The problem is elsewhere. The Congress party needs to be a party of movement rather than ruling. For revival, it should focus on movement mode. Congress is not fighting ideological battle today. It needs to do something big for the country, which is in a bad shape today. Earlier, people joined the party for movement and to sacrifice for a cause. That's no longer the case. Besides, the party should stop playing soft Hindutva politics (as it'll benefit the BJP), caste and communal politics (which will benefit the SP and BSP).
Whether it's Sonia Gandhi or Rahul Gandhi — they need to take up issues firmly and boldly by leading from the front. Like Delhi Chief Minister Arvind Kejriwal does. At present, they are not doing so, except on certain occasions. The Congress should get as many allies possible on board to create a national alliance.
Q: Mahatma Gandhi wanted to dissolve the Congress party. Given the present situation, do you think it should have been done?
A: Mahatma Gandhi said it immediately after India got Independence. He said, "A party of movement can't be a party of government." The party that was formed for movement, if gets transformed for forming and running government, who would do the movement? Who'll fight for the causes like poverty, Dalit issues, social justice, etc. This part of Gandhi needs to be discussed. The Congress has to be a party of cause; it should fight for a cause or idea dear to people. Like, the RSS-BJP cadre fighting for a cause single-mindedly — Hindutva agenda. It may be a wrong cause, but they are at it doggedly, unlike Congress. Nobody is pushing nationalistic agenda in true sense.
Q: Finally, do you think if Congress gets Priyanka Gandhi Vadra on board, it is going to benefit the party?
A: Personally, I feel Priyanka has a brilliant political instinct and her entry may help the party. But, it won't solve the problem and can't take the party out of crisis. The 100-year long struggle of national leaders is at stake. There are bigger things at stake than doing experiments. No quick-fix solution will be of help. Congress party needs to focus differently to its problems and growing crisis within the organisation and address it.
Politics
Basirhat Dakshin recorded a voter turnout of 86.81 percent in the 2016 election, when 2,16,862 voters exercised their franchise.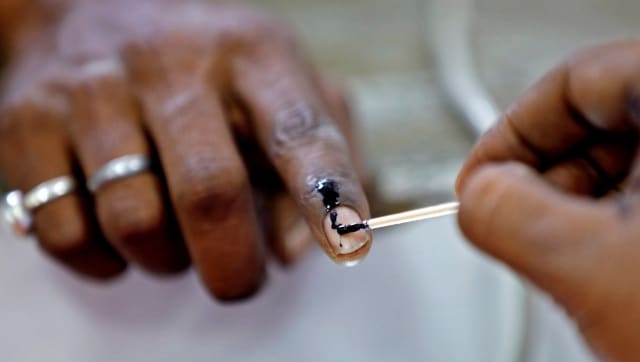 Politics
Basirhat Uttar Assembly constituency will go to the polls on 17 April, during the fifth phase of the 2021 Assembly election.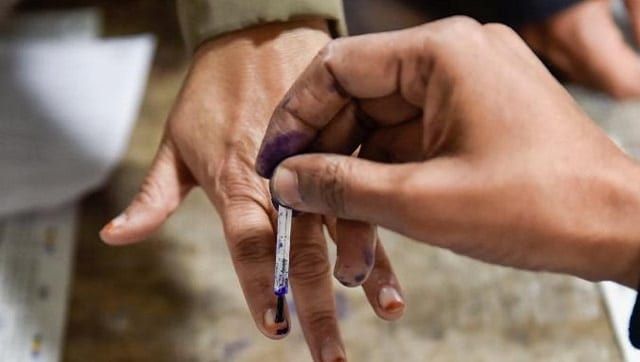 India
South West Garo Hills district recorded the highest voter turnout at 76.34 percent, followed by South Garo Hills district at 73.08 percent