Cabinet gives nod to consumer protection bill, will likely be tabled during Winter Session of Parliament
The Cabinet on Wednesday approved the introduction of Consumer Protection Bill, 2017 during its winter session of Parliament
The Cabinet on Wednesday approved the introduction of Consumer Protection Bill, 2017, ANI reported.
Cabinet approves introduction of Consumer Protection Bill, 2017 and withdrawal of Consumer Protection Bill, 2015; to enlarge scope of the existing Consumer Protection Act and make it more effective and purposeful.
— ANI (@ANI) December 20, 2017
The bill is likely to be introduced during the Winter Session of Parliament, Zee News reported.
The new law, which is set to replace Consumer Protection Act, 1986, enforces consumer rights and provides a mechanism for redressal of complaints regarding defect in goods and deficiency in services. It will also incorporate the revised 2015 United Nations guidelines on consumer protection.
The Bill was originally drafted in 2015 and tabled in the Lok Sabha last year, was subsequently sent to the Standing Committee on Food and Consumer Affairs, Zee News reported.
According to a report in The Times of India, manufacturing, storing, sale or import of products containing adulterants which could cause injury or even death, will be a non-bailable offence attracting a fine of Rs 10 lakh, along with a jail term between one year and life.
The manufacture or service provider will face two to five years imprisonment, and a fine of Rs 10-50 lakh for making false or misleading advertisements, The Free Press Journal reported.
Also, the consumer can now lodge a complaint from anywhere in the country, unlike the existing law under which a consumer had to register the complaint at the same place from where the product was purchased, The Hindu reported.
Even airlines could face liability action in case the flight gets cancelled at last minute, the report further added.
Pitching for such a law, Prime Minister Narendra Modi earlier said, "Stringent provisions are proposed against misleading advertisements. A Central Consumer Protection Authority with executive powers will be constituted for quick remedial action."
"Protection of consumer interests is a priority of the government. This is also reflected in our resolution of the New India. Moving beyond consumer protection, New India will have best consumer practices and consumer prosperity," Modi said.
With inputs from PTI
Find latest and upcoming tech gadgets online on Tech2 Gadgets. Get technology news, gadgets reviews & ratings. Popular gadgets including laptop, tablet and mobile specifications, features, prices, comparison.
India
A trust member also said that soil from various pilgrimages and water from sacred rivers will be used during the bhoomi pujan on 5 August
India
Instead of constructive criticism of a responsible Opposition, the Congress party has sided with and fanned the most radical elements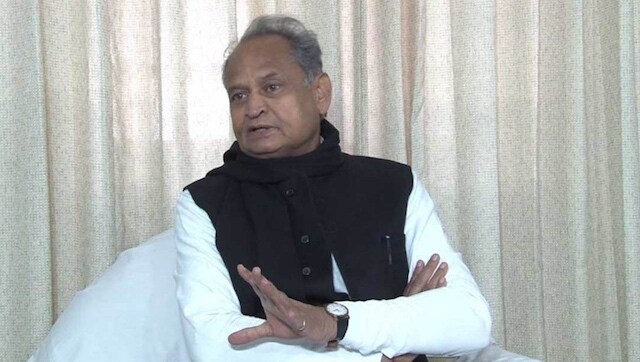 Politics
In the letter written on Sunday, the chief minister accused Shekhawat and other BJP leaders of being involved in a "conspiracy" to bring down the Congress-led govt in the state