Bypolls: Ruling parties hold sway; BJP, TMC both say victory vindication of stand on demonetisation
Union Minister Ananth Kumar and Sonowal said the BJP's win in the bypolls showed that people have endorsed the government's decision against black money
New Delhi: BJP and Trinamool Congress shared the honours by winning two Lok Sabha seats each, claiming it was a vindication of their stand on demonetisation, as ruling parties in six states and Puducherry held sway in byelections, retaining most of the 10 Assembly seats up for grabs.
In the Assembly bypolls held on 19 November, results of which were declared today, BJP and AIADMK won three seats each, CPM got two while Congress and Trinamool bagged one each.
BJP won the Lakhimpur Lok Sabha seat in Assam, vacated by Chief Minister Sarbananda Sonowal, by a margin of 1,90,219 votes and Shahdol Lok Sabha seat in Madhya Pradesh, both ruled by the party.
Trinamool Congress swept Tamluk and Coochbehar Lok Sabha constituencies in West Bengal by a whopping margin of over 4.9 lakh votes, almost doubling the gap from 2014 polls.
Trinamool also won the Monteswar assembly seat with candidates of CPM, Congress and BJP losing their deposits.
In Madhya Pradesh, BJP's victory margin in Shahdol Lok Sabha came down to 60,000 from 2,41,301 in the 2014 general elections. It bagged the Nepanagar Assembly seat, where it increased its winning margin to 42,198 votes as against 22,178.
In Tamil Nadu, AIADMK, whose supremo Jayalalithaa is hospitalised for two months, retained Thanjavur and Thirupparankundram Assembly seats and wrested Aravakkurichi seat from DMK by margins ranging from 20,000 votes to 42,000.
The ruling CPI(M) in Tripura wrested Barjala (SC) seat from Congress and retained Khowai.
Senior Congress leader and Puducherry Chief Minister V Narayanasamy won the bypoll to Nellithope Assembly seat defeating AIADMK's Om Sakthi Segar by a margin of 11,144 votes.
North East Democratic Alliance (NEDA) candidate Dasanglu Pul of BJP won Hayuliang assembly by-poll in Arunachal Pradesh defeating her lone rival Yompi Kri, an independent candidate, by 942 votes.
Pul is the youngest of the three wives of former chief minister Kalikho Pul. The bypoll was necessitated by his suicide.
Union Minister Ananth Kumar and Sonowal said the BJP's win in the bypolls showed that people have endorsed the government's decision against black money and corruption.
"BJP's victory in by-polls is a clear indication that people are fully supporting the decision to demonetise Rs 1,000 and Rs 500 notes. It is people's mandate for the Prime Minister's decision of demonetisation," Sonowal told reporters.
West Bengal Chief Minister and TMC supremo Mamata Banerjee, however, termed the byelection result as a mandate against the Centre's decision of demonetisation.
"The by-election result is a befitting reply against the anti-people demonetisation by the Centre. It's a people's revolt, rather a mass revolt against the Centre. BJP should take lessons from this mandate," she told newsmen in Kolkata before leaving for New Delhi to join the protest by the Opposition.
India
TMC supremo Mamata Banerjee has to win this by-poll to retain her chief minister's post. The bypolls are on 30 September while votes will be counted on 3 October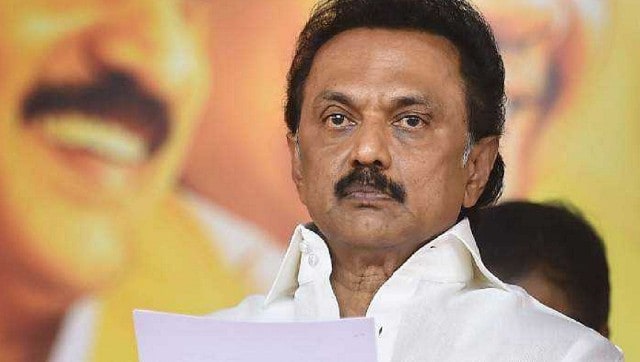 India
The resolution moved by Chief Minister MK Stalin said the CAA passed by the Parliament in 2019 'is not in tune with the secular principles laid down in our Constitution and also not conducive to the communal harmony that prevails in India'
Politics
Tibrewal, a lawyer by profession, is one of the petitioners in the post-poll violence cases against the TMC government in the Calcutta High Court.