Bypoll wins: Karnataka CM Siddaramaiah should keep his promises to voters before state election
With the Congress winning both the Nanjangud and Gundulpet bypolls, the Karnataka Chief Minister Siddaramaiah is obviously on a high. The CM will now be looking at the bypoll results as a pre-cursor to the 2018 Assembly elections, expected to be held exactly a year from now.
With the Congress winning both the Nanjangud and Gundulpet bypolls, the Karnataka Chief Minister Siddaramaiah is obviously on a high. The CM will now be looking at the bypoll results as a pre-cursor to the 2018 Assembly elections, expected to be held exactly a year from now.
But, before he gets into a celebration mode, the CM needs to remember, that he made several pre-poll budgetary announcements in March, which he has to get busy implementing inside a year. Some of these promises were for Bengaluru, as the chief minister made all out efforts to shake his anti-urban image to woo Bengaluru's voters. Siddaramaiah even told corporators and officials this week, to 'make Bengaluru a smart city and not a smart thoti (garbage bin)'. He asked them to utilise all their grants and get cracking on implementing all projects by December.
But, how feasible is this? How much can the government hope to achieve by December, especially as many of the issues it needs to tackle have been festering for several years?
Consider the budgetary promise to address the city's traffic chaos: More Bangalore Metropolitan Transport Corporation (BMTC) buses; 12 high traffic density corridors; 200-kilometre footpaths; skywalks for pedestrians; topping of 43 major roads; and upgradation of 25 interconnected roads in the Central Business District (CBD) under TenderSure projects.
With most of the media houses located in the CBD, upgradation of roads in this area is going on at a feverish pace. MG Road has been dug up, so has Church street – now, it's another matter, that the road repairs are only adding to traffic woes.
Meanwhile, BMTC is also all set to add some 1000 non-AC buses by May adding to its fleet of 6200 buses, while it also phases out some 500 old buses. It will also go cashless in the AC Volvo buses, by introducing a smart card facility on a pilot basis. These announcements came on Thursday. The corporation also rationalised the tariff which will come into effect almost immediately, to help passengers find change easily for short routes – by reducing from Rs 12 to Rs 10 in non-AC buses and from Rs15 to Rs 10 in the AC buses, while adding Rs 1 for longer routes.
But, as for all the other road projects promised, how many will get done in time for the polls, we will have to wait and see.
The chief minister also announced a water supply project for 110 villages around Bengaluru at the cost of Rs 1,886 crore and free 10,000-litre drinking water to slums. The ground reality is that there has been no water supply in several pockets of the city for more than two weeks and no drinking water either. Most apartments blocks are now paying Rs 800 for a tanker of water.
A severe drought in the state has only worsened the water situation for Bengaluru, with the two main reservoirs, Krishnaraja Sagar (KRS) and Kabini nearing dead storage of 4.4 tmc ft and with only 20 percent water left in nine of Karnataka's 12 dams. Water supply from the Cauvery basin has already dropped to once in three days. With the continuing water crisis, the government is even thinking of rationing water to Bengaluru. However, the Bangalore Water Supply and Sewerage Board (BWSSB) plans to drill more borewells in the city and increase the number of water tankers.
It's obvious how serious the water crisis is, when news reports on Thursday spoke about Maharashtra releasing water from the Koyna dam in Satara district to Karnataka, in return for 2.5 TMC water from the Almatti dam for Solapur and others parts of Maharashtra. This doesn't mean Karnataka's water woes with its other neighbour, Tamil Nadu is behind it. Karnataka has not released water to Tamil Nadu since October 2016. On Thursday, Tamil Nadu politicians even accused Karnataka of redirecting Cauvery water as it had not reached Hogenakkal falls.
Siddaramaiah has spent much of his tenure fighting water battles with Tamil Nadu. Will he now be able to weather the water crisis in Bengaluru and other parts of the state, even as he deflects another crisis with Tamil Nadu before the elections in 2018?
Another budgetary promise of the Karnataka government was to clean up all the polluted lakes. But on Wednesday, the National Green Tribunal (NGT) pulled up the Karnataka government for not stopping the discharge of untreated sewage into the Bellandur lake. NGT also pulled up the Karnataka Lake Development Authority's inability to ensure the cleanliness of the lake. Bellandur lake has been much in the news for frequently frothing up and also for catching fire recently.
When nothing has been done all these years to clean up the lakes, will the government agencies be able to clean up all the lakes on a war footing by December?
Add to the woes of urban living, is the hike in power tariff by 8 percent, which was announced a couple of days ago. The average tariff increase is now 48 paise per unit, ranging from 15 paise to 50 paise per unit, for all categories. The government justified the hike, stating that after the breakdown of the Sharavathi Hydro Power Station last year, low-cost hydro-electric power was no longer available and the Escoms had to go for thermal power, which came with higher fuel costs.
The reason for the hike in power tariff is not far to seek. The Escoms would need to buy thermal power, for we all know, there's no water in the reservoirs for the hydel power plants to function effectively. Now, we have to see whether the government would be able to avoid load shedding in the city, as the summer advances into May.
Among other announcements for the urban voter was the Indira Canteens, in line with the Amma canteens in Tamil Nadu. The Indira canteens will offer affordable food in all 198 wards of the Bruhat Bengaluru Mahanagara Palike (BBMP), with breakfast at Rs 5, and lunch and dinner at Rs 10 for each meal. This experiment, to be test marketed in Bengaluru first, will target the 15 to 20 lakh floating population with affordable food. But, does the floating population have votes in Bengaluru, or for that matter, in the state?
With only one more year to go, in reality, eight months, as the state will get into election mode from January 2018, Siddaramaiah has much on his plate.
Obviously, he will go for low hanging fruits, which can be quickly implemented. One of them is the budgetary promise to slash movie ticket prices to Rs 200 in multiplexes. He told media persons on Wednesday, that this would come into effect from May. Movies buffs had demanded the capping of ticket prices, similar to Tamil Nadu's cap of movie tickets at Rs 120. In 2016, moviegoers had even launched an online petition to the chief minister with nearly 50,000 signatures.
But, come to think of it, who actually goes to the multiplexes? It's not the urban poor – nor will they start online petitions. It's the IT savvy guys who start petitions and those who go to multiplexes are people like you and me.
And, it's a sad comment on our society, that we would rather save money on our entertainment than worry about our basic living needs. And, it's an even sadder comment that many of these multiplex regulars don't even bother to vote.
Add to the cheer, the government removing the VAT applied on liquor including beer, fenny, liqueur and wine from 1 April, 2017.
So, don't worry folks if we don't have water in our taps, we can drink wine instead. And, if and when load shedding starts as the summer advances, we can beat the heat, by going to the movies paying only Rs 200 a ticket and sitting in an air-conditioned multiplex. For, after all, we are a movie crazy nation, and if we can watch movies cheap and live a life of escapism — we can avoid facing the reality of the abysmal living conditions in Bengaluru, right?
World
Since the start of the year, with the South American country facing heat wave after heat wave, fires have destroyed more than 100,000 hectares in Corrientes, according to the INTA agricultural technology institute
World
At least 18,000 people are forecast to die in the first six months of this year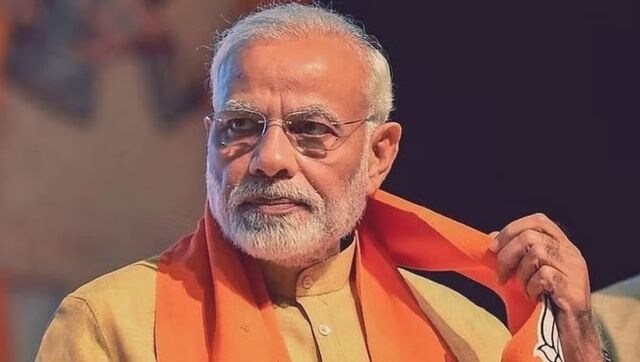 India
Prime Minister Narendra Modi on Sunday said that before 2014 the Congress government at the Centre had no stone unturned to ruin life of poor people