#ByeByeSmriti: Twitter has last laugh as Smriti Irani gets sidelined
Considering how everyone loved to hate the Smriti Irani's controversial decisions, Twitterati had a field day with her shift to the textile portfolio
Smriti Irani was shifted from the key HRD ministry to the Textiles portfolio and replaced by Cabinet minister Prakash Javadekar after the cabinet reshuffle of the Union Council of Ministers. Considering how everyone loved to hate the Irani and her controversial decisions, the Twitterati had a field day with this announcement.
Whether it was the amusing portfolio option, the 'dear' fiasco and the aunty outrage, no slur was spared. Social media denizens took this opportunity to take a few jabs at Javadekar as well. Some even dismissed the whole cabinet expansion as a vote-garnering exercise.
The conversations also included the much-discussed JNU row and the suicide of Rohith Vemula controversy. Many tweets also claimed that the BJP was saving face by moving Smriti to this less significant portfolio.
Smriti also received some support from a minority of the social media populace, with many stating that there is potential in the textiles portfolio and that she could even be a key face in BJP's UP campaign. Whether Smriti was affected by this announcement or not remains to be seen, but she promptly deleted her HRD minister tag from Facebook and Twitter nonetheless.
Here's the best of all the social media reactions to the reshuffle:
संघी हाफ पैंट को full करना है
Dearमाँ के पास HRD न है तो क्या,कपड़ा मंत्रालय तो है
संघी नमक खाया है,जहाँ रहेगी वहीं अदा करेगी।#ByeByeSmriti

— Kanhaiya Kumar (@kanhaiyajnusu) July 6, 2016
A bright Future of textile industry With #स्मृति aunty#ByeByeSmriti pic.twitter.com/En0ZDcT2XT — raman_ਸਿੰਘ (@2raman) July 6, 2016
Is it really #ByeByeSmriti? I don't think so..India has high stakes in the Textile sector. pic.twitter.com/TlRm0z3ji7 — Tele Mohan (@Mohaniya88) July 6, 2016
Chetan Chauhan is the new NIFT Chairman & #ByeByeSmriti is now textile minister! This will SERIOUSLY be fun!! — Radhika Khera (@Radhika_Khera) July 6, 2016
They either wanted to put her off controversies or Put TEXTile ministry into controversies.Her TEXTing cud still b trolled #ByeByeSmriti

— Sakshi Joshi (@sakshijoshi85) July 6, 2016
#JusticeForRohith is still awaited. #CabinetReshuffle is not punishment. #ByeByeSmrity n Dattatreya should be from cabinet to jail#Azadi — Kanhaiya Kumar (@kanhaiyajnusu) July 6, 2016
Taking HRD #SmritiIrani is the victory sIGN of #kanhaiyakumar and #JNU and all other ppl and institu. Which she targeted ! #ByeByeSmriti

— ☕ Tea Freak ☕ (@BhopaliChai) July 6, 2016
Round 1 goes to JNU #ByeByeSmriti — Nirbhaya's India (@NirbhayasIndia) July 6, 2016
Don't think @smritiirani has been 'demoted'. She could be key face in BJP UP campaign. So watch this space!

— Rajdeep Sardesai (@sardesairajdeep) July 5, 2016
new Textile Minister first saree design in BJP #UddGayiSmriti #ByeByeSmriti pic.twitter.com/Drg7EyLkid — manish sharma (@manusharma0145) July 5, 2016
Maximum government. Minimum governance. #ByeByeSmriti

— lindsay pereira (@lindsaypereira) July 6, 2016
As a token advance of action the textile industry minister- Smriti Irani banned the song "🎼Choli ke peeche kya hei🎵.... 🎶 #ByeByeSmriti — TeXTile Dhamaka (@iCongwala) July 5, 2016
In Hindsight, Smriti Irani shouldn't have said 'Judge me by my Work'. Her boss just did

— Joy (@Joydas) July 5, 2016
The next generation will be now much relaxed that their future isn't as bleak #ByeByeSmriti — Youth Congress (@IYC) July 6, 2016
From Text Books to TextTiles. From Students Union Protests to Trade Union Protests. The battle ground has shifted!#ByeByeSmriti

— Navin Khaitan (@navinkhaitan) July 5, 2016
Dear aunty-national has been judged and hence shunted out to spinning ministry. #ByeByeSmriti — Shariqul Bari (@ShariqulBari) July 5, 2016
Among all this I am thinking whether the official mail informing her about the removal will have Dear Smriti or just Smriti #ByeByeSmriti

— Piyush (@LazyLekhak) July 5, 2016
.@smritiirani has left the Ministry with so low benchmark that whatever @PrakashJavdekar do will be appreciated.#ModiCabinet#ByeByeSmriti — Syed Maqbool (@maqbool_sm) July 5, 2016
#Modi's shocking #Eid gift to the nation....#ByeByeSmriti

— Salman Zafar (@salmanzafar1979) July 6, 2016
Find latest and upcoming tech gadgets online on Tech2 Gadgets. Get technology news, gadgets reviews & ratings. Popular gadgets including laptop, tablet and mobile specifications, features, prices, comparison.
India
Addressing the G20 side event on 'Safeguarding the Planet', Modi said India is not only meeting its Paris Agreement targets, but also exceeding them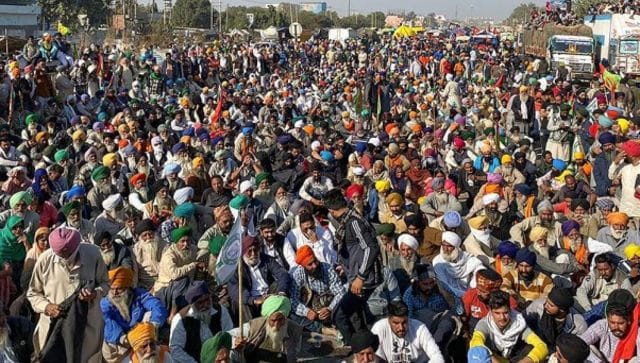 India
The Ministry of Agriculture said that meeting with farmer leaders that had been originally scheduled for 3 December had been advanced to 1 December in view of 'the cold and COVID-19'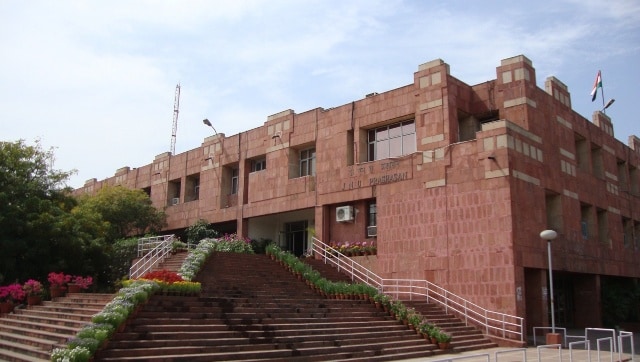 India
JNU admission 2020 | Those who have qualified the entrance exam will be called for counselling which will be conducted by the respective departments of JNU