By reviving 'Jungle Raj', BJP exposes Nitish's biggest weakness — Lalu
JD(U) leader Nitish Kumar invoked the fear of "Jungle Raj" in all 10 elections—six Lok Sabha and four assembly elections—that he contested since he parted ways with the RJD since 1996 and it has yielded spectacular results.
Patna: Lalu Prasad may have lost his political relevance over the years but his "Jungle Raj"—a euphemism used to describe 15-year rule of the RJD in Bihar from 1990 to 2005 that was marked by the poor law and order situation and alleged mis-governance— remains a tool for his rivals to target him with.
JD(U) leader Nitish Kumar invoked the fear of "Jungle Raj" in all 10 elections—six Lok Sabha and four assembly elections—that he contested since he parted ways with the RJD since 1996 and it has yielded spectacular results. Even during the 2010 assembly polls, he constantly reminded the voters about the ghost of 'Jungle Raj'.
"Un 15 salon ko yaad karke hi logo ka kaleja kanp jata hain" (people shudder at the mere thought of 15 years of RJD regime), "Pehle log shaam hote hi gharon me kaid ho jaate the; ab raat ke 12 baje bhi ladkiyan ice-cream khane nikalti hain (earlier people would lock themselves up in their homes after sunset but now even girls are go out of their homes to eat ice-cream at midnight) and "Ab lathi mein tel pilane ka nahi, balki kalam mein syahi dalne ka samay hai (Applying oil on lathi will not help anymore; now the time has come to pour ink inside the pen)," were how Nitish had described the previous RJD regime and the actions of the its chief all through the last assembly election. The result was on expected lines — Lalu was dumped by the voters as the RJD fell far short of the number of seats required to get the status of the main opposition party in the Bihar assembly.
But two years after the NDA breakup, the ghost of 'Jungle Raj' has now come to haunt Nitish. The BJP, who's campaign is being headed by by Prime Minister Narendra Modi, now raises the issue of Jungle Raj at his party rallies being held in Bihar ahead of polls and this has unnerved Nitish more than Lalu. So why does Modi keep harping on an old issue when he as a country's Prime Minister has many other important things to say?
Observers say Modi is raising the issue as part of the party's strategy since the issue of 'Jungle Raj' still has the potential to change a government in the caste-ridden state.
"He began his campaign by launching a frontal attack on Nitish and questioning his DNA but soon realised it will not serve the purpose. At least, there is no serious corruption or criminal charges against Nitish and also he is credited with launching many development projects in Bihar. So for Modi, it would perhaps work more if he goes on hitting the man (Lalu) with whom he (Nitish) has entered an alliance but yet does not want to share space with him in posters and at public meetings," a political expert said on condition of anonymity.
By raising the issue, Modi in fact want to kill three birds with one stone. First, to expose the hypocrisy of Nitish and publicise him as the sort of politician who wouldn't mind joining hands with the protagonists of 'Jungle Raj' against whom he had fought to  come to power. Modi now appears to be saying that Nitish's sole objective is to somehow cling to power.
Secondly, Modi is also trying to remind the masses of the proverbial "terror rule" during the RJD regime when kidnappings for ransom had become a thriving industry in the state, caste massacres were the order of the day and governance was the worst casualty as a deadly nexus between criminals and politicians brought all kinds of development works to a standstill. The people of Bihar have experienced this and according to Modi, they would prefer to not go back to an era that has been described as a "dark chapter" in Bihar's history. The BJP believes that playing this up will ultimately deter masses from supporting the Lalu-Nitish alliance.
Thirdly, Modi appears to be aiming to create a divide in the vast OBC category of voters through his 'Jungle Raj' remarks. Both Lalu and Nitish come from backward communities. It's also a fact that they have support bases among the backward castes but the problem with them is that entire OBC voters don't like to see them together, given the long-standing  caste rivalries. It's a known fact that there is a bitter caste rivalry between Yadavs and Kurmis, the communities that support Lalu and Nitish respectively, and they don't see eye-to-eye. Yadavs account for some 16 percent of state's total population whereas the Kurmis' vote share is roughly about four percent. However, the latter managed to get to stay in for a decade with the help of upper castes, EBCs (extremely backward castes) and Mahadalits (the poorest of the poor among Dalits, that comprise of 21 sub-castes).

It was the Kurmis who first revolted against the Lalu government in 1994 and lent their support to the NDA in their 'oust-Lalu campaign'. Yadavs blame Nitish for their misfortune and say they (Yadavs) have been widely blamed by the ruling caste (Kurmis) as a community responsible for bringing 'Jungle Raj' to Bihar. The deep divide is yet to be bridged even after an alliance between the RJD and JD(U) as Nitish has kept his distance from Lalu by not sharing space with the former chief minister in election posters and launching his 'Har Ghar Dastak' campaign on his own without taking the RJD chief in to confidence. Earlier, Nitish unilaterally declared himself as the chief ministerial candidate of the grand alliance and then seemed to liken Lalu to a "snake" and himself to a sandalwood tree.
Given this history, the BJP is now trying to create differences between the two over the issue of 'Jungle Raj', since Nitish does not want to be bracketed with a "tainted" person who has been convicted and sentenced to a five-year jail term in the fodder scam, but is presently out on bail. Also with Lalu by his side, the issues of law and order, corruption and governance are immediately dismissed.
Clearly, Lalu is Nitish's biggest weakness and yet the Bihar chief minister can't dump him since the assembly elections are around the corner. In any case, Nitish is the clear loser now. If he dumps Lalu he instantly loses the support of the Yadav voters but if he stays with him, it revives the fear of a time most would prefer to forget.
Find latest and upcoming tech gadgets online on Tech2 Gadgets. Get technology news, gadgets reviews & ratings. Popular gadgets including laptop, tablet and mobile specifications, features, prices, comparison.
India
'Both her eyes were damaged, but it is yet to be ascertained whether she has completely lost her eyesight,' doctors attending to the girl in Madhubani Sadar Hospital said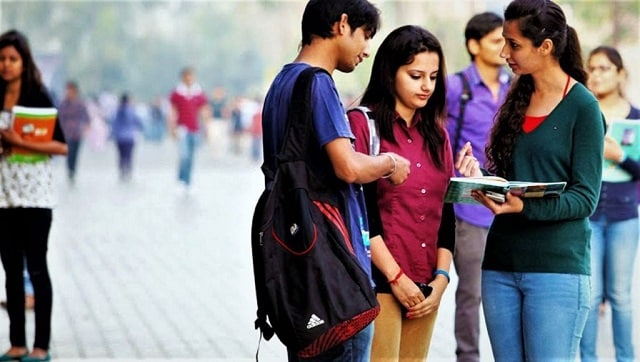 India
BCECE counselling 2020 process will commence from 8 January. The schedule has been released by the Bihar Combined Entrance Competitive Examination Board on its official website - bceceboard.bihar.gov.in.
First Cricket News
By virtue of this win, Haryana are atop the standings in Group E with 12 points from three wins, while Delhi are placed third with eight points.