By-elections 2018: 4 Lok Sabha, 10 Assembly seats go for polls today; all you need to know about parties, candidates in fray
Days after the Karnataka Assembly election, BJP, and Congress will test their mettle against each other and other national and regional parties with by-elections in 10 Assembly and four Lok Sabha seats across 10 states taking place today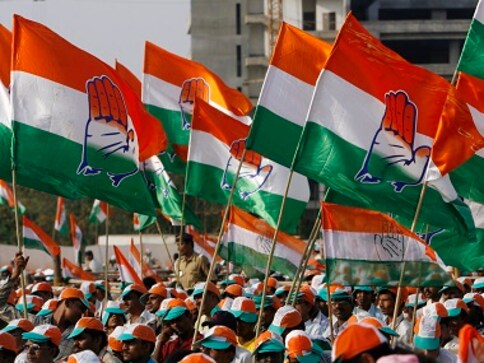 Editor's note: This article was originally published on 22 May. It has been republished as by-elections to four Lok Sabha and 10 Assembly seats are scheduled to take place today. Voting is also set to take place today in the Rajarajeshwari Nagar Assembly seat, which was postponed after recovery of 10,000 voter ID cards.
Even before the furore over the Karnataka Assembly election results can die down, the Bharatiya Janata Party (BJP) and Congress will get another chance to test their mettle against each other and other national and regional parties. By-elections to 10 Assembly constituencies and four Lok Sabha seats across 10 states are scheduled to take place on 28 May.
The Lok Sabha seats which will go for polls include Kairana in Uttar Pradesh, Palghar, and Bhandara-Gondiya in Maharashtra and the sole parliamentary constituency in Nagaland. There will also be Assembly by-elections taking place in Noorpur (Uttar Pradesh), Shahkot (Punjab), Jokihat (Bihar), Gomia and Silli (Jharkhand), Chengannur (Kerala), Palus Kadegaon (Maharashtra), Ampati (Meghalaya), Tharali (Uttarakhand) and Maheshtala (West Bengal).
Counting for all the seats will take place on 31 May.
After the Karnataka fiasco, which saw the BJP emerge the single largest party, but still fall short of an absolute majority, the party will be looking at the upcoming by-elections to reassert its position in the run-up to the next Lok Sabha elections in 2019.
Kairana and Noorpur by-elections
Of particular significance will be by-elections to the Kairana Lok Sabha seat and the Noorpur Assembly seat, especially because the BJP had lost two prestigious Lok Sabha by-elections in Uttar Pradesh in March.
With the Bahujan Samaj Party and Samajwadi Party joining hands, the BJP had to suffer defeats at Gorakhpur and Phulpur constituencies. They were both saffron bastions earlier, Gorakhpur being earlier represented by Chief Minister Yogi Adityanath and Phulpur by Deputy Chief Minister Keshav Prasad Maurya.
The success of Samajwadi Party candidates in both Gorakhpur and Phulpur came as a boost for efforts by Opposition parties to forge a common understanding against the BJP in the run-up to the 2019 Lok Sabha polls.
The contest in Kairana will be watched with considerable interest also because BJP is fielding Mriganka Singh, daughter of the sitting MP Hukum Singh whose death necessitated the by-election. Mriganka had unsuccessfully contested Uttar Pradesh Assembly polls in 2017 from Kairana where she was defeated by Nahid Hasan, son of former MP, the late Munawar Hasan, by over 21,000 votes.
Former MP Tabassum Hasan is the joint candidate put forth by the Opposition in Kairana. She will be contesting on a Rashtriya Lok Dal (RLD) ticket. The Samajwadi Party and Ajit Singh's RLD have thrashed out a formula to combine traditional arch-rivals — Jats and Muslims — to oust the BJP. BSP and the Congress are not contesting the polls and are likely to extend their support to the Opposition candidate.
Meanwhile, in Noorpur, the main contest is likely to be between BJP's Avnish Singh and Samajwadi Party's Naim Ul-Hasan. The BSP is again not fielding a candidate. Also in the fray are Lok Dal's Gohar Iqbal, Rashtriya Janhit Sangharsh Party's Zaheer Alam, Bharatiya Momin Front's Maya, Uttar Pradesh Republican Party's Ram Ratan, and four Independent candidates.
Bypolls to the Noorpur Assembly seat was necessitated due to the death of sitting BJP MLA Lokendra Singh Chauhan in a road accident in February.
Maharashtra by-elections
Like Kairana, the Bhandara-Gondiya and Palghar Lok Sabha seats are also going to be a prestige battle for BJP, as these seats were previously being held by the BJP.
By-election to Bhandara-Gondiya Lok Sabha seat was necessitated when in early December 2017, sitting member Nana Patole quit the BJP and the Lok Sabha seat to join the Congress, while the Palghar seat in north Konkan fell vacant after sitting BJP MP Chintaman Vanga died on 30 January following a heart attack.
BJP has already received a jolt in Palghar with the Vanga family exiting BJP and joining its bitter ally Shiv Sena.
The BJP and Sena, who are allies in the state and central governments, have refused to form any pre-poll alliance for the by-elections. Sena has fielded the late BJP MP's son Srinivas Chintaman Vanga from the seat. According to IANS, the Vanga family is miffed with BJP's leadership, including Chief Minister Devendra Fadnavis, for ignoring them after the former MP's death.
Shrinivas is up against BJP's Gavit Rajendra Dhedya and Congress' Damodar Barku Shingada.
However, Congress and Shiv Sena are both not contesting the Bhandara-Gondiya Lok Sabha seat where the main fight is between Hemant Patle of the BJP and Madhukar Kukde of the NCP. There are also eight Independents and one candidate each from Bharipa Bahujan Mahasangh, Bahujan Republican Socialist Party, Baliraja Party, Bahujan Mukti Party, Akhil Bharatiya Manavta Paksha, Ambedkarite Party of India, Gondvana Gantantra Party and Vidarbha Maza Party.
Interestingly, Congress is likely to win the by-election in Palus-Kadegaon Assembly seat uncontested, with Election Commission showing Congress candidate Kadam Vishwajeet Patangrao as the lone candidate. Candidates from other parties, including the BJP's candidate, had their nomination either rejected or withdrawn.
Nagaland
The by-election to the sole parliamentary seat in Nagaland will be a straight contest between Tokheho Yepthomi of the ruling Nationalist Democratic Progressive Party (NDPP) and C Apok Jamir of the Naga People's Front (NPF). The by-election was necessitated after NDPP's Neiphiu Rio resigned to take on the role of Nagaland chief minister in March this year as part of the People's Democratic Alliance government.
The Election Commission said Electronic Voting Machines (EVMs) and VVPATs will be deployed in the by-elections at all polling stations.
Other Assembly polls

Apart from Noorpur in Uttar Pradesh and Palus-Kadegaon in Maharashtra, eight other Assembly seats across seven states will be going for polls.
Meghalaya: Among them include the Ampat Assembly constituency in Meghalaya, which former chief minister Mukul Sangma had won in March. Sangma had contested and won two seats — Ampati and Songsak — and decided to retain the latter.
On Friday, Chief Minister Conrad Sangma said that he has full faith in the people of Ampati constituency, that they will help his party defeat the Congress. "We have faith in the people of Ampati, that this time people will vote for change," he had said.
There are only three candidates in fray in Ampati including NPP's Clement G Momin, Congress' Miani D Shira, and Independent candidate Subhankar Koch.
Jharkhand: Two Assembly constituencies — Sillia and Gomia — will witness polling in Jharkhand. There are 23 candidates in fray in the two Assembly constituencies with alliance partners AJSU and BJP locking horns in Gomia. The seat will see BJP's Madhav Lal Singh up against AJSU's Lambodar Mahto and JMM's Umesh Kumar Mahto. The other candidates in the fray include Umesh Kumar Mahto from JMM, Juli Devi from Lok Jan Vikas Morcha, Deo Narayan Murmu from Jharkhand Disom Party, MD Sultan from Rashtriya Lok Samta Party and six Independent candidates.
In Silli, however, only AJSU has filled its candidate Sudesh Kumar Mahto against RJD's Jyoti Prasad. The other contestants include Jan Adhikar Party (Loktantrik) candidate Sanjay Prasad Yadav, Jharkhand Disom Party's Sitaram Munda and five other Independent candidates.
Congress has not fielded a candidate in either of the two seats.
Punjab: Amid alliances, break-ups, and splits, the Sahkot by-election in Punjab is emerging as a high-octane contest between Congress, the Shiromani Akali Dali (SAD) and the Bharatiya Janata Party. The Shahkot by-election was necessitated following the death of SAD MLA Ajit Singh Kohar.
On the one hand, Apna Punjab Party district president Jagtar Singh Chandi and his supporters joined the Congress, while the Aam Aadmi Party saw three of its leaders joining SAD.
Meanwhile, fearing violence during the polls, six companies of paramilitary forces are going to be deployed to ensure free and fair polling.
Bihar: Part of the Araria Lok Sabha constituency, where RJD registered a thumping win in March this year, Jokihat will be an all-out contest between Janata Dal (United) and Rashtriya Janata Dal. There are nine candidates in all including late Taslimuddin's son Shahnawaz Alam, who is contesting on an RJD ticket, and JD(U) candidate Murshid Alam. Also in the fray is Pappu Yadav's Jan Adhikar Party (Loktantrik) candidate Gousul Azam.
Kerala: Amid allegations of horse-trading in Karnataka, the Chengannur by-election in Kerala has garnered a lot of attention with the BJP desperate to increase its presence in the communist heartland. The by-election will be contested between a large number of candidates. Though confident of winning Chengannur, CPM's Saji Cheriyan is likely to face tough competition from Congress' D Vijaykumar and BJP's PS Sreedharan Pillai, as well as candidates from Rashtriya Lok Dal, Socialist Unity Centre of India (Communist), Aam Aadmi Party, Ambedkarite Party of India and 10 Independent candidates. The Chengannur by-election was necessitated after the death of CPM legislator KK Ramachandran Nair in January.
Uttarakhand: Though there are five candidates in the fray, the Tharali Assembly by-election is likely to be a straight contest between BJP and Congress. BJP has fielded late Mangal Shah's wife Munni Devi Shah while Congress has fielded professor Jeet Ram. Also in the fray are UKD's Kashbi Lal Shah, CPM's Kunwar Ram and Independent candidate Beere Ram. The seat has traditionally been a BJP stronghold. Bypolls here were necessitated after the death of Mangal Shah.
West Bengal: Keeping up with its rising prospects in West Bengal, BJP will be looking at gaining more ground in the Maheshtala by-election while TMC will hope to continue its winning streak. The Mahesthala by-election has emerged a tight three-way contest between TMC, BJP, and the Congress-CPM alliance, with each candidate wooing voters. TMC has fielded Dulal Chandra Das, husband of MLA Kasturi Das who passed away in February, while CPM has gone with Pravat Chowdhury. The BJP has put up Sujit Kumar Ghosh.
Polls also being held in RR Nagar (Karnataka)
Also going for polls on Monday is the Rajrajeswari Nagar Assembly seat in Karnataka, the election for which was suspended following the recovery of nearly 10,000 voter ID cards from a flat in the constituency.
Both BJP and Congress had indulged in a blame game after officials said prima facie that most of the voter ID cards recovered seemed genuine.
But now that the Congress and JD(S) have joined hands to form the Karnataka government, candidates from both of them are eyeing to win the seat.
According to The Times of India, Congress' DK Shivakumar and JD(S) leader HD Kumaraswamy were to take a final call on the solution to this by Friday night. "The Congress party has made a big sacrifice in forming the coalition government (in the state) and the JD(S) should acknowledge that by supporting our candidate," Deccan Herald quoted Shivakumar as saying. An official decision is yet to be announced.
With inputs from agencies
also read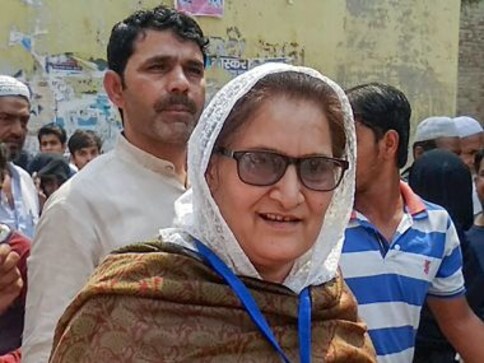 Politics
Though bye-election for two other Lok Sabha constituencies and 10 assembly seats also saw polling Monday, the most significant were Kairana in Uttar Pradesh, and Palghar in Maharashtra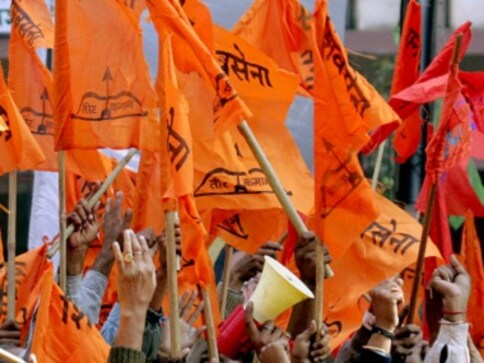 Politics
Polling for the Palghar and Bhandara-Gondia Lok Sabha seats in Maharashtra today were marred by instances of malfunctioning of Electronic Voting Machines and Voter-Verifiable Paper Audit Trail (VVPATs), drawing flak from the opposition parties.
Politics
Tabassum Hasan has accused the BJP of resorting to divisive politics as it has no concrete issue to raise ahead of Monday's by-election for the Kairana Lok Sabha seat.