By amending Finance Bill, Centre has insulated parties from funding scrutiny; where is transparency that BJP promised?
The Lok Sabha quietly amended a law to protect political parties from any kind of scrutiny with respect to the foreign funds they may have received from 1976. This was only one among the 218 amendments Lok Sabha cleared without even a debate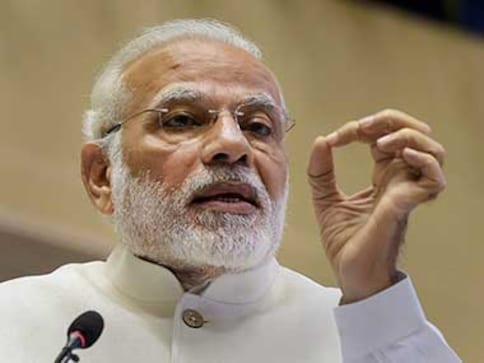 On Tuesday, Lok Sabha quietly amended a law to protect political parties from any kind of scrutiny with respect to the foreign funds they may have received from 1976. This was only one among the 218 amendments Lok Sabha cleared without even a debate.
The law, the Foreign Contribution (Regulation) Act, 2010, that prohibited foreign funding for Indian political parties, has now been amended to exempt parties from any scrutiny. In effect, no questions will be asked and no answers given on such funding, including possible illegal transactions.
It doesn't quite sound like an ideal way in which political parties are supposed to function in a democracy and only adds to the opaque nature of election funding here, something that goes against the promise of the Narendra Modi government.
That brings us to the question: Why are politicians so secretive and protective about their income, and why do they keep finding ways to circumvent the law? Be it BJP, Congress or any other political party — they all seemed to be enthused about the amendments to the Finance Bill. The reason is simple: They all drink from the same pot and it tastes sweet. It is really surprising why the government has made foreign funding for political parties exempt from scrutiny?
But if no questions can be asked on foreign political funding, it may even lead to external influence in India's election process. That's a possibility one cannot rule out.
It is important to see the Finance Bill amendment in the context of political parties being dragged to courtrooms for accepting foreign funds. As this NDTV report points out, in 2014, both Congress and BJP were found guilty by the Delhi High Court of accepting foreign funds following a petition by the Association of Democratic Reforms. The report cites that between 2004 and 2012, Vedanta Resources Plc, then a London-based group, had allegedly donated Rs 879 lakh to Congress and Rs 790 lakh to the BJP through its Indian subsidiaries. The latest amendment effectively frees both parties from this verdict.
And this isn't the first instance where political parties have tried to build layers of secrecy when these units receive fat corporate donations. It happened last year too. Interestingly, that too came in a Finance Bill, in 2017. The Narendra Modi government effectively made corporate funding of political parties more opaque, contrary to its promise of bringing in more transparency.
It did so with two key changes in the law: First, it has scrapped a ceiling that earlier restricted a corporate entity from donating more than 7.5 percent of its average net profit in the 3 immediate preceding fiscal years to a political party. And second, the government proposed to cancel an existing rule that required corporate entities to disclose, in the profit and loss account, the name of the political party to which the funding is made. Both made it easier for political parties to make their election funding more opaque.
It is interesting to revisit the comments of an unnamed bureaucrat on this development. A report in The Telegraph quoted a senior officer at the CAG office as saying: "This means, for example, that an infrastructure firm could theoretically pay up to 50 percent of its net profits to a single party as donation without anyone getting wiser as to which party has been paid... this throws open the possibility that an order to build a highway or a railway bridge could be given to a firm and that firm could pay the donation to the party in power which placed the order with it. The beauty is that if this happens, it will be legitimate and no questions can be asked by any ethics committee of Parliament or by any CAG audit."
So what do we have here? A situation, where the manner in which corporate donations, both from India and abroad, reach political parties getting more and more opaque, thus effectively helping the infamous corporate-political nexus. A company can secretly offer donations to a political party in power and expect favours in return. With the latest amendment even foreign parties can safely join the nexus.
To get a perspective, see these numbers. According to association for Democratic Reforms (ADR), BJP got 89 percent of corporate donations in 2016-17. It got Rs 290 crore out of the Rs 325.27 crore received by 10 political parties through electoral trusts in 2016-17. Other major parties shared the remaining chunk. This undoubtedly proves that corporations tend to be liberal with the party in power for obvious reasons.
The irony here is that this government has moved to protect political parties from any scrutiny over political funding at a time when there is greater scrutiny on foreign funds received by NGOs and other organisations. Political parties haven't just found a way around the scrutiny but they are now above the law with respect to even foreign funding. Remember, when the Narendra Modi government came to power, one of its biggest promises was to make political funding transparent. Unfortunately, that isn't quite the case so far.
also read
Politics
Although he has kept up a constant string of criticism against the ruling dispensation, Rahul Gandhi seems to agree with Prime Minister Narendra Modi and the BJP on one critical issue – India's foreign policy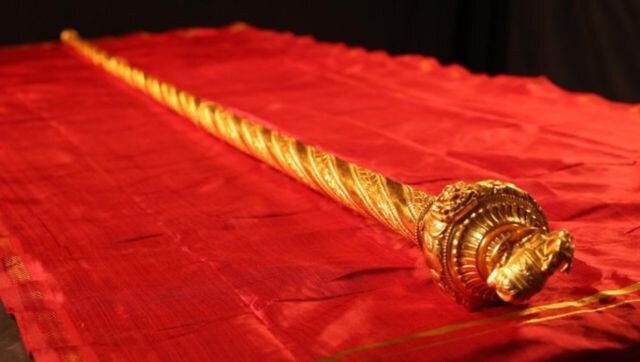 India
Prime Minister Narendra Modi will install the golden sceptre near the Speaker's seat. Traditionally called the 'Sengol', it has roots in Tamil culture
India
The Depsang Plains along with Pangong Tso are the two major areas of concern in the ongoing standoff along the Line of Actual Control (LAC) in eastern Ladakh.