Buldhana Lok Sabha Election Result 2019 LIVE Updates: Party, Candidate, Constituency wise Winner, Loser, Leading, Trailing
The seat has been held by Shiv Sena for the last four elections.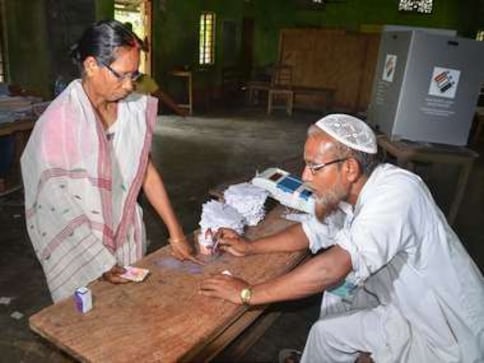 Buldhana Lok Sabha Constituency
Constituency number: 5
Total electors: 15,96,234
Female electors: 7,50,687
Male electors: 8,45,547
Reserved: No
Delimited: Yes. It was de-reserved in 2008.
Assembly constituencies: Buldhana, Chikhli, Sindhkhed Raja, Mehkar (SC), Khamgaon, Jalgaon (Jamod).
Results in last four Lok Sabha elections: The seat has been held by Shiv Sena for the last four Lok Sabha elections. Prataprao Ganpatrao Jadhav has been the MP since 2009.
Demographics: It almost covers the entire district of Buldhana. It has a population of 22,32,480 people. A total of 18.21 percent of the people belong to Scheduled Castes and its literacy rate is 83.4 percent as per Census 2011.
India
Raut alleged the Centre was trying to save the current Eknath Shinde-led Maharashtra government to 'finish off' the Shiv Sena
Politics
The SC on Tuesday agreed to hear on 1 August a fresh plea by Thackeray faction against EC proceedings on a petition by the Maharashtra CM Eknath Shinde-led group for recognition as the real Shiv Sena.
India
The Supreme Court heard the petitions filed by Shiv Sena and its rebel MLAs during the recent Maharashtra political crisis, which raised constitutional issues including those related to splits, mergers of political parties, defections, and disqualifications