Budget Session: Lok Sabha adjourned till tomorrow amid uproar, no-confidence motions not taken up
A no confidence motion could not be taken up on Tuesday again amid protests even as Congress leader Mallikarjun Kharge and Parliamentary Affairs Minister Ananth Kumar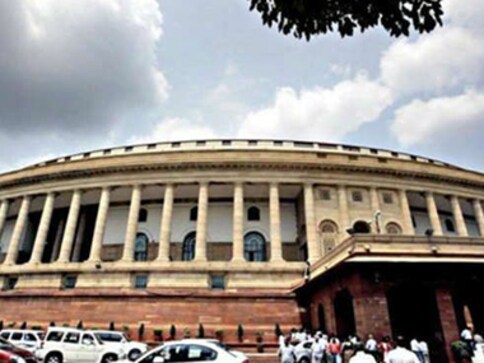 New Delhi: A no confidence motion could not be taken up on Tuesday again amid protests even as Congress leader Mallikarjun Kharge and Parliamentary Affairs Minister Ananth Kumar said both sides were willing to have a debate on it.
Disruptions in the Lower House started soon after it met at 11 am. Within minutes it was adjourned till 12 pm.
The scene was no different when the House met again as members from the AIADMK trooped near the Speaker's podium. MPs from Telangana Rashtra Samithi (TRS) who have been protesting over the last week did not do so and have also extended support to the no confidence motion.
Apart from the TDP and YSR Congress, the Congress and Communist Party of India-Marxist have also submitted no confidence motions against the government.
As the protests continued in the House, Kharge said the opposition wanted a debate.
"More than 50 MPs are supporting the no confidence motion. We want a debate," he said amid the din.
Ananth Kumar reiterated that the government was ready for a debate but also took a dig at the Congress for following other parties in submitting a no trust motion.
"I have appealed to everyone. Government is ready for a debate. We have confidence inside as well as outside the House," Kumar said.
"The Congress is now a marginal party. It is following the lead of other parties in alliances, in the no confidence motion as well. Khargeji should introspect."
As the disturbances continued, Speaker Mahajan said she cannot take up the notice for the motion on trust vote and adjourned the House for the day amid loud protests from opposition benches.
The House has witnessed a washout since the second half of the Budget Session began on 5 March, which saw even the Budget being passed in din, without any debate. This is the seventh consecutive day when the motion on no confidence could not be taken up due to protests.
also read
India
The building has been completed in about two-and-a-half years at an estimated cost of nearly Rs 1,200 crore. Nearly 20 Opposition parties boycotted the event, accusing the prime minister of "sidelining" president Droupadi Murmu
India
The pan-India public outreach programme launched by the BJP is based basically around harnessing the beneficiaries of central schemes
World
Amid efforts back home to galvanise the rival political forces against the BJP government at the Centre with an eye on next year's Lok Sabha elections, Congress leader Rahul Gandhi on Thursday said the Opposition in India was "pretty well united"