Budget proposal to cut royalty is unlikley to benefit the economy
Jaitley has gone back to square one by reverting back to the old rate
The budget 2015 ,with a view to making access to the state-of-the-art technology available to Indian companies, brings down sharply the tax on royalty and fee for technical services from 25% to 10%. What it portends for the various stakeholders involved is analysed herein.
Indian economy
In 2013, the UPA government, alarmed by the sharp increase in royalty remittances from India to foreign companies abroad, promised to carry out a review of the liberal DIPP and tax regime obtaining therefor with a view to stemming the substantial foreign exchange outflow.
An alarmed industries minister Anand Sharma wrote to his finance counterpart P. Chidambaram after finding that as much as 16.33% of the FDI received during the period 2009-13 of the order of $22.43 billion had during the same period flown back in the form of royalty.
The problem, of course, was the making of the UPA government itself way back in 2009 when it pulled all stops on royalty - no limit whatsoever from the hitherto 5% and 8% caps on domestic and foreign sales, respectively.
The result was a sudden surge in royalty repatriation by Indian companies—ranging from McDonalds making burgers with our own desi potatoes to the supplier of the most sophisticated technology - to their foreign collaborators.
And this surge shows no signs of abating what with the income tax law drawing no distinction between royalty for state-of-the-art technology and for burgers, detergents, toothpastes and what have you.
To be sure, the budget 2013 sharply hiked the tax on royalty and fee for technical services from 10% to 25% but that does not seem to have dampened the preference for royalty vis-à-vis dividend by foreign companies belonging to countries with which India has DTAAs that are soft on the former. To wit, the Indo-US rate is 15% which means the rate applicable to them would have been 15% and not 25%.
Jaitley has gone back to square one by reverting back to the old rate — 10%. American companies would now plump for the income tax law and get taxed at the rate of 10% given the fact that they can pick and choose between the income tax Act and the DTAA.
Foreign Companies
What Jaitley has done is going to be welcomed by foreign companies as manna from heaven. They are now going to increasingly take substantial part of their reward by way of royalty rather than by way of dividend on which the Indian company has to pay a dividend distribution tax (DDT) of around 18%. Now no foreign company would bother to look into the applicable DTAA because the rate therein is certainly not going to be less than 10%.
Royalty is on sale. Thus an 8% royalty on a burger sold at Rs 50, begets Rs 4 to the foreign company that has franchised the business to an Indian outfit. In other words, a foreign company is going to be blasé about the Indian company's profitability and would merrily collect royalty on each sale.
Even foreign companies like Suzuki that have substantial equity stake in Maruti-Suzuki, 55% to be precise, do not lose sleep over taking royalty without compunctions from its own baby given this attractive tax skew in favour of royalty and the liberal dispensation obtaining for royalty.
It is time the government made the royalty regime difficult - ban on parent foreign company charging royalty from its Indian baby as well as disallowing royalty on anything that hasn't been brought to the table by the foreign company. To wit, why should Suzuki get royalty on paints, upholsteries, door handles, glasses etc sourced from India on which its technology plays no role whatsoever?
Indian Companies
Indian companies, especially that have gotten substantially equity contribution from their foreign collaborators cannot demur but fall in line and give their foreign collaborators a substantial royalty which furthermore is tax deductible for them whereas dividend is not.
Indian shareholders
If the foreign collaborator ravenously plumps for royalty instead of dividend it leaves the garden variety Indian shareholders twiddling their thumbs inasmuch as pro tanto, the disposable profit comes down sharply. In any case, in a company in which the foreign collaborator has a substantial equity stake, the dividend policy is tailored to suit its needs. Dividend it shuns and royalty is what it wants.
Find latest and upcoming tech gadgets online on Tech2 Gadgets. Get technology news, gadgets reviews & ratings. Popular gadgets including laptop, tablet and mobile specifications, features, prices, comparison.
Business
At Rs 1,04,963 crore, the November 2020 collections were higher than Rs 1.03 lakh crore recorded in November 2019 but were Rs 192 crore lower than October 2020 collections
India
As per GST rules, for the supplies made in the month of October, the GSTR-3B returns were expected to be filed in a staggered manner by 20, 22 and 24 November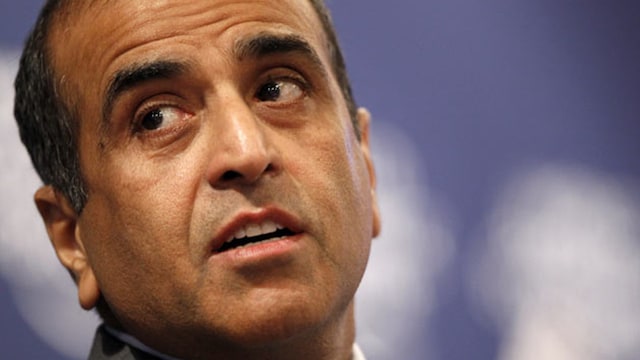 Business
Mittal, who has time and again drawn attention to the high taxes and levies in the sector, said it is important for the telecom industry to be sustainable as it is "high capital-intensive"