Budget 2023 needs to viewed from lens of Amrit Kaal and long term aspirations set by PM Modi
Finance Minister Nirmala Sitharaman has proved the predictions of the analysts wrong by not succumbing to the myopic expectation of electoral politics and has brought in the balance between economic realities and pragmatic politics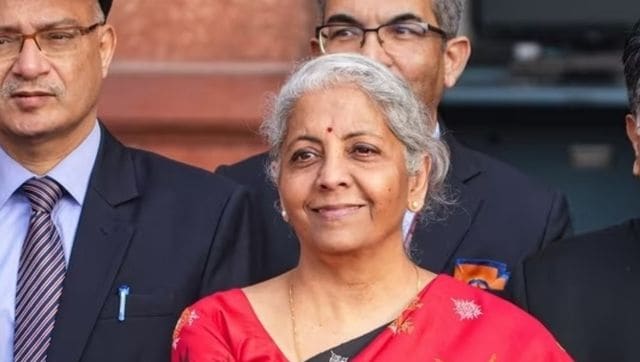 New Delhi: Each year, the Union budget of India arouses not only interest but passionate debate across the country.  From the experts on television shows to corporate czars, to the man on the street, everyone seems to have a comment on the Union Budget.  Each one tends to see it from their own perspective and form opinions that are driven by both objective and subjective analysis.
Expectedly, the decibel levels around this year's budget is higher as it is the last full budget to be presented before the forthcoming general elections due next year. It is also a budget that has the eye balls of experts from across the world as India is the only stable economy and the signals that emanate from here will have a global ramification.
After a week of talk, most of this excitement usually dies down and very few even remember either the Union Budget or the long term consequences of the same.  But the impact of this budget will be felt much beyond just a year or an election cycle.  It has been crafted keeping in mind a larger strategic vision of the next 25 years – 'Amrit Kaal' for an emerging New India.
The budget document reflects the core policy of the government and is based on economic, political, global and social compulsions and realities.  Finance Minister Nirmala Sitharaman has proved the predictions of the analysts wrong by not succumbing to the myopic expectation of electoral politics and has brought in the balance between economic realities and pragmatic politics. While budget analysis usually revolves around numbers, subsidies, allocations, percentages, exemptions and its impact on an annual basis, one now needs to view this year's budget from the lens of Amrit Kaal and the long term aspirations set by Prime Minister Narendra Modi.
The focus of the government is increasingly on citizen centric governance, ease of living, Atmanirbhar and building an inclusive economy that addresses the needs and concerns of the person at the last mile. While this undercurrent of Antyodaya is a critical element, one must also bear in mind that the dignity of the citizen is not just in being accommodated in government schemes and doles, but in ensuring that he is an active and engaged participant in the economic narrative.
Peace and prosperity are as interconnected as social and political stability and this is also a direct outcome of a government that has the will and financial courage to walk the talk. Whether it is the focus on women and their social collectives, on indigenous tribals, on rural housing, or on farmers and cooperatives – the finance minister has demonstrated the government's intent by ensuring adequate financial support for all of them.  One must also see this as an attempt to build on the pro-poor and pro-farmers budgets of the preceding years.
Building a five trillion dollar inclusive economy is only possible when rural India and our artisans are able to create and sustain micro-economic clusters in their own operating domains. Support to create opportunities for Vishwakarmas, and building on their inherent and traditional strengths ensures their dignified participation in creating this growth oriented ecosystem.
The window of opportunity to capitalise on our demographic dividend is shrinking and one needed innovative interventions to ensure that we are able to reap the gains as quickly as possible.  Investing in our youth and keeping their interests in mind through the future looking Skill development centres and support for Start ups in the Agriculture sector, coupled with the policy initiative of 'Jan Vishwas' in amending 42 legislations will bring in constructive traction in their participation.
Any global commitment needs to reflect domestically and this is best done by the government of the day on the floor of parliament.  Meeting the COP targets of 2070 will remain a distant dream without adequate and intentional budget and policy support.  Whether it is investing on green jobs, or on the Hydrogen Mission or on phasing away old vehicles driven by fossil fuels, to solar and wind energy, this budget is laying the foundation for a LIFE economy.  Balancing energy self sufficiency with the demands of the economy and ecology is a tight rope walk and the allocations made to ensure this is a step in the right direction.
All the promises made in our budget will remain on paper if the nation's bureaucracy are unprepared to deliver on them.  The aspirational intent of the budget can be translated into reality only when all levels of our civil servants are competent and capacity building initiatives get rolled out both in the Central and State Governments.  Specific mention of Mission Karmayogi in the budget speech shows the governments political and financial commitment to create the much needed public service delivery ecosystem that is citizen centric, accountable and future fit.
A nation racing to regain its place in the comity of nations cannot be expected to do so without the requisite private and public infrastructure.  The bold push for Capex investments and creating the much need mobility infrastructure in roads, rail, airports and heliports will not only enlarge the participation of the private sector and distribute the gains across all sections of society but also provide much needed connectivity for movement of people, goods and services.
India's middle class is known for its entrepreneurial spirit, tax compliance and political engagement. Investing on this growing band through much needed tax reforms, balanced redistribution and moving gradually towards a exemption free regime is a good starting point and will need continued focus.  Sticking to fiscal prudence and pegging the fiscal deficit at 6.4 per cent is no mean feat, especially when addressing the financial needs of multiple stakeholders.
Balancing this with the continued focus on ensuring support to our defence forces, while setting the context for a Atmanirbhar economy is a major accomplishment.
The efforts on celebrating the common man's staple diet of millets as the mainstream cereal and intending to make India the global millet hub, along with showcasing our cultural strength and global status in the year of India's G20 presidency are truly appreciable.
It is from these perspectives that the budget needs to be viewed and analysed.  A nation's development is a long drawn process and is painstakingly slow.
It is also driven by stable policy support that the Government in power provides. This necessitates that programs and schemes be driven not by political exigency but by the ground realities that prevail.
An economy in transition with widening inequities needs a sensitive, understanding and stable government with clearly thought through long term policies.
The poor and the socially excluded no longer need elaborate and complex safety nets in terms of sops and subsidies. They need a state that can ensure that their human and social capital is steadily and consistently expanded over periods of time long enough to get them to participate in wealth creation.
This is the only way to ensure economic dividends both for them and for the nation at large.  This translates as budget support to ongoing programs over long periods of time, enhanced monitoring of the implementation process, redefining performance standards for the executive, and engaging citizens in the process of their own development. It also calls for an innovative description of the concept of co-operative federalism where both the Centre and the States agree to a minimum acceptable level of social progress and to hold each other accountable in delivering on the same.
Courage comes from the political leadership and stability that the country is seeing the last several years and this year's budget is also a reflection of this.  Amrit Kaal is not just an opportunity for India to regain her rightful place in the comity of Nations, but also be the exemplar for rolling out a compassionate and soulful economy that is reflective of the Prime Minister's vision of LIFE where People, Planet, Profits and Peace go hand in hand.
Dr R Balasubramaniam is a author, development expert and a visiting professor at Cornell University, USA.  
Read all the Latest News, Trending News, Cricket News, Bollywood News,
India News and Entertainment News here. Follow us on Facebook, Twitter and Instagram.
World
Terming India a "true friend" of Bangladesh, Sheikh Hasina said she wanted this friendship to remain intact
World
The plan announced by Fumio Kishida in New Delhi is seen as Tokyo's bid to forge stronger partnerships with countries in South and Southeast Asia to counter China's growing assertiveness
India
"I assure you that the work started by Modi saheb will not just double but increase the income of every farmer many times in another 10 years. Only two cooperative societies for export and organic products will help increase farmers' income many times," Amit Shah said