Former foes Buddha, Rahul share dais, garland and slogan to topple common enemy Mamata
It is said that history is interpretation of events. What happened on a sultry evening in Kolkata on Wednesday cannot be interpreted in any other way but as a new era in Bengal politics
Seated on the stage above huge cutouts of Congress leaders both past and present, Buddhadeb Bhattacharya looked a little uncomfortable. Or perhaps it was the weather. Hot, steamy and sapping.
The goodly crowd waving a mass of red and tiranga made it difficult to believe that this was a Congress rally. The wait grew longer but Rahul Gandhi's chopper was still nowhere to be seen near the Park Circus Maidan in Kolkata, the venue. The Congress vice-president was running two hours late.
The septuagenarian gentleman with a shock of white hair finally stood up after remaining hunched on the chair. He waved an enthusiastic hand at the impatient crowd, drawing huge cheers. The noise grew louder as the copter landed and Gandhi scion made his way to the stage.
It is said that history is interpretation of events. What happened on a sultry evening in Kolkata on Wednesday cannot be interpreted in any other way but as a new era in Bengal politics. History was made as Congress vice-president Rahul Gandhi climbed on to the stage in youthful vigour and clasped the hands of ex-Bengal Chief Minister Buddhadeb Bhattacharya who had stood up to greet him. The crowd broke into a lusty cheer.
But there was more to come.
No sooner had both leaders seated themselves side by side came a huge wreath. Buddha appeared a little hesitant at first but at Rahul's insistence, both shared the same garland. The rites of an unlikely marriage were complete.
These are unusual times in Bengal. And Buddha admitted as much right at the beginning.
"You can well understand the significance of the rally," said the Left Front talisman. "There have been many rallies in the state but none even remotely like this. People in Bengal have not seen such an event. The rally has both tiranga and red. Both flags are flying".
Though technically the alliance partners have shared the stage this season, this is the first time that Buddha, CPIM's tallest leader in the state and the Congress vice-president have shared a dais, joining hands in a desperate bid to oust Trinamool Congress, their common enemy.
"A dark cloud of danger is hovering above Bengal now," continued Buddha. "We must stop them. We must banish the government of goons but we cannot do it alone. That is why we must unite to fight against the sarkar which is destroying Bengal.
"Trinamool hatao, Bangla bachao", cried the veteran general who had not stepped out to campaign for the Left except one road show.
In many ways, Buddha's sharing the stage with Rahul is the logical culmination of a process that started in January this year when the septuagenarian Left leader had made his first appeal to Congress.
"What is the Congress leadership thinking today? We are not alone. Come and join us. Every opposition party should come and join hands to dislodge this undemocratic government," Buddha had said during a rally in Singur.
He had been the mastermind of the alliance and its driving force, persuading the CPIM central leadership that an alliance was the only way for the party to survive faced with TMC's organizational strength in the rural hinterlands.
"Not a single factory has come up in the state under this government. And as long as Mamata Banerjee is at the helm, not even one will come up. Farmers are not getting the fair price for their crop and being driven to suicide. Our schools and colleges have become centres for fisticuffs, not learning."
"The only job that this government is good at is invoking fear. It is trying to crush all dissent with a heavy hand. We must put an end to this misrule."
Four phases of voting have ended in the state. From being an exercise in survival, the alliance has grown in strength. Buddha even reckons that a coalition government is now a question of when, not if.
"From what we understand so far, we are winning. A new government will form and glory will be restored in Bengal," said the ex-Chief Minister without batting an eyelid, resolve writ large on his lined face.
For his part, Rahul Gandhi, whose speech was twice interrupted due to azaan in the evening, oscillated between punching Modi and Mamata. He customarily evoked the Narada, Sarada and flyover collapse but his sharpest barbs were aimed at bête noire Narendra Modi.
Rahul tore apart Modi's promise of bringing back black money, ridiculed his 'amnesty scheme' for black money hoarders and accused him of donning a Rs 15 lakh suit even while riding roughshod over the interests of the poor.
For good measure, he also drove home the point that Modi and Mamata have struck a secret pact.
"Shajano ladai (fake rivalry)", said the Congress vice-president of Modi's speeches during recent rallies against the Bengal Chief Minister. He also accused Mamata Banerjee of staging 'shajano vikas (fake development)', a take-off from Mamata's infamous 'shajano ghotona (fake incident)' statement which the TMC supremo had issued to describe the Park Street rape case.
In the season of bonhomie, there was just one note of discord. Buddha, who until recently was a politburo member, politely took off the tiranga uttariya after being greeted. Perhaps it was one compromise too many for his old bones.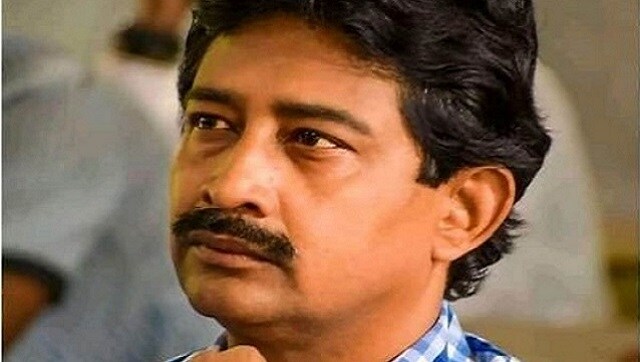 Politics
Banerjee, who unsuccessfully fought the Bengal Assembly polls on BJP ticket, described his meeting with the TMC general secretary as a 'courtesy visit'
India
The Union home ministry had on 31 May served a show cause notice to Bandyopadhyay under a stringent provision of the Disaster Management Act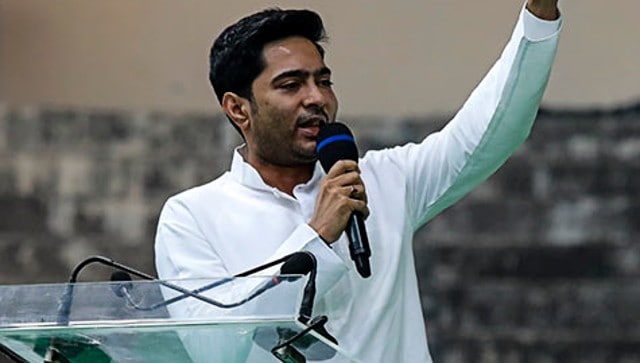 Politics
Actor-turned-TMC leader Sayoni Ghosh has been made the TMC youth wing president, a post earlier held by Abhishek Banerjee since 2011