BSP poster, featuring Mayawati, Akhilesh, Sonia and Mamata, calls for unity against BJP, taken down from Twitter
BSP) from its ''official' Twitter handle posted a picture featuring party supremo Mayawati along with prominent Opposition leaders and appealed for unity
A poster featuring Bahujan Samaj Party (BSP) supremo Mayawati along with prominent Opposition leaders and an appeal for unity in the interest of "social justice" was reportedly tweeted out on Sunday from a verified account, which is run by a 'BSP ideology supporter'.
Congress president Sonia Gandhi, West Bengal chief minister Mamata Banerjee, Rashtriya Janata Dal chief Lalu Prasad Yadav and his son Tejashwi, Samajwadi Party leader Akhilesh Yadav and Janata Dal leader Sharad Yadav were seen in the poster.
The tweet, after garnering media attention, was pulled down on Monday. Uttar Pradesh BSP leader Ram Achal Rajbhar has said that the account from which the picture was tweeted was not party's account, a report in  The Financial Express said. BSP MP Satish Chandra Mishra has also said that the party does not have any official Twitter account, Navbharat Times reported.
The pictures has surfaced at the time when the Opposition is trying to find a common ground to fight against the BJP.
On 17 August, top leaders of the Congress, the Left parties, Samajwadi Party, Bahujan Samaj Party, Trinamool Congress and other Opposition parties, in a show of unity, had gathered together to attend JD(U) leader Sharad Yadav's Sajha Virasat Bachao Sammelan. 
Asserting that the "composite culture" was the soul of the Constitution, which Yadav alleged was being "tinkered with", he had said similar meetings would be held across the country.
On 3 May, RJD chief Lalu Prasad had said that he would convene an all India rally of parties opposed to the BJP-led government at the centre, at Patna on 27 August, as a show of strength, Hindustan Times had reported.
On 9 June, senior Congress leader Sachin Pilot had said that Opposition parties were working to collate as a united front to take on the BJP in the 2019 Lok Sabha polls.
"There is a coalition of Opposition parties happening now as everybody has started realising the need to work together against the BJP to present a formidable Opposition in the next general elections, to those who are very clever in talking but zero in showing results," the Rajasthan Congress chief told reporters.
With inputs from agencies.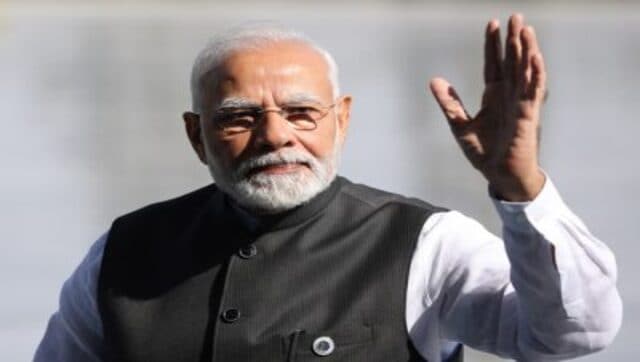 Opinion
Between 2014 and 2022, Narendra Modi not only transformed the BJP into the world's largest political party but, along with Amit Shah, he also helmed a fundamental structural retooling of the party and its support base
India
The former IPS officer-turned-social welfare minister (independent charge) of Uttar Pradesh paid glowing tribute to the veteran comedian-actor, who was cremated in Delhi on Thursday after he passed away during treatment at AIIMS on Wednesday
India
The case dates back to 2020 when IAS officer Abhay Singh registered a cheating complaint against his maternal uncle Ravi Pratap Singh, who forged signatures to secure a loan