BS Yeddyurappa's acquittal ignites hope of BJP's revival in South India
Since 20111 around half-a-dozen cases of alleged corruption cases were filed against Yeddyurappa but he has subsequently been acquitted in all the cases.
Swings are wild in politics and who better to tell them than the former Karnataka chief minister BS Yeddyurappa. Once a blue-eyed boy of the BJP for opening the party's account in India's south had quite dramatically turned into a villain when he was forced to quit on 31 July 2011 as chief minister on alleged charges of corruption. He had assumed office on 30 May 2008.
On Wednesday, the special CBI court acquitted Yeddyurappa and all his family members including his two sons BY Raghavendra and BY Vijayendra, and son-in-law RN Sohan Kumar of all charges in a bribery case. The pending bribery case before the special CBI court was like a proverbial sword of Damocles hanging over his head.
Yeddyurappa would surely be a relieved man today, more so, his party the BJP.
The court's order clearing him of corruption charges is no simple legal reprieve for him. This verdict could potentially re-shape his fortune — both personal and political. The verdict gave him an instant boost to his position in the party, which has started to look at him as a leader who would regain power for the BJP in Karnataka.
The verdict is thus as much important for the BJP as it is for Yeddyurappa. From the BJP's perspective Karnataka is the only major state that Congress as on date holds. The Congress has lost two other major states — Assam and Kerala — in this year's assembly elections.
As such the Congress government in the state has its own share of problems in this relatively prosperous southern state. The BJP believes that it could have a realistic chance to regain the lost glory when elections are held in 2018. More so, because Yeddyurappa is back in form as a leader. For BJP's "Congress mukt Bharat", a victory in Karnataka as and when elections would be held is very important.
Soon after the verdict was out, Yeddyurappa told CNN-News18 that, "It is a rebirth for me and my family.... I would resume my Karnataka tour. I will bring the BJP back to power. Nobody can stop me now. Today's win is the first step towards our big win in the 2018 Assembly elections.... Both the Congress and JDS wanted to finish me off. They had joined hands to end my political life. The judiciary has rescued me. They know that I am innocent. I want to lead a happy life after this."
Since 20111 around half-a-dozen cases of alleged corruption cases were filed against Yeddyurappa but he has subsequently been acquitted in all the cases.
Firstpost spoke to some senior BJP leaders, including ministers in New Delhi and got a sense that they shared the feelings expressed by their Karnataka party leader, MP and state party unit president.
After all, he was the one who had brought the BJP to power, for the first time on its own in any Indian state across Vindhyas in the South in the summer of 2008. That was one of the biggest moments of glory in BJP's history. However, the first BJP government in South India brought its own clash of ambitions, power, and money.
From being one of the most formidable Lingayat mass leaders in the BJP ranks, Yeddyurappa was suddenly seen to be one of the most corrupt leaders in Indian polity. He cried foul, of conspiracy and victimization. But none of that could change that perception. A damning report by then Lokayukta Santosh Hegde and over activism by the then governor Hansraj Bhardwaj forced him to resign from the chief minister's post. Subsequent to that Karnataka saw two more BJP chief ministers, Sadananda Gowda and Jagdish Shettar.
LK Advani took a grim view on cases filed against Yeddyurappa and the situation within the party became such that he quit forming his own party. The 2013 assembly poll results showed that BJP without Yeddyurappa couldn't be a power to reckon with. It lost the polls badly to the Congress. There was a realisation in the BJP leadership that he had been unfairly treated by the party and it was the time that he was brought back. Ahead of 2014 parliamentary polls, Rajnath Singh ostensibly in consultation with then PM nominee Narendra Modi brought him in. Remember, in 2008 assembly elections, Narendra Modi then as Gujarat chief minister had campaigned extensively for the BJP. In fact, Modi had launched the BJP campaign there.
Former MLC, Lehar Singh considered close to Yeddyurappa said, "Yeddyurappa acquittal is a happy news for all BJP workers. I am sure he will lead BJP to thumping victory when elections take place in the state."
Union Minister Dharmendra Pradhan who had been party in-charge of Karnataka was all praise for Yeddyurappa. "He is a mass leader and had the pulse on the public mood. It's a good news that the court has cleared him of charges against him."
There is a feeling now the warring Karnataka BJP leaders have become tired of the infighting and realise that the price party and they themselves had to pay. Yeddyurappa's fight with Union Minister Ananth Kumar was permanent spice in Karnataka politics. The BJP leaders hope that this is now a thing of the past, or at least its intensity has been mellowed.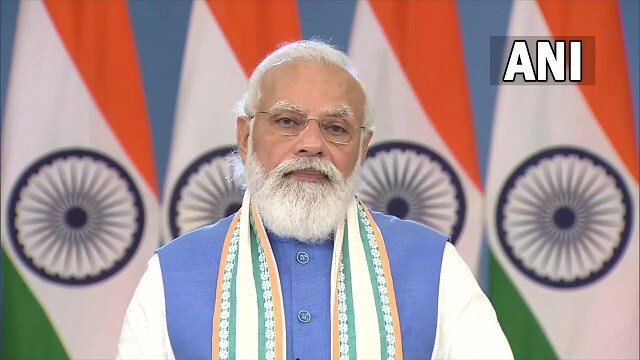 India
Indian Space Association (ISpA) represents homegrown and global corporations with advanced capabilities in space and satellite technologies
India
The 'annadata' narrative is slowly peeling off. Indians can now clearly see that beneath the costume of farmers exist many hardened criminals and anti-national elements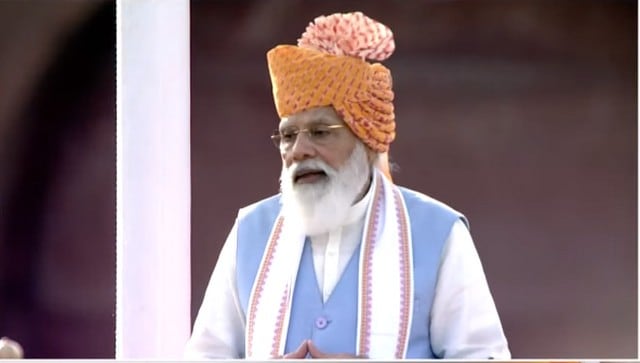 India
Responding to a question that opposition and critics term Modi an autocratic leader who takes all decisions on his own, Shah described the prime minister as a "democratic leader".