BS Yeddyurappa, B Sreeramulu resign as Lok Sabha members after taking oath as Karnataka MLAs
BS Yeddyurappa along with B Sreeramulu resigned as Lok Sabha members on Saturday after taking oath as the MLAs in the Karnataka Assembly election.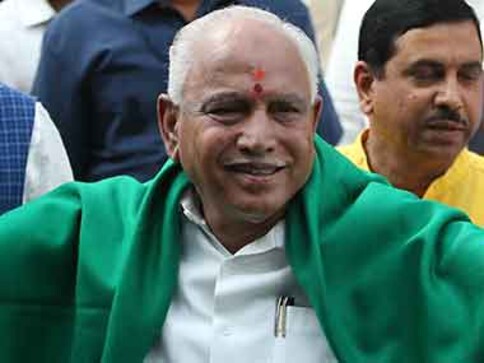 Bengaluru: Karnataka chief minister and BJP legislature party leader BS Yeddyurappa along with co-legislator B Sreeramulu resigned as Lok Sabha members on Saturday after taking oath as the MLAs of the newly-constituted state Legislative Assembly, a party official said.
"Yeddyurappa and Sreeramulu have submitted their resignations as Lok Sabha members to Speaker Sumitra Mahajan," Bharatiya Janata Party (BJP) state unit spokesman S. Shantharam said.
Yeddyurappa represented Shivamogga parliamentary segment in the state's northwest Malnad region, about 300 kilometres from Bengaluru and Sreeramulu was from Ballari (reserved) segment from the state's northern region.
Yeddyurappa was elected for the eighth time from the Shikaripura assembly segment in Shivamogga district on 12 May when polling was held in 222 constituencies across the state and results were declared on 15 May.
The 15th state Legislative Assembly session has been underway since 11 am with the newly-elected legislators taking oath. The oath-taking of all the legislators will be completed before 4 pm.
At 4 pm, pro tem Speaker KG Bopaiah will conduct a floor test in the House to ascertain if Chief Minister Yeddyurappa enjoys majority in the hung House, as directed by the Supreme Court on Friday.
Politics
Earlier on Saturday, the home ministry reduced Supriyo's security category from the 'Z' to 'Y' category
Politics
Addressing the foundation day of the All India Mahila Congress, Gandhi said that the ideology of the Congress was completely opposite of the BJP-RSS and only one of the two ideologies can rule the country.
Politics
Earlier this week, the BJP MLAs from Bagda and Bishnupur, Biswajit Das and Tanmoy Ghosh, had joined Mamata Banerjee's party