Brook no criticism in Amma Land: TN police bow to Jayalalithaa's will, slap six more sedition cases
Despite Model Code of Conduct being in place, Tamil Nadu police bow to Jayalalithaa's will, slapping six more sedition cases on those who dared to criticise her.
The arrest of JNU Students Union President Kanhaiya Kumar on sedition charges may have caused a national furore amongst the media, but no outrage is seen over the charging of six anti-liquor activists in Tamil Nadu on the same charges.
What is even more astounding is the reason for sedition charges being slapped on these six activists, belonging to a small Left leaning group called Makkal Adhigaaram (People's Right) in Trichy, Tamil Nadu. These people had organised and addressed a public meeting on 14 February, calling for imposition of Prohibition in Tamil Nadu — criticising Chief Minister J Jayalalithaa of encouraging liquor sales through the state alcohol retail monopoly TASMAC (Tamil Nadu State Marketing Corporation). The demand for Prohibition had become a key election issue last year, as anti-liquor activists had conducted protests across the state. While all other political parties have come out publicly in support of Prohibition in the wake of these protests, only the ruling All India Anna Dravida Munnetra Kazhagam has taken a stand against the move.
Makkal Adhigaaram's state co-ordinator and advocate C Raju and members of the group, Kaliyappan, Anandiammal and David Raj have been slapped with charges under IPC Section 124(A) (sedition), Section 504 (intentional insult with intent to provoke breach of peace) and 505(i)(b) (statements amounting to public mischief with intent to cause, or which is likely to cause, fear or alarm to the public, or to any section of the public). Along with these four are Vanchinathan, organiser of the Manitha Neya Urimai Kuzhu (Human Rights Group) and Dhanasekharan, General Secretary of the TASMAC Union. Cases have been registered by Trichy's Thillai Nagar police but so far, none of them has been arrested.
Anandiammal, one of the accused, spoke with Firstpost about the charges against her. An activist with NGO Helping Hands, she claims to have personally cremated 500 abandoned corpses found lying by the roadside across Tamil Nadu. She says 300 of these were found lying in the neighbourhood of TASMAC outlets.
"The government is trying to do away with our protests by filing such cases against us," said Anandiammal. "We will not tone down our protests by being scared of such things. I said that the government is not selling liquor for money but to keep its citizens in a state of mindlessness. What is anti-national about this?" she asked.
Another accused, Dhanasekaran who is the President of TASMAC Employees Association (affiliated to CPM's trade union, the All India Trade Union Congress) told Firstpost that not just the general public, but TASMAC employees too have suffered. "Around 200 to 250 employees of TASMAC have lost their lives to liquor," said Dhanasekaran. "Jayalalithaa's double standards were exposed when she backed employee benefits for TASMAC employees when in the opposition and failed to provide any when in power," he stated. In his speech on 14 February, Dhanasekaran demanded the closure of TASMAC, while asking for adequate rehabilitation of employees, since the jobs was now both financially and socially destructive.
At the 14 February event, another accused, C Raju of Makkal Adhigaaram, stressed on the importance of direct action and civil disobedience. "In the Trichy anti-liquor conclave, huge participation of people has sent shockwaves to the government," Raju told Firstpost. "The government does not want anti-liquor voices to get louder. This is why they have filed cases against us, to stifle protests and to threaten us. If people who say "No Liquor" and "Save the people" are anti-national, then what are those people who brew liquor? Nationalists?" he asked.
Strangely, sedition charges were filed by Trichy police on 26 March, over a month after the event was held. In October 2015, a sedition case was filed against folk singer Kovan of the Makkal Kalai Ilakkiya Kazhagam (People's Art and Literary Association or PALA), for disseminating songs criticizing the Chief Minister for the state liquor policy. Kovan was arrested and subsequently released on bail by a Chennai Court. PALA is associated with Makkal Adhigaaram.
Rival political parties hit out against the Jayalalithaa-led AIADMK following news about the sedition charges against these activists. Dravida Munnetra Kazhagam (DMK) chief M Karunanidhi issued a statement alleging that freedom of expression was 'stifled' under Jayalalithaa's regime. He demanded the immediate withdrawal of cases against protesters.
Union Environment Minister and BJP state in-charge Prakash Javedekar told reporters in Madurai on Friday that it was the democratic right of the people to protest against social evils like liquor. "I am really shocked that the ruling government has charged the protestors with sedition charges," he said. He also lashed out at both Dravidian parties for what he called, promoting "sand and liquor mafias in Tamil Nadu" alleging that "they receive funds from them for their political campaigns."
MDMK (Marumalarchi Dravida Munnetra Kazhagam) chief Vaiko too "strongly condemned" the police action. "Cases against the Makkal Adhigaaram activists should be withdrawn immediately," he said. Left parties too have demanded the dropping of sedition charges against the anti-liquor campaigners, while seeking action against police officers who filed these cases.
Nitish Kumar's Bihar MLAs may take oath never to touch alcohol again in Assembly, but in Tamil Nadu, it appears that the demand for Prohibition could well make you be deemed anti-national.
Here are the videos from the February event in Trichy:
Find latest and upcoming tech gadgets online on Tech2 Gadgets. Get technology news, gadgets reviews & ratings. Popular gadgets including laptop, tablet and mobile specifications, features, prices, comparison.
India
In a video posted on YouTube, Indira Arjun said that the trap is made up of old and used tyres and it destroys the eggs of mosquitoes that transmit dengue, chikungunya, zika virus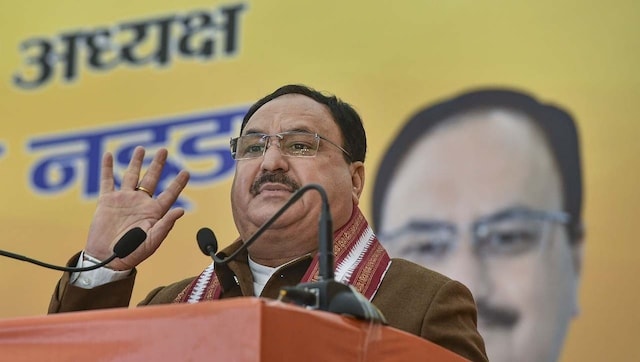 India
The BJP chief also listed the Centre's various measures for the state including sanctioning of an AIIMS in Madurai and the Chennai-Bengaluru defence corridor
India
The government had earlier planned to reopen schools on 16 November, but this was put off as parents feared a second wave of COVID-19