BrahMos-tra: Priyanka Gandhi's cotton sarees can easily save Cong, but what about Vadra?
But these are conjectures. Perhaps Priyanka can just step in and in whirlwind of mind-bending brilliance, sweep the electorate off her feet. The country waits in bated breath.
It would seem that all that is needed for the sinking Titanic to stay afloat and even turn around and charge forward, all hooters blazing, is for a woman to wear elegant cotton sarees just like the way her grandmother did.
Sounds confusing? It isn't. The Congress may be undergoing the worst crisis in its 129-year-old history, the Indians may have shown it the door almost everywhere, it may have sunk to a historic low of just 45 MPs in Lok Sabha, all that it needs to do to become an unstoppable force once again is to persuade Priyanka Gandhi to join politics.
Once she does, the stars will align themselves; the earth, which was haltingly revolving around the sun these days will speed up its proceedings and even global warming will be reversed (well, maybe not quite but you get the drift). Uttar Pradesh, where she will start her journey by aggressive campaigning, will be in the bag in 2017 and in 2019, the Congress with an eerily Indira Gandhi-like figure at the helm, shall charge full steam ahead and throw the despotic Narendra Modi out of power. I told you, it's really that simple.
That, at least, is the plan. News18, quoting top party functionaries, reported on Friday that Priyanka will, in all probability, take a direct plunge into electoral politics in the 2019 general elections from Amethi, and, as a first step, aggressively campaign across Uttar Pradesh in next year's Assembly elections.
It is not known whether campaign manager Prashant Kishor suggested it but apparently Priyanka could contest from Amethi, in which case Rahul will leave the Lok Sabha seat for his sister and shift to Rae Bareli. These shifts do not require much explaining to the electorate since Amethi and Rae Bareli are family fiefdoms and the poor voters will only be too obliged to embrace Priyanka with open arms.
Rahul's sibling is the proverbial 'Brahmastra' that Congress has been forced to unleash to shower blessings on a parched India and initiate doomsday mayhem against political rivals (read Narendra Modi).
Not only is Priyanka fiery, feisty, fierce, intense and scorchingly brilliant, her resemblance to Indira Gandhi, her late grandmother, especially when slips into those elegant cotton sarees, is a big perception asset. If her brilliance doesn't bring victory, the sarees will.
Reports of late had been suggesting that Prashant Kishor had been pushing for Priyanka to head Congress campaign in UP and if indeed she listens to her inner voice, this will be a game-changer in Indian politics.
The Congress rank and file will be energised, senior leaders will bless her with misty eyes, many in the media (of the 'secular-liberal' variety), academics and civil society will finally get someone to rally behind, someone who can lead Congress, that big tent of all ideas, out of the morass and spell the end of BJP's majoritarian rule.
Critics will point out, as they have this nasty habit of doing, that merely draping a cotton saree doesn't automatically make her a leader as her grandmother was. Some will point out that Indira Gandhi had cut her teeth in politics at quite an young age. Having been father Jawaharlal Nehru's virtual chief of staff for 17 years, she was also a Congress Working Committee member, party president by 1959, Rajya Sabha MP and Union information and broadcasting minister before she became the prime minister.
In contrast, Priyanka had been limiting herself to cameos in her brother and mother's constituencies every five years. Even if she takes the plunge at 44 after having almost zero experience in public life, that won't be a problem because she belongs to the country's premier dynasty and it will be the nation's sacred duty to elect the airdropped leader as and when she presents herself. Besides, say party insiders, her sartorial acumen will make up for the lack of field practice.
There is but one little problem in this apparently foolproof plan and it goes by the name of Robert Vadra, Priyanka's husband who flaunts a six-pack gym-built body and allegedly dubious land deals. This is where the similarity between Indira and Priyanka ends.
Indira's husband Feroze Gandhi was among those rare individuals who didn't think twice before crossing the path of even his illustrious father-in-law law when it came to raising his voice against corruption.
In 1957, when Congress was in office led by then Prime Minister Nehru, Feroze, who represented the Rae Bareli seat in Lok Sabha, blew the whistle and initiated a debate in the Parliament on LIC's public money being invested in a Calcutta-based Marwari businessman Haridas Mundhra's dubious firms.
Feroze, Indira's husband who had role in government's taking over the Life Insurance Corporation of India, began his speech thus in the Lok Sabha on the 'Mundhra scandal' on 1 16 December, 1957: "Parliament must exercise vigilance and control over the biggest and most powerful financial institution it has created, the Life Insurance Corporation of India, whose misapplication of public funds we shall scrutinise today."
Forced to act, Nehru set up a one-man commission headed by Justice MC Chagla who concluded that Mundhra had sold fictitious shares to LIC, thereby defrauding the insurance behemoth to the tune of Rs 1.25 crore (not a paltry sum those days). The businessman was sentenced to 22 years in prison. The scam also forced the resignation of the then Union Finance Minister TT Krishnamachari.
So when Indira Gandhi took public office, she had the ability to flaunt the unimpeachable morality of her husband and that lent her campaigning and subsequent role in public office a stamp of incorruptibility.
For Priyanka though, husband Vadra is a millstone around the neck. His name has been linked to dubious land deals, alleged benami property deals in London and he cannot open his mouth without creating a controversy. At best, he will be a liability and expect the opposition to tear Priyanka apart on Vadra if and when she decides to take the plunge.
Also, we have moved a few decades forward. The Congress' national footprint stands at a measly 7 percent of the population, a far cry from Indira days. Almost two-thirds of India are ruled by regional forces and the country has a predominantly young population who do not get misty-eyed at the mention of The Family. There is a multiplicity of media and social and digital media are now challenging the hegemony of mainstream medium.
But these are conjectures. Perhaps Priyanka can just step in and in a whirlwind of mind-bending brilliance, sweep the electorate off her feet. The country waits in bated breath.
Find latest and upcoming tech gadgets online on Tech2 Gadgets. Get technology news, gadgets reviews & ratings. Popular gadgets including laptop, tablet and mobile specifications, features, prices, comparison.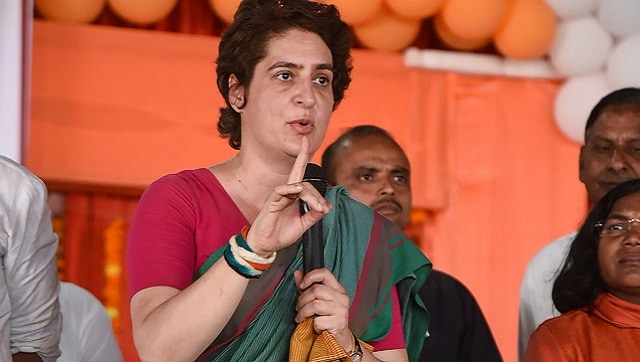 India
Citing data from NCRB, the Congress leader said that Uttar Pradesh sees 12 incidents of murders per day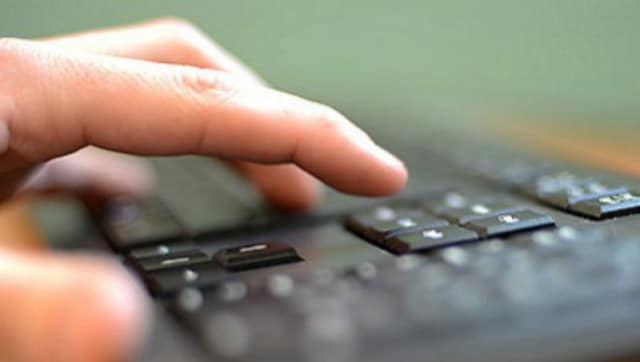 India
The Jawaharlal Nehru Technical University, Hyderabad, will be releasing TS EAMCET 2020 admit card on its official website eamcet.tsche.ac.in from Tuesday, 30 June.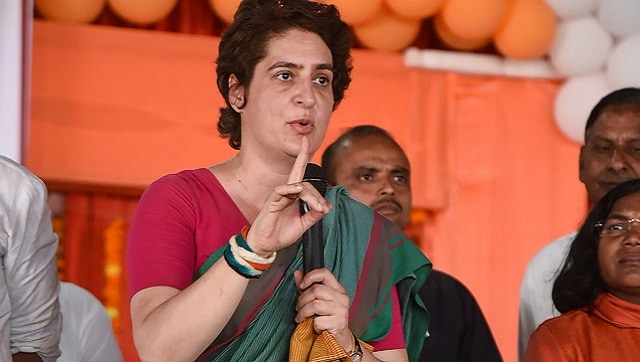 India
According to an order issued by the Union Housing and Urban Affairs Ministry, Priyanka was asked to vacate her bungalow on or before 1 August failing which "it will attract damage charges/penal rent as per rules".