BMC Election 2017: Shiv Sena no longer the big brother, should start a dialogue with us, says BJP
Both Shiv Sena and BJP are claiming the support of independent candidates after the BMC election, and are both quoting the figure of 86
Results to the Brihanmumbai Municipal Corporation (BMC) were announced on Thursday, and gave the BJP and Shiv Sena, allies at the Centre and state governments, near identical seats tally — 82 and 84 respectively. But with neither party in a position to cross the magic figure of 114, hectic negotiations to decide electoral tie-ups have begun in both camps. One of the possible solution is to join hands at the local level, the same way they have done at national and state levels.
BJP party president Raosaheb Danve certainly seemed to suggest just this, when he said there are no permanent enemies in politics. "Whether we go with Shiv Sena or not will be decided by our core group, not by one individual. Sena has been our natural ally for over two decades. We came together on the issue of Hindutva. We aren't against Shiv Sena. Whatever allegations and attacks took place during the election campaign are now over. The results are out, and BJP has won municipal corporations across the state. If we seek the help of independent legislators we can even become the No 1 party in BMC. We can still even the mayor's post," Danve said.
He was visiting IBN Lokmat for a newsroom debate on Friday, one day after watching his party storm to victories in eight municipal corporations across the state. The BJP did exceedingly well in both urban and rural areas. Danve thanked the voters of Maharashtra for reposing their faith in the BJP. "BJP campaigned under Chief Minister Devendra Fadnavis' leadership. We planned ground level management, and our promise of corruption-free civic bodies, clean image and transparency, wooing the non-Marathi votebank, and using hi-tech social media campaigns have worked out for us," he said.
However, both Sena and BJP are claiming the support of independent candidates, and are both quoting the figure of 86. "Nobody is a big brother of small brother this time. We are both equally placed in the BMC. Shiv Sena chief Uddhav Thackeray should realise this and start a dialogue with us," Danve said.
There were also speculations that the Sena might take Congress' support to cross over the 114 figure, but Danve said he finds it unlikely. "I don't think Sena will go with Congress. Sena is our natural friend and we're ready for an alliance with them. However, on transparency and development programmes, we aren't in any mood to compromise. A final decision will be taken by our core committee," he said.
The alliance had broken between BJP and Sena over this issue of transparency. "They had earlier offered us only 60 seats. After the results, we all saw which party has gained more. We jumped from 31 seats (in 2012) to 82 this time. It's a remarkable achievement," he said.
The first aim, however, will be to ensure a BJP candidate becomes mayor of Mumbai. "Mumbai will get its first ever BJP mayor soon. We will continue delivering transparent work and a corruption-free BMC," he said.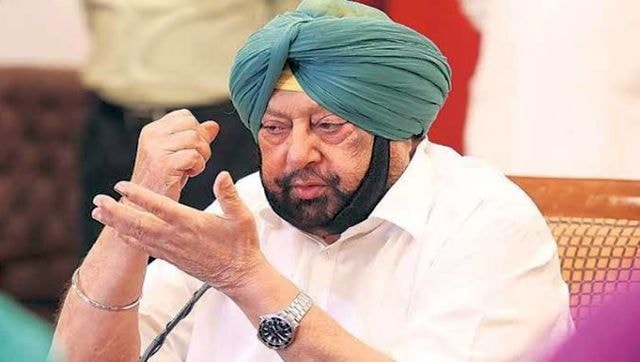 India
BJP general secretary and party in-charge of Punjab affairs Dushyant Gautam said Amarinder, who has announced that he will launch a party, is moving away from the dynasty towards nationalism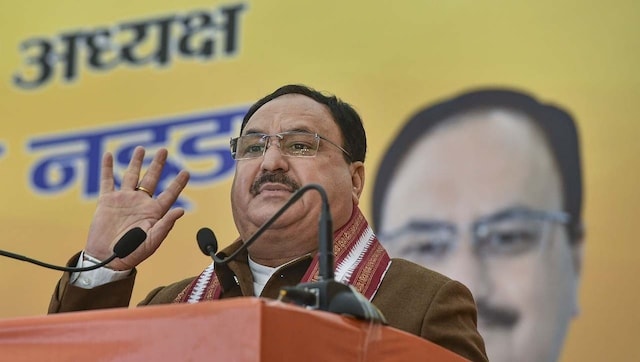 India
The BJP president also said that the government has held several rounds of talks with farmer leaders and have kept all doors open for further dialogue
Politics
He joined the state's ruling party at TMC secretary general and cabinet minister Partha Chatterjee's room in the Assembly, in the presence of other leaders.