BMC Election 2017: Here's how India's richest civic body can adapt to the 21st Century
In 2016, Mumbai-based NGO Free a Billion put forth a draft bill to change the way the city — particularly its municipal corporation — is run
In 2016, Mumbai-based NGO Free a Billion put forth a draft bill to change the way the city — particularly its municipal corporation — is run.
According to the NGO's official website, "Mumbai needs a 21st Century system with strong and directly elected leadership, an accountable, transparent, autonomous and effective government. We must change the archaic laws of our city". To that effect, the Modern Urban Governance Bill, 2016 was written up. And with the Brihanmumbai Municipal Corporation (BMC) election less than 48 hours away, it's worth revisiting what the draft bill proposes.
Key points:
1. The city government shall be run by a directly elected mayor: Mayor to function as the executive head of a city government, directly elected by Mumbai citizens with full power to delegate and decide on appointments and departments.
2. The city government shall have financial and legislative autonomy: The city government shall have complete financial and legislative autonomy to be able to generate its own revenue for delivering urban services, as well as make its own laws for the purpose of city governance.
3. The city government shall provide for but not produce public services: The role of the city government will be to spend tax collections on those things that cannot be produced privately. The city Government shall endeavour to move in the direction of limiting its role in the production of public services.
4. The city government shall not create or maintain monopoly over institutions and services: No sector or area shall be reserved exclusively for the city government.
5. The city government will expand choices for consumers by encouraging competition for delivery of services: The delivery of public services must be designed to provide consumers with more choices and should be aimed at increasing efficiency.
6. The city government will deregulate and de-license to reduce complexity: The city government shall strive towards minimal regulation and shall create a transparent system of licencing.
7. The sity government will ensure decentralisation of decision-making and greater citizen participation: Decision-making on expenditures should be left to the lowest rung of government that can effectively look after it. The city government should allow for
citizen involvement in terms of major policy deliberations.
8. The city government will not discriminate amongst citizens and shall treat everyone equally: Whether for employment opportunities or for contractual purposes or anything else involving city government, it shall follow a principled policy of non-discrimination.
9. The city government shall ensure complete accountability and transparency: The city government shall, through all means possible, regularly publish all information in the simplest and easiest form.
10. The city government shall maintain a balanced budget: The city government shall maintain a balanced budget and should not run deficits or surplus under any circumstances
Full text:
Modern Urban Governance Bill-2016 by Firstpost on Scribd
India
The counting of votes for over 200 seats in the Agartala Municipal Corporation (AMC) and Nagar Panchayats elections is underway
Politics
The Bharatiya Janata Party is leading in Ambassa, Jirania, Teliamura and Sabroom seats, the Tripura State Election Commission informed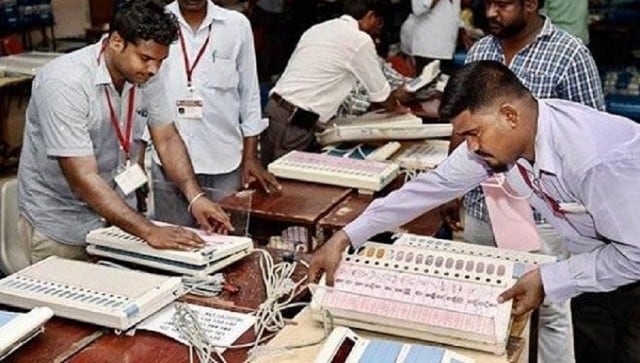 Politics
The run-up to the polls, which should have been a humdrum affair, became a cause celebre after it was marred by violence, arrests, sit-ins in far-away Delhi and a Supreme Court intervention asking officials to ensure peaceful polling.