BMC Election 2017: Denial, delusion, decline; Congress' way to dusty death
As Congress suffers yet another reverse in yet another state, the erosion of its base is nearly complete. It is no longer standing on precipice. It is hurtling headlong into an abyss.
Another poll, another loss, followed by denial, infighting, blame game and a hysterical attempt to shield the high command from fallout. The pattern is now predictable. As Congress suffers yet another reverse in yet another state, the erosion of its base is nearly complete. It is no longer standing on precipice. It is hurtling headlong into an abyss. From the national level to state, civic body, zilla parishad and panchayat elections, the grand old party is being rejected by every strata of Indian polity. It is suffering reverses even in pockets like Maharashtra where a stubborn flame still burnt despite long getting extinguished elsewhere.
Winning and losing are inevitable in elections. The fortune of a party depends on how it bounces back from a setback. Congress' biggest problem, as Arun Jaitley put it eloquently in his Facebook post on Thursday, that it has become "a crowd around a fading dynasty".
As the dynasty lumbers towards steady decline, the crowd is rudderless. In absence of an ideological mooring, the dismal sails are floating around chained feebly to the mother ship.
Unlike the Left, the Congress is not rooted in ideology. It lacks the BJP's grand narrative or organisational strength. It did not rise as a subaltern political movement like the Bahujan Samaj Party. In trying to be the proverbial 'big tent' in a multi-cultural, multi-ethnic polity, it never invested in creating a narrative of its own. As long as the dynasty was in relevance, it enjoyed power. The family's deep insecurity ensured the prevention of a second rung of leadership. When powerful chieftains like PV Narasimha Rao or able administrators like Sitaram Kesri threatened to turn Congress into a more professional outfit, the dynasty unleashed the long knives.
It is now reaping the bitter harvest of being a party that never invested in strengthening its organisational structure even in its heydays, relying instead on the charisma of supreme leaders who answered to the name of either a Nehru or a Gandhi.
Its rivals are leaner and meaner. Most are professionally managed winning machines — be it regional or national. In any other political party, this would have triggered a purge or a period of deep introspection followed by radical decisions. Such a move takes as axiomatic that the raison d'être of a political outfit is survival. But the dynasty is consumed with its own survival, not of the party. For the high command, Congress is little more than just a vehicle for its cohabitation with power. Sadly, the ambition remains, not the means to achieve it.
It didn't surprise when results emerged that Congress has been wiped clear in Maharashtra, managing just 122 seats across 10 cities in civic body polls. In 1,518 seats across 25 district councils, it finished with 308 seats. In Mumbai, its tally crashed from 52 in 2012 to 31. The reactions were on predictable lines, bordering from obdurate denial to delusion. While one spokesperson had to delete a tweet after claiming that Mumbaikars have "rejected" their chief minister "outright", Congress leader Milind Deora blamed the voters instead.
Conclusion one can draw from BMC election results is that Mumbaikars seem content living with potholes, flooding, malaria & water tankers

— Milind Deora (@milinddeora) February 23, 2017
Some were quick to point out on social media that Mumbai residents prefer even malaria over Congress but without being fatuous, the point is that denial and delusion are the surest signals of decline. Even as Mumbai unit chief Sanjay Nirupam offered to quit, Ashok Chavan, the state minder, proposed that BJP didn't play fair.
Answering a question on BJP's landslide win helmed by Chief Minister Devendra Fadnavis, Chavan said: "BJP won these elections by misusing power and money. The win is more of a result of their malpractice than merit."
After the denial, came the blame game. Umpteen reports are surfacing on how the senior leaders in charge of the state were acting in cross purposes and undermining each other's efforts. It reflects a sorry tale.
Nirupam, a former Shiv Sainik who was handling the party's Mumbai unit, told The Indian Express: "Some senior leaders deliberately gave statements against the party and defamed it. They tweeted, gave interviews and, in several places, systematically tried to ensure the defeat of the Congress candidates. They did not attend any Congress programme so that the disunity in the leadership was noticed by the public and the media."
If his barb was aimed at Gurudas Kamat, the AICC general secretary shot back, telling The Economic Times that "Congress has been decimated in Mumbai because that was exactly what Sanjay Nirupam was capable of doing to the party. I was shocked to see the shoddy preparations he made for Congress electioneering. It convinced me that he was working to ensure the worst defeat for the party. I had told many colleagues in private that we would barely cross 30 seats and I'm not surprised by the result."
Demonetisation presented BJP with a gripping political narrative. The party went into the elections led by Fadnavis who made the civic body polls a referendum on himself. BJP's state and central leadership worked in cohesion and pulled in the same direction. In contrast, the Congress had neither a strong leadership nor a convincing narrative. It will survive in this comatose state for a few more years as a satellite to regional powers before its footprint is totally erased.
As for its central leadership, a former Congress chief minister statement was prescient enough. Speaking to The Times of India, Sheila Dikshit said vice-president Rahul Gandhi, 46, "is still not mature, and needs to be given a little more time". Any further comment is needless.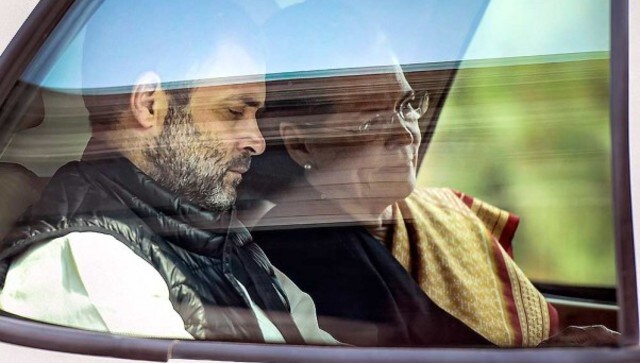 India
Even though no date has been set, the sources said the CWC, the party's apex decision-making body, may meet this month to discuss the internal matters of the party.
India
He is learnt to have discussed the formulation of a joint opposition strategy on the issue of Lakhimpur Kheri violence and the detention of prominent leaders including Priyanka Gandhi Vadra.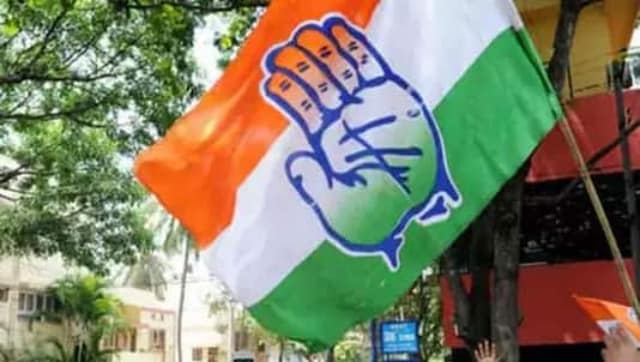 Politics
The Shiv Sena claimed that while Rahul Gandhi is trying to resolve the issues faced by the Congress, the old timers are not letting the new people work